On the beginning of autumn, the various water lilies in the South Garden of the National Botanical Garden are in full bloom. The blue waves and the graceful water lilies are like a "color palette on the water surface", attracting many citizens to check in and watch in the park on weekends.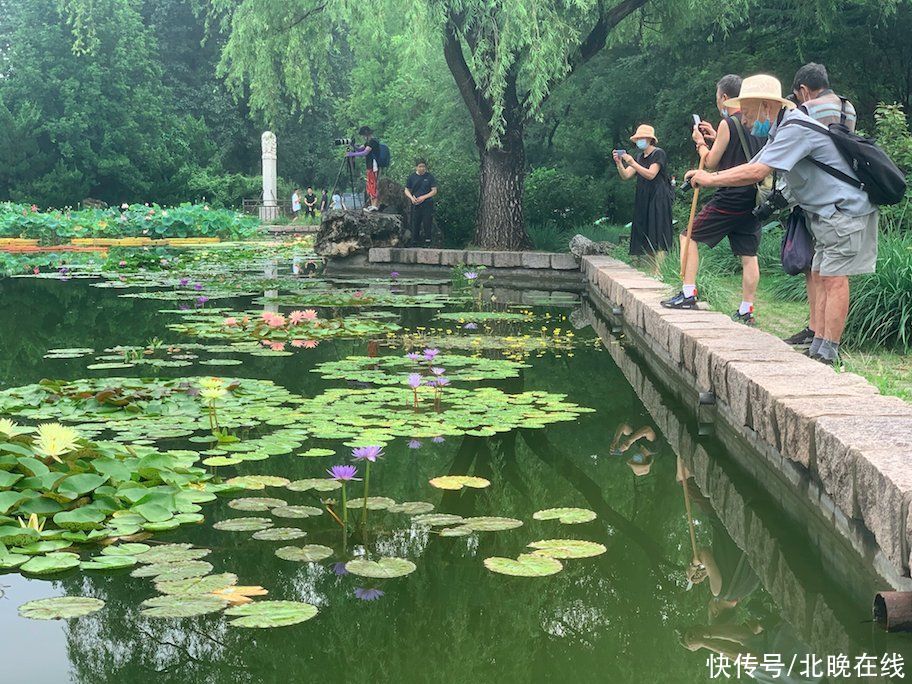 On the morning of August 7, the weather was still sweltering, and I walked along the lush road in the South Garden of the National Botanical Garden and crossed several winding paths," A pond of lotus flowers in the "Aquatic and Liana Zone" comes into view. Red, yellow, pink, purple… Each water lily has a very special color. Some are blooming in the water, some are hidden in the water like "half-covered", some are still budding, some are in a pile, and some are "unique". Viewed from the southwest side of the pond, water lilies and lotus leaves of various colors and postures are stacked on top of each other, creating a layered beauty. The ducklings that playfully shuttle under the lotus leaves and the dragonflies that fly and land from time to time add a bit of agility to the tranquility of the pool, attracting tourists to press the shutter frequently.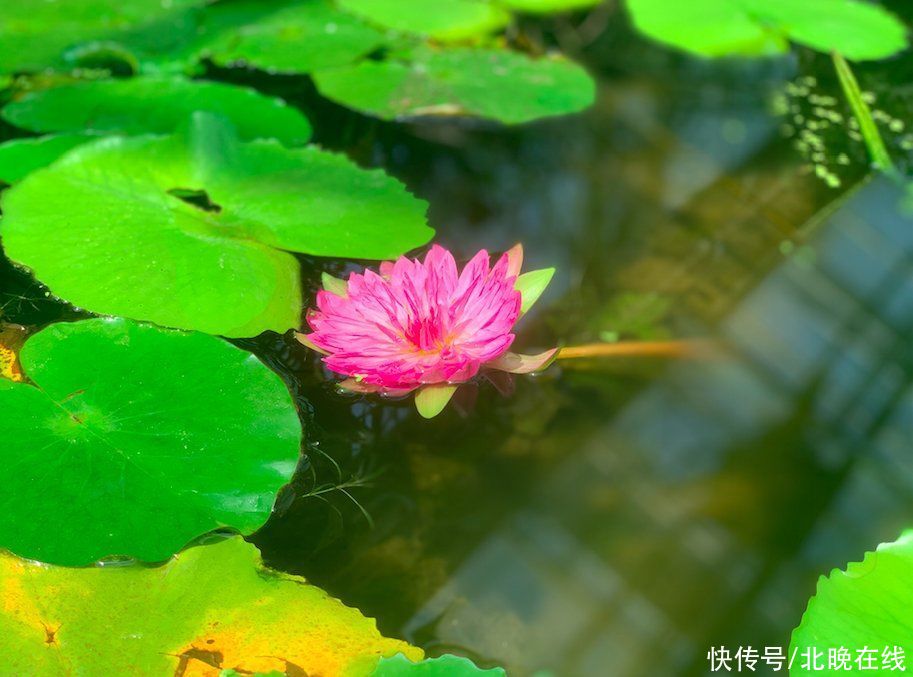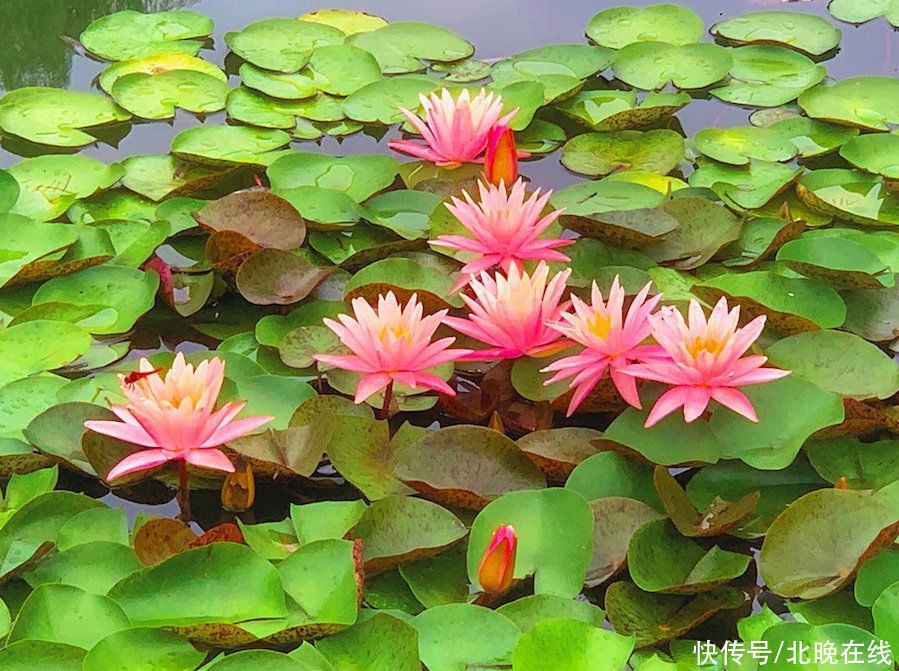 "It's so beautiful! It's the first time I saw so many colored water lilies blooming together in the pond Sitting there, listening to the soothing music and cicadas, I felt like I was in a painting." Ms. Wang, who came to the garden for the first time to watch water lilies, was very pleasantly surprised.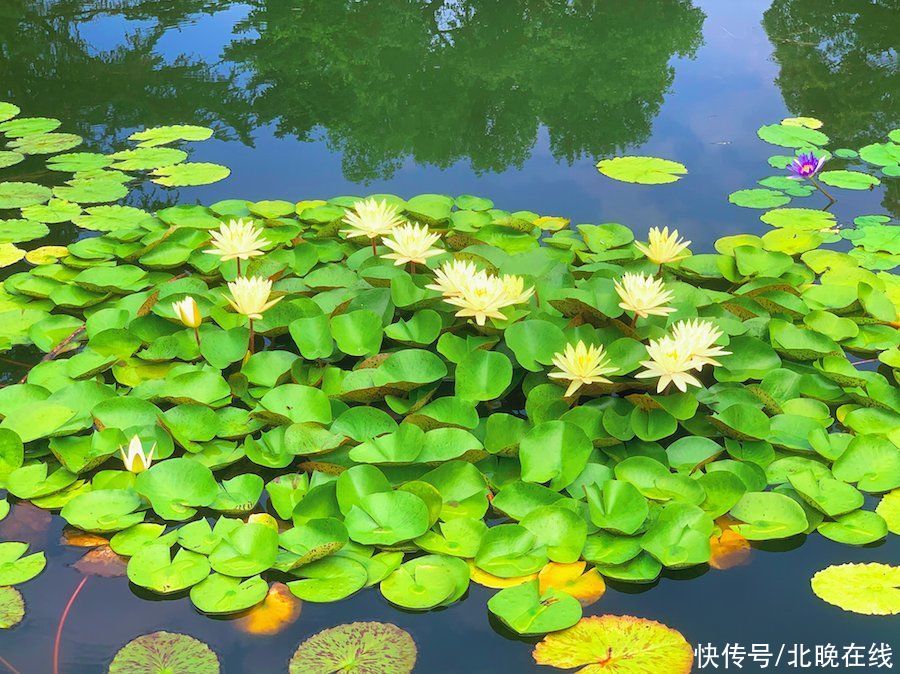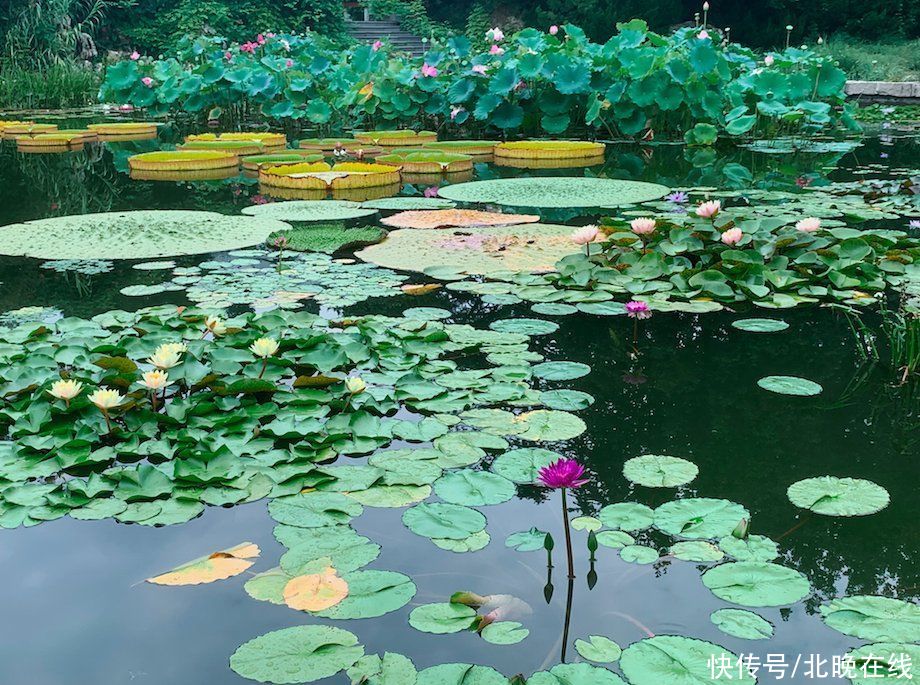 "Aquatic and liana area" currently collects and cultivates more than 200 kinds of aquatic and vine plants Among them, there are more than 100 varieties of lotus and water lily, among which Wanglian, which belongs to the water lily family, is particularly concerned. "The blooming period of Wanglian's single flower is only 3 days. If you are lucky, you can see it. I squatted for several days, and I only saw it once a few days ago. The colors of the flowers are different every day, which is very beautiful." Mr. Cheng, a photography enthusiast, said. Wanglian not only blooms uniquely, but its leaf structure is also very ingenious. The back of the leaf is densely covered with hollow and solid thick veins, which makes its load-bearing capacity also very strong. After testing, a leaf with a diameter of 1.85 meters can carry a weight of about 50 kg.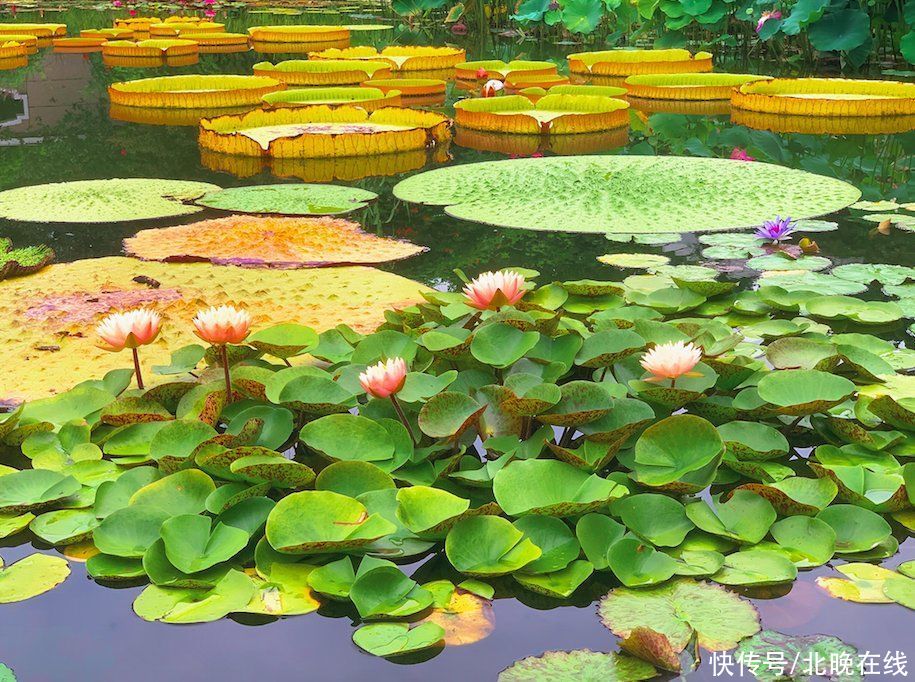 In addition, in the "Aquatic Plant Room" in the South Garden Exhibition Greenhouse, there are also Amazon king lotus, hybrid king lotus, blue giant water lily, and color changing water lily. , Yanyao water lily and many other varieties of water lilies are available for public viewing.
Source: Beijing Daily Client | Reporter Xu Yingbo
Process Editor: u099