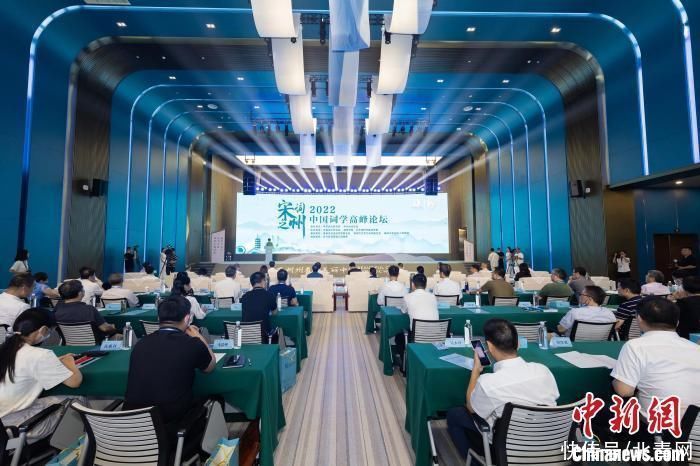 "The State of Song Ci" 2022 China Ci Studies Summit Forum Min Feng photo
China News Network Huzhou, August 9th (Reporter Shi Zinan) in According to Ye Jiaying, the lifelong director of Nankai University and the honorary president of the Chinese Poetry Society, "in Chinese literary styles, ci has a subtle and subtle artistic conception that is more delicate and indescribable than poetry."
On the 9th, "The State of Song Ci" 2022 Chinese Ci Studies Summit Forum was held in Daixi Town, Wuxing District, Huzhou City, Zhejiang Province. The Huzhou Center of the Chinese Ci Studies Association was established. Ci experts from more than 20 colleges and universities including Peking University, Shanghai University and Zhejiang University Scholars conduct academic discussions around Song Ci.
Ye Jiaying said in her congratulatory message that she was very interested in words when she first came into contact with them, and thus began her research on words. She believes that the subtle and vague feelings in the words are difficult to describe, but they are worth exploring and researching.
Yang Zhixin, Director of the Counselor's Office of the State Council, Director of the Research Center of the Central Institute of Culture and History, and President of the Chinese Poetry Research Institute, believes that Chinese poetry culture, as an important part of the excellent traditional Chinese culture, directly participates in supporting the paradigm construction of Chinese civilization and big pattern.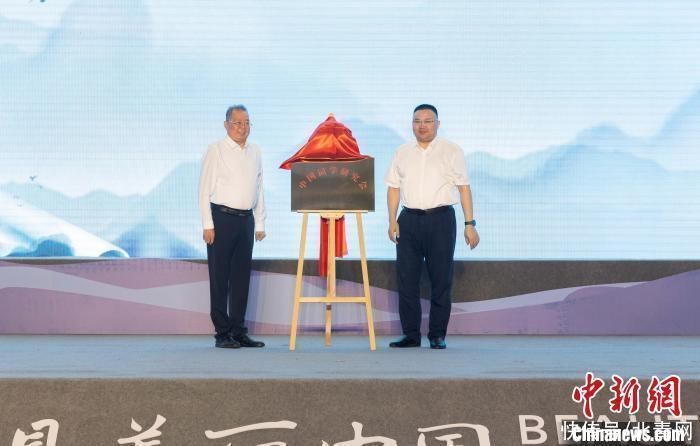 Huzhou Center of Chinese Ci Studies Association was established. Photo by Min Feng
"Huzhou has unique mountains and rivers and rich cultural heritage , is an important part of ci culture, and has an influence and role that cannot be ignored in the development and inheritance of ci." Yang Zhixin said that holding an academic seminar in Huzhou will continue to promote the continuity and prosperity of poetry culture. It will play a good role .
Song rhyme culture is a unique symbol of Zhejiang culture, and Song Ci is the core carrier of Song rhyme culture. This summit forum on Ci studies is a trip to trace the origin of Song rhyme culture. By looking back on the millennium context of Huzhou, we will explore the cultural genes of Song ci and excavate and carry forward the essence of Song ci culture.
As a city that is associated with Song Ci, Wuxing still has elegant place names full of "Song Ci memory" such as Xisai Mountain, Crystal Palace, Liuketang, etc. Li Qingzhao, Zhao Mengfu and other famous poets have forged with it. Deep ties.
At the end of the Qing Dynasty and the beginning of the Republic of China, Zhu Zumou, a native of Daixi, collected the culmination of Song Ci, compiled the popular Song Ci anthology "Three Hundred Song Ci", and left a cultural treasure house that concentrated on displaying the beauty of Song Ci.
"Wuxing is becoming a city that connects traditional culture and modern life from the incense of the Song Dynasty." Zhao Rulang, secretary of the Wuxing District Party Committee, said bluntly that as the source of silk, tea, and painting and calligraphy , Cultural flavor is the solid foundation of Wu Xing.
Zhao Rulang said that in the next step, Wu Xing will continue to explore the cultural resources of Song Ci, make good use of cultural carriers such as the Chinese Ci Studies Summit Forum, Chinese Ci Museum, Song Ci Culture and Art Festival, and polish the "state of Song Ci" culture. The brand helps Zhejiang to build a highland for the handed down of Song Yun culture.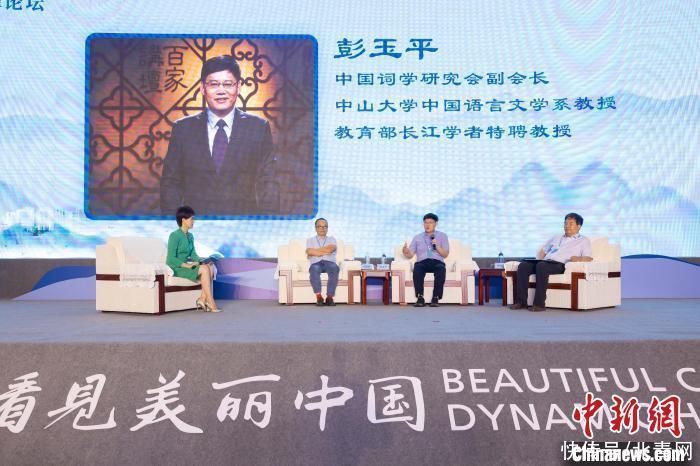 Experts and scholars conduct academic discussions on Song poetry, photo by Min Feng
"From the perspective of Chinese classical poetry, 'literati poetry' has Wuxing began and ends in Wuxing, where the head and tail are all in Wuxing, which can also be said to be the pioneering place of modern ciology." said Wang Zhaopeng, president of the Chinese Ciology Research Association and a professor at the School of Literature and Journalism of Sichuan University.
Wang Zhaopeng suggested that the Wuxing word study resources should be linked and developed into cultural tourism resources, such as planning and developing a Huzhou word road cultural line, integrating culture into stories, stories into scenes, and tours into games. Let the word culture enter thousands of households.
Yang Haiming, winner of the first Lifetime Achievement Award for Chinese Ci studies and honorary president of the Chinese Ci studies Association, suggested that Huzhou may be the representative, and then it may be jointly developed with the surrounding Taihu Lake area to create a "word brand" " to enrich the connotation of Chinese ci culture. (End)
(China News Network)