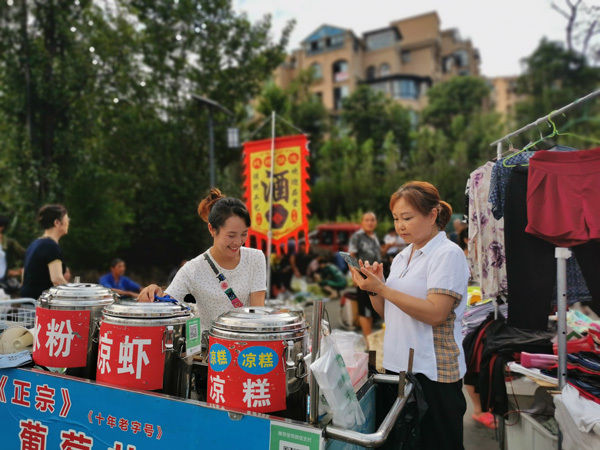 Trade Fair.
In the hot summer, Xichuang District, the northern area where Xishui and Chongqing meet, is another cool scene: vehicles with "Yu" license plates can be seen everywhere. In the summer resort, there are beautiful flowers and greenery, and there are old people enjoying the shade and children playing. In a corner of the district, there is a small trade market spontaneously formed by the owners who escaped the summer heat.
"The air here is fresh and the climate is pleasant, which is very suitable for health preservation. The residential area square has a wide view and unobstructed mountain views. The staff in the area are conscientious and responsible, the service is meticulous, and the living is very satisfying and comfortable." Zheng Mingchu, a tourist from Chongqing, said , This is his 5th year to escape the summer in the Xichuang District. He has a good experience every year. He comes early and leaves late every time.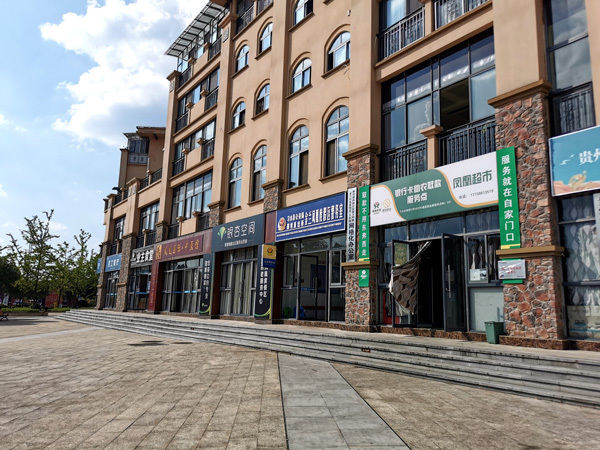 Entering business.
Since June this year, due to the continuous high temperature and the arrival of summer vacation, the Xichuang District, which borders Chongqing, has attracted tourists from the surrounding areas to come to escape the summer heat. The number of tourists has increased day by day, exceeding 150,000.
The lobby of the Jinlan Phoenix Phase II Housing Sales Center in the district is crowded with people. The real estate salesperson is introducing the summer real estate planning to the tourists who are planning to buy a house. The tourists are watching the real estate project model with great interest and discussing real estate projects with each other.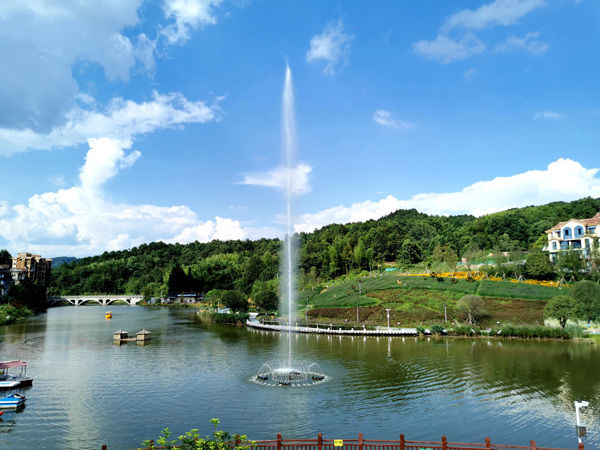 A corner of the park.
"The climatic and geographical advantages of Xichuang District have great development prospects and potential. We are one of the early real estate companies to settle in Xichuang District. Since the product was promoted, it has been widely favored and praised by the market." Guizhou According to Wang Pin, general manager of Jinlan Real Estate Co., Ltd., since the Jinlan project entered the Xichuang District in 2014, a total investment of 1 billion yuan has been invested, the development area is 250,000 square meters, and the current occupant population is more than 5,000.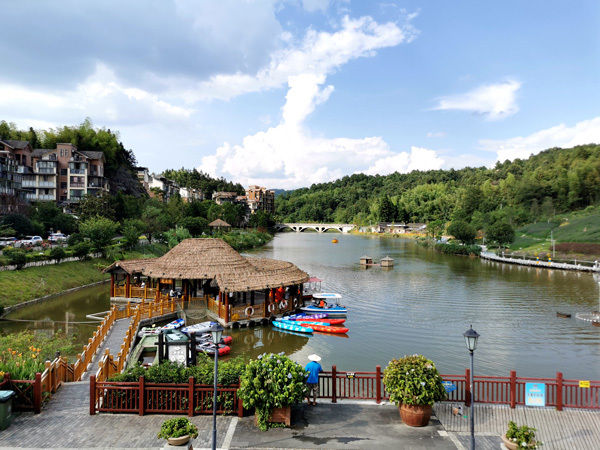 A corner of the park.
In recent years, with the vigorous development of tourism, wellness and vacation real estate, Xichuang District, in accordance with the idea of ​​"high-level planning, high-end positioning, high-level grafting", adheres to ecology as the core, culture as the feature, vacation as the support, and agriculture as the support Based on the principles of tourism, summer vacation, health and fitness, mountain sports, and agricultural ecology, it is committed to building a world-renowned leisure and tourism destination, a demonstration area for coordinated urban and rural development in Guizhou Province, and a provincial-level modern service in Xishui County. Industry agglomeration.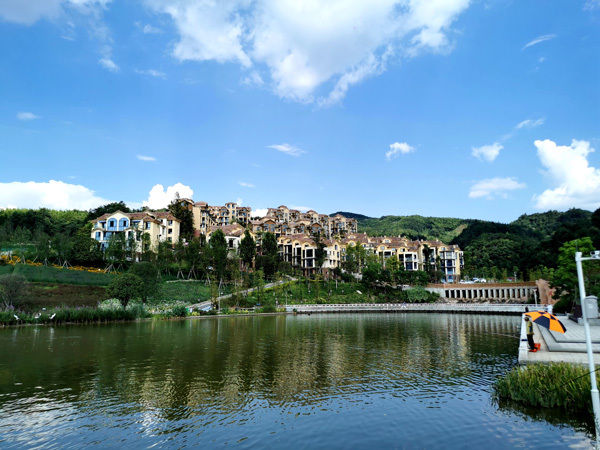 A corner of the park.
"Lucid waters and lush mountains are invaluable assets. The park unswervingly implements the development strategy of the county party committee and government of 'boosting wine and tourism, enriching the people and strengthening the county', based on resource endowments, giving play to comparative advantages, and actively integrating into the integrated development of the Chengdu-Chongqing economic circle. , and strive to build the park into a health tourism resort that is livable, suitable for business and suitable for maintenance." said Yu Yi, deputy director of the Management Committee of Xichuang District. (Text/Photo by Xie Yongheng, Zhou Ying, Hu Gaohu)