On August 8, according to "Sanya Release": From 0 to 24:00 on August 7, there were 186 new confirmed cases in our city (30 of which were asymptomatic infections) and 227 asymptomatic infections. . From 0:00 on August 1 to 24:00 on August 7, a total of 801 confirmed cases and 409 asymptomatic infections were found.
Recently, the information that many tourists stay in Sanya has attracted attention. On the 7th, the news that "a family of 13 staying in Sanya for 7 days will cost 180,000 yuan" attracted attention.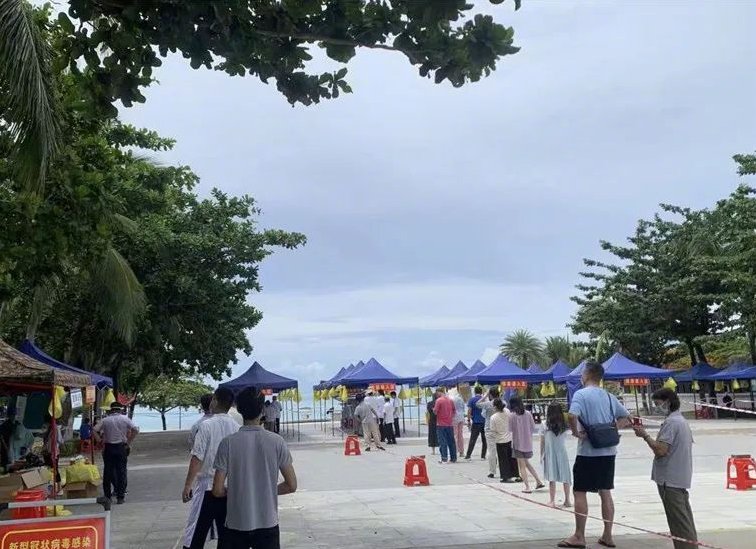 According to previous media reports: a family of 13 people from Chengdu stayed in a hotel in Sanya, staying for a night of 10,000 yuan and a meal of 7,000 yuan. It will cost 180,000 to stay in Sanya for 7 days.
According to China News Network, on the 8th, when the reporter contacted the news party, the party directly called the rumors scary, "It costs 180,000 yuan, it's too scary!" "The standard of 700 yuan per person per meal" is misunderstanding.
The hotel has different restaurants, and guests can choose different standards. "It's not that we have to eat a meal of 700 yuan every day." According to the Mandarin Oriental Hotel, the 700 yuan meal fee mentioned in the "180,000" public opinion is the cost of a buffet in one of the hotel's restaurants, and the guests involved have only eaten in this restaurant once.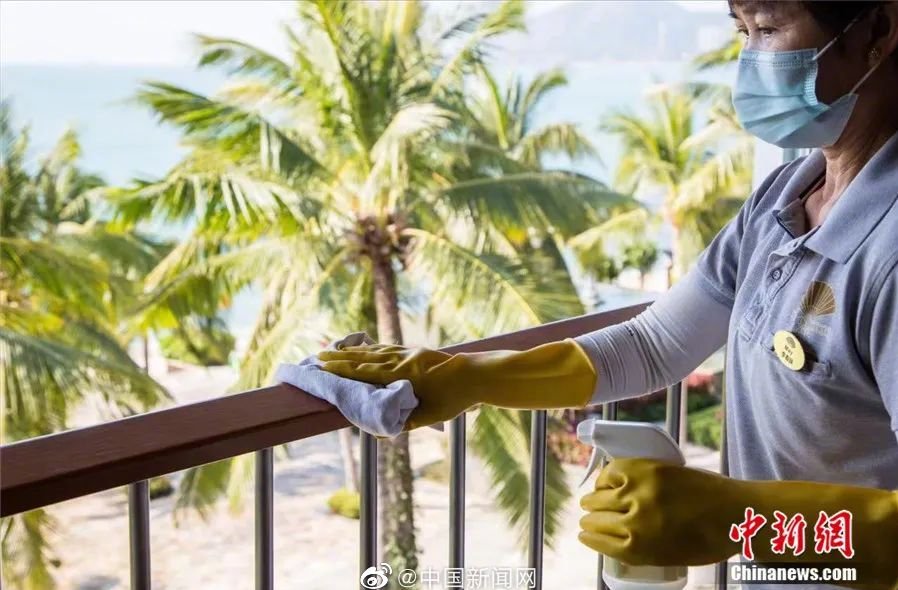 According to CCTV news: Sanya has opened a 24-hour epidemic-related hotline. In the early morning of the 8th, the reporter learned from the Sanya 12345 government service hotline management office that from 8:30 on the same day, the Sanya 12345 hotline platform specially opened a special seat for tourism and epidemics. Tourist epidemic-related seats are open 24 hours a day, tourists can call to report problems at any time, and the hotline will coordinate with relevant departments to solve them. The special seat number for travel and epidemic is: 0898-88032341 0898-88037742.
It is reported that the Sanya No. 2 Fangcai Hospital is equipped with rest areas for patients, washing areas, and rest areas for medical staff, etc. It can provide 2,000 beds after completion and delivery before August 11.
>>>Previously reported:
On the 7th, there were media reports that Xu Feng (pseudonym) and his family of 13 traveled in Sanya to the end. , but did not expect to be "stayed" on the day he was about to leave. Xu Feng said that their family traveled from Chengdu to Sanya on July 31, with 10 adults and 3 children, the youngest being only 2 years old.
Stayed in Sanya, Xu Feng's family lived in Mandarin Oriental, a well-known resort hotel in Sanya. The room rate per room per night was 5,000 yuan, and 13 people stayed in 5 rooms.
After the stay, Sanya Culture Oriental Hotel agreed to renew the stay at half price of the previous reservation price according to government regulations, that is, 2,500 yuan per room per night.
Xu Feng did the math and found that the 13 people spent as much as 26,500 yuan per day on board and lodging during the stay. According to the latest epidemic prevention policy of Sanya City, "tourists can leave the island only after completing the 7-day risk investigation." Staying for 7 days means that the cost of the family is as high as 180,000 yuan. I cannot leave smoothly."
[Source: Jiupai News Comprehensive China News Network, CCTV News, Sanya Release, etc.]
Statement: This The copyright of the article belongs to the original author. If the source is wrong or your legal rights are violated, you can contact us by email, and we will deal with it in time. Email address: [email protected]