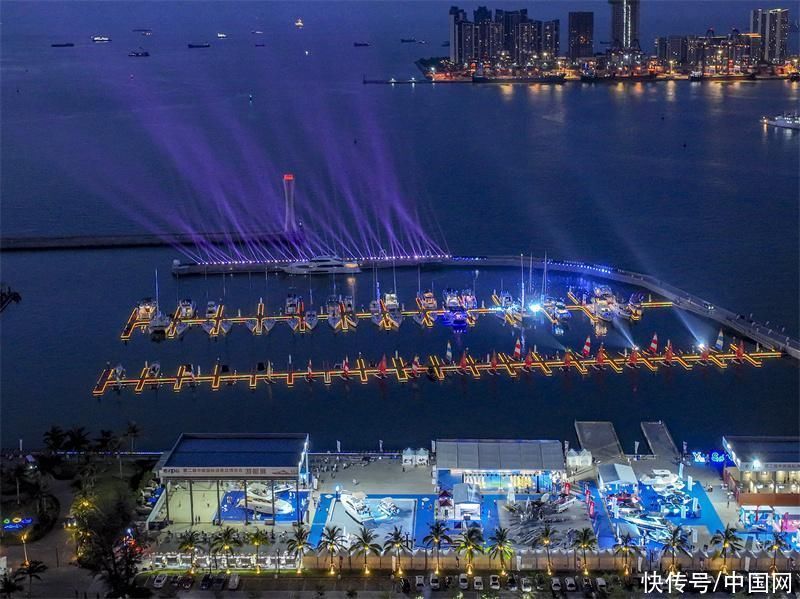 The 2nd China International Consumer Goods Fair Yacht Club Scenery
The 2nd China International Consumer Goods Fair ended successfully on July 30, with fruitful results , the effect is remarkable. Official statistics show that over the past few days, nearly 2,000 companies and more than 2,800 well-known brands from 61 countries and regions have participated in the exhibition, more than 600 global new products have made their debuts, and over 280,000 visitors have entered the exhibition hall, including various buyers and professional visitors. The number exceeded 40,000, a new high compared to the first session.
It was the first time to hold a fashion week event, adopting the "indoor + seaside" double show model, cooperating with the well-known model agency Yingmo, holding a series of catwalk activities, bringing together 28 well-known designer brands at home and abroad, releasing 593 The latest fashion items.
On the evening of July 30th, during the interview and photo taking at the public dock of Haikou West Coast National Sailing Base Public Dock Consumer Expo Yacht Show, I accidentally caught up with the fashion show at the seaside show, so I used the Nikon D850+AF I carried with me. -S 24-70mm 1:2.8G ED, D800E+AF-S 70-200mm 1:2.8E FL ED, I took a set of shots in front of the runway, I haven't shot a fashion show for many years, I want to share it with friends. (Photo courtesy of Jiang Jurong)