Yangtze River Daily, Wuhan Client, August 6th (Reporter Tian Qiaoping) On August 6th, Shennongjia Cultural Tourism Group issued a notice on the control of scenic spots and restricted the sale of tickets for six major scenic spots. According to the announcement, the combined tickets for the six major scenic spots in Shennongjia are limited to 12,000 tickets per day; Shennongding and Dajiu Lake are limited to 3,000 tickets per day; Tiansheng Bridge, Shennongtan, and Guanmen Mountain are each limited to 500 tickets per day; Tianyan is limited to 500 tickets per day. 1000 copies sold.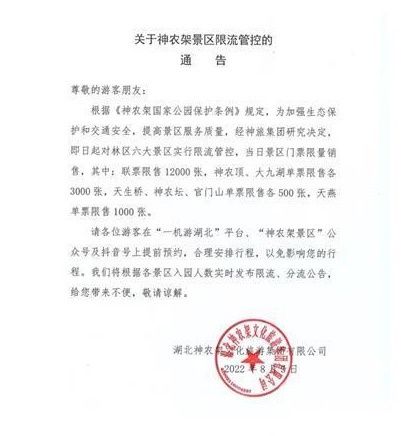 According to local tourists, the sales restriction mainly affects self-driving tours. Changjiang Daily reporters have seen at the scene for several days that the roads leading to various scenic spots are often blocked due to too many self-driving vehicles. Xiao Wu, the local companion of CYTS, told the Changjiang Daily reporter that the construction of Shanghai-Chongqing and Shanghai-Rong expressways has caused a sharp increase in self-driving tourists to Shennongjia.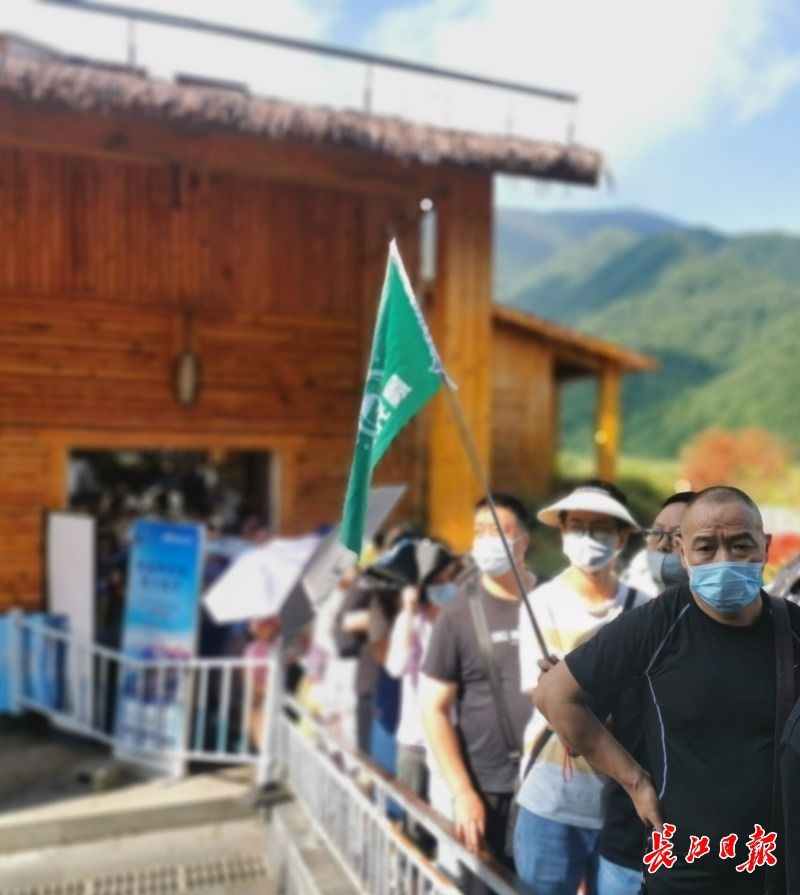 Tourists waiting in line. Photo by reporter Tian Qiaoping
Introduced by tourism industry sources, because tour groups will be booked, they will not be affected by ticket restrictions and accommodation difficulties, but if you travel to Shennongjia by car, you must buy tickets first and book accommodation.
[Editor: Deng Laxiu]
[Source: Changjiang Daily – Changjiang Net]