According to the CCTV news client on August 6, the reporter learned from the railway 12306 website that the railway department has banned all sales in Sanya, and citizens cannot leave Sanya by railway. Station, Yalong Bay Station, Phoenix Airport Station, Yazhou Station, only in and out, the recovery time will be notified separately.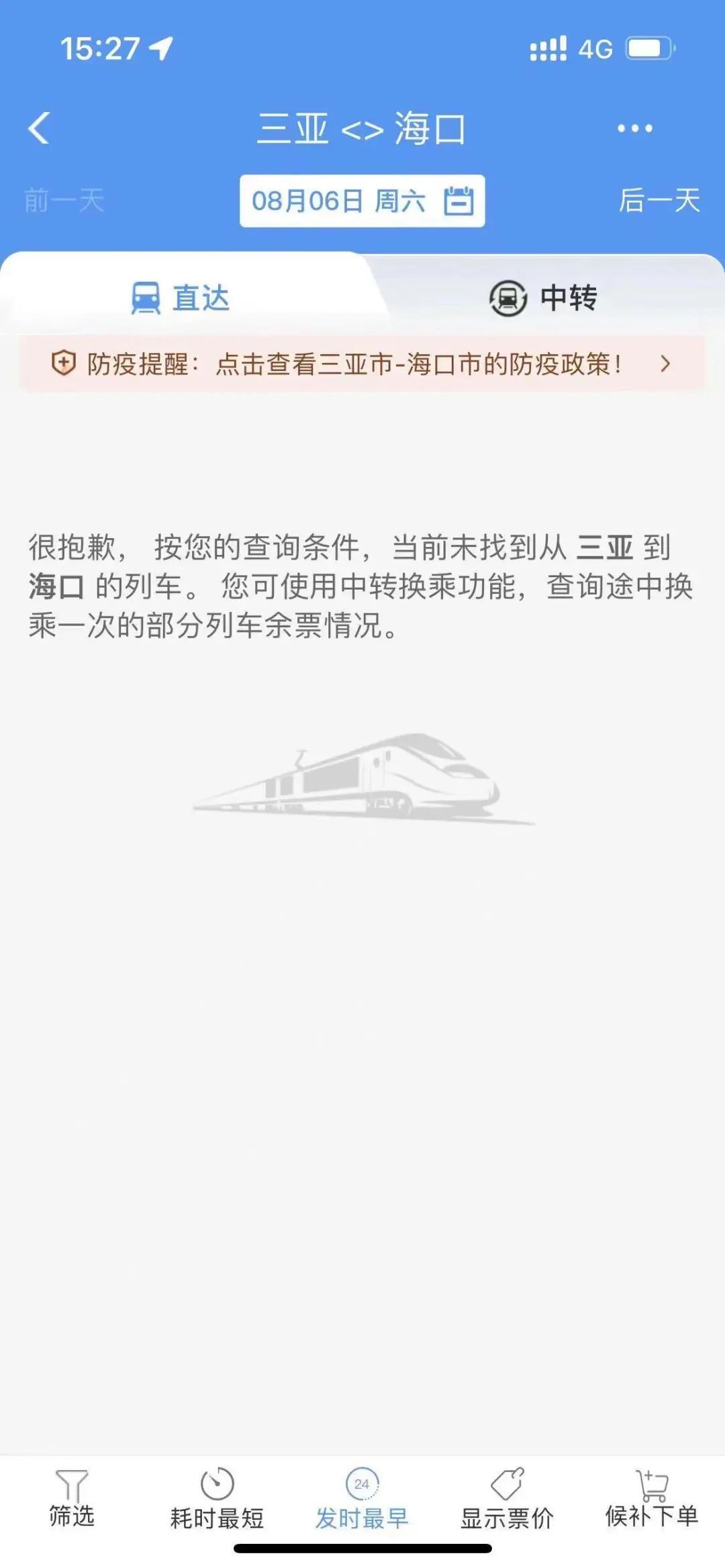 Sanya provides for stranded hotel tourists Half-price renew service
On the afternoon of August 6, Sanya City, Hainan Province held a press conference to introduce the latest situation of epidemic prevention and control.
The press conference introduced that Sanya is currently in the peak tourist season, and the sudden outbreak of the epidemic has brought a lot of inconvenience to tourists. Therefore, Sanya has taken specific epidemic prevention measures for tourists on the island:
One , Various travel agencies, industry associations and enterprises will do their best to provide high-quality and considerate services for citizens and tourists. At present, a special class for order allocation has been set up to properly do order allocation due to force majeure factors such as the epidemic situation. Safeguard the legitimate rights and interests of tourists.
2. About 32,000 people currently stranded in Sanya belong to tourists stranded in hotels. For tourists staying in these hotels, a temporary temporary Global static management, the hotel provides passengers with a half-price extended stay service. After completing the 7-day risk investigation (that is, the nucleic acid test is negative on the 1st, 2nd, 3rd, 5th, and 7th days within 7 days), tourists can leave the island after evaluation.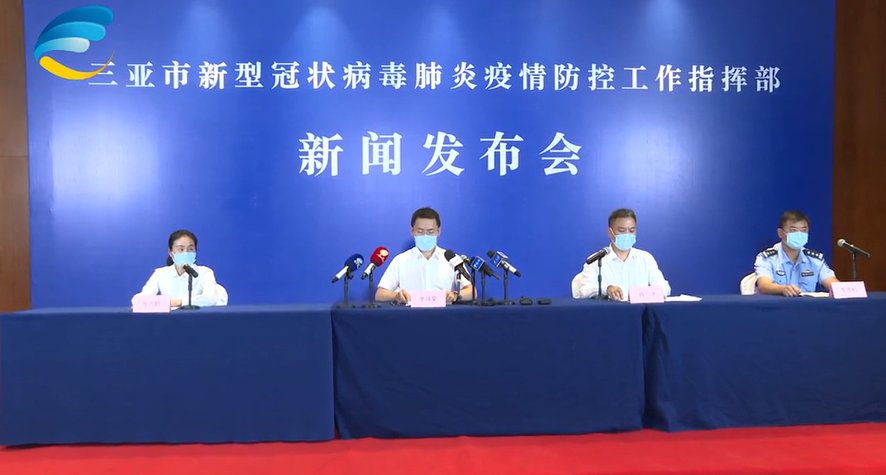 Sanya starts planning Construction of a gas membrane nucleic acid laboratory with a daily detection capacity of 100,000 tubes
Introduction to the press conference, there are 12 nucleic acid testing institutions in Sanya, which can provide sample testing 24 hours a day Services include Sanya Central Hospital, Municipal People's Hospital, Municipal Traditional Chinese Medicine Hospital, Municipal Center for Disease Control and Prevention, Sanya Customs, PLA General Hospital, Hailan Hospital, Second Naval Hospital of Southern Theater Command, Sanya Harbin Medical University Hongsen Hospital, Guangdong Hospital, etc. , the daily testing capacity can reach up to 150,000 tubes, and the rest are sent to other cities and counties to assist in sample testing. In order to effectively meet the testing needs, Sanya City has urgently prepared the Nanfan base laboratory, which can be put into use on the 6th, with a daily inspection capacity of 80,000 tubes. 100,000 tubes.
From 0 to 12:00 on August 6, Sanya City added 80 new local confirmed cases and 49 local asymptomatic infections
According to the "Sanya Release" notification, From 0 to 12:00 on August 6, there were 80 new confirmed local cases in Sanya (8 of which were asymptomatic infections), 49 cases of local asymptomatic infections. From 0:00 on August 1 to 12:00 on August 6, a total of 455 confirmed cases and 103 asymptomatic infections were found.
Hainan reported a total of 525 confirmed cases and 121 asymptomatic infections in the current round of the epidemic
August 6, Hainan Province held a press conference on the prevention and control of the new crown pneumonia epidemic. From August 1, 2022 to 12:00 on August 6, a total of 525 confirmed cases were reported in this round of the epidemic, including 455 cases in Sanya, 21 cases in Danzhou City, 16 cases in Dongfang City, 11 cases in Lingshui County, 9 cases in Lingao County, 5 cases in Wanning City, 4 cases in Ledong County, 2 cases in Wuzhishan City, 1 case in Haikou City, and 1 case in Chengmai County ;121 asymptomatic infections, including 103 in Sanya, 11 in Lingshui, 2 in Ledong, 2 in Qionghai, 1 in Danzhou, 1 in Wanning, and 1 in Lingao.
Since August 5, the number of newly infected people in Hainan Province has continued to increase, and the epidemic situation has shown a rapid upward trend. Two new cities and counties (Chengmai County and Wanning City) have reported infected people , the scope of the epidemic has further expanded, and the prevention and control situation is grim.
Sanya City has implemented temporary global static management since 6:00 on August 6. In addition to ensuring basic social operation services, epidemic prevention and control and emergency special circumstances, the city-wide restrictions on the movement of people , suspend public transport in the city. In the control area, tourism-related departments, associations and enterprises strive to provide comfort and service for tourists, and properly handle the regional management and control of the evacuation of stranded tourists from the island and the protection of citizens' living materials.
Source: CCTV News Client, Sanya Release, etc.