Recently, a video in Hanzhong, Shaanxi Province of "a monkey sitting on the roadside politely picking up tourists' apples" has attracted the attention of netizens. On August 8, a reporter from Xiaoxiang Morning News contacted Ms. Xu. On the same day, Ms. Xu came back from the mountain to enjoy the coolness and saw the golden monkey sitting on the side of the road. "My husband went up and gave it an apple, and it took it gracefully."
The elegant and gentle appearance of the golden snub-nosed monkey has attracted the attention of netizens, and netizens ridiculed them, "Golden snub-nosed monkey: It's all set off by the boys in Mount Emei, it's just normal" "Monkey on Mount Emei: Don't listen to rumors, don't believe rumors, don't spread rumors"" The monkeys at Mount Emei were hit by the Internet." Wei Emei, the official account of the Propaganda Department of the Emeishan Municipal Party Committee, also left a message, "Pity me Emei Monkey."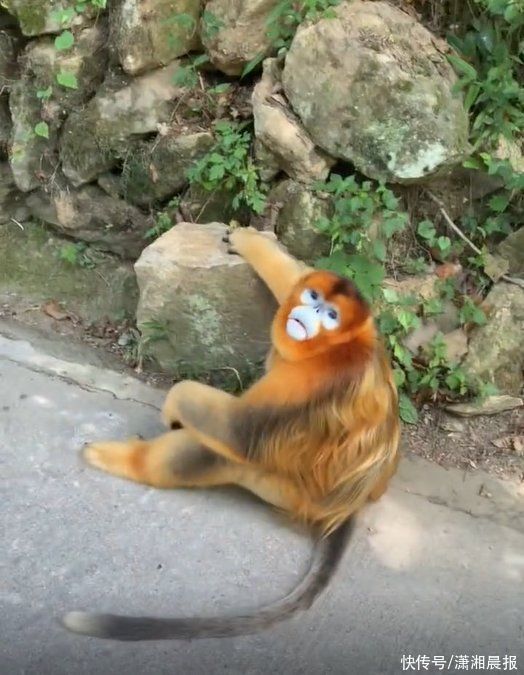 In the video, a golden monkey walks across the road and pedestrians stop to give way. The golden monkey then sat on the side of the road to eat leaves, and turned to look at the pedestrians. A man handed it an apple, and after holding the apple with his hands, the golden monkey climbed up the hill and turned his back to passers-by and started nibbling on the apple.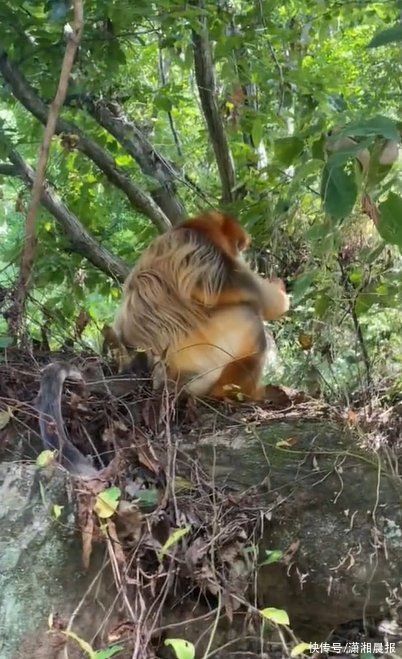 August 8, a reporter from Xiaoxiang Morning News contacted Ms. Xu who posted the video. Ms. Xu introduced that because it has been relatively hot recently, at 4 pm on August 6, she and her family returned from summer vacation on the mountain. On the road, they encountered the golden monkey. "It was already on the side of the road, and was taking pictures with some passers-by." After seeing the golden monkey, Ms. Xu and her family stopped and waited. The monkey walked to the roadside and sat down to eat leaves. Ms. Xu guessed that the monkey might be hungry and asked her husband to hand it an apple. "It's very elegant. He politely took the apple and went up the hillside with his back to us to eat it." Ms. Xu said with a smile.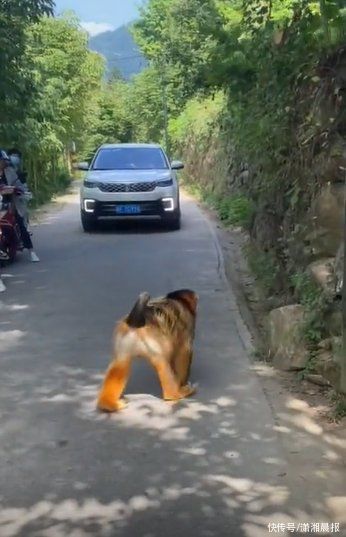 Ms. Xu said that many counties in Hanzhong are rich in wild animals, and nearby villagers also introduced that golden monkeys often haunt nearby and are not aggressive. Sometimes when it is hungry, it will eat leaves on the tree. If it is really hungry, it will come down from the tree and walk to the side of the road, and passersby will also give it food. Monkeys have been relatively close to people in the nearby area.
The video of the golden monkey taking over Apple gracefully attracted the attention of netizens. Netizens praised the cute behavior of the golden monkey, "I really feel like a child", "It's good", "It's so polite and elegant" .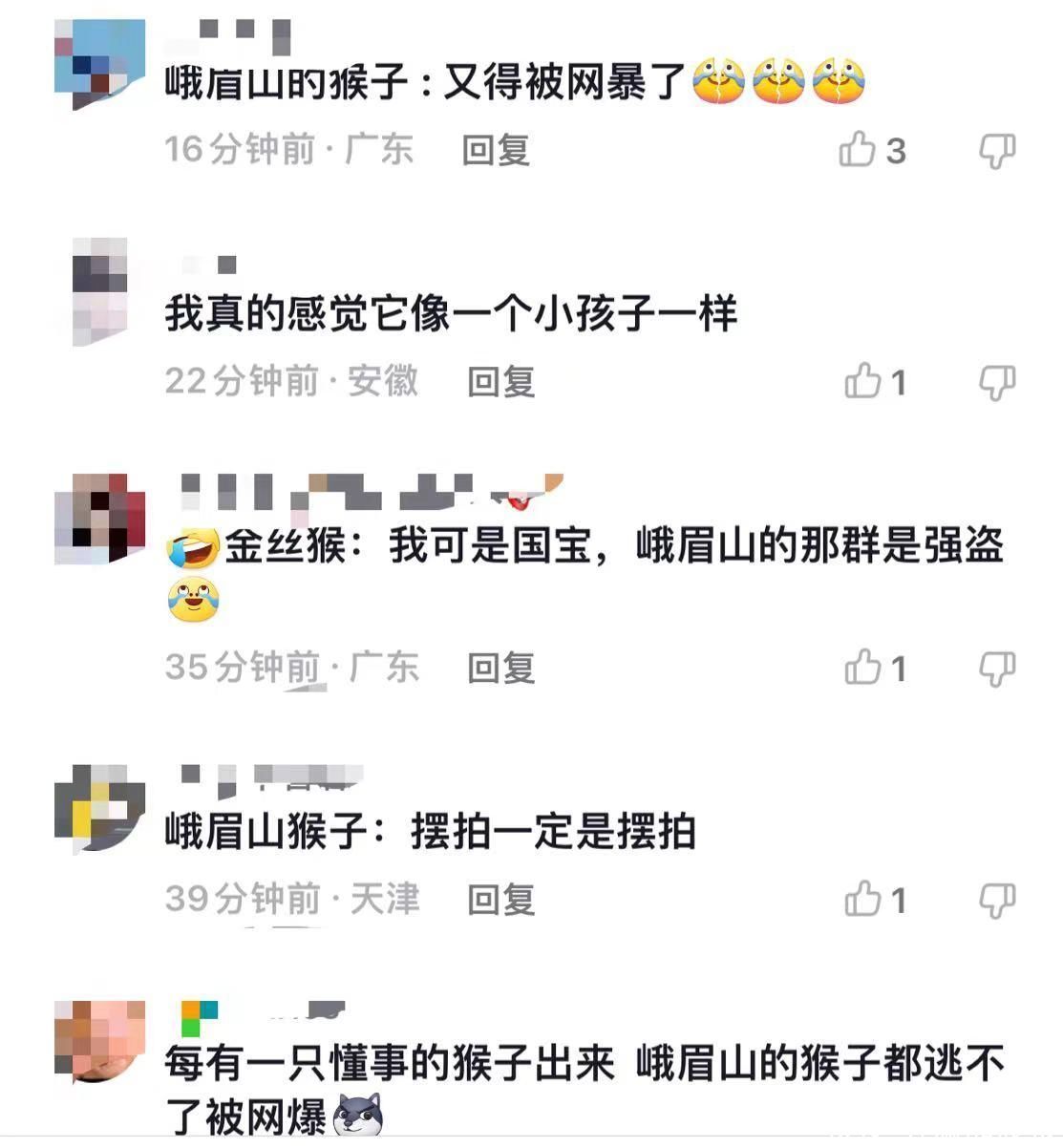 The cuteness of the golden snub-nosed monkey also reminds netizens of the "splashing monkey" in Mount Emei, the monkey on Mount Emei Unintentionally laying a gun. Netizens ridiculed the Emei Mountain monkeys, "Golden Monkeys: It's all set off by the boys in Emei Mountain, so it's normal", "Emei Mountain Monkeys: Don't listen to rumors, don't believe rumors, don't spread rumors", "Emei Mountain Monkeys have been attacked by the Internet", "Emei Mountain Monkeys: pose and pose for pictures" , it must be a pose".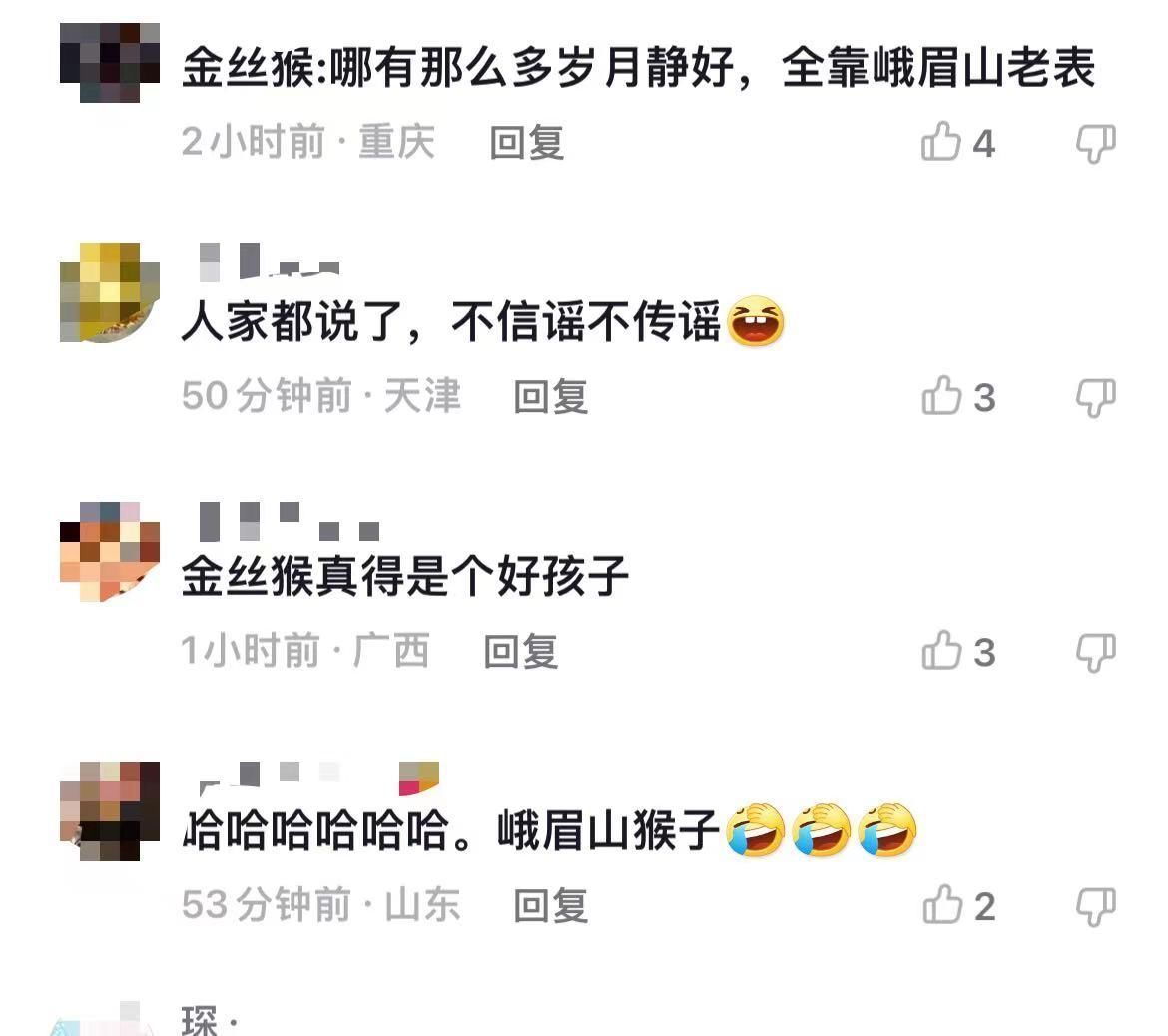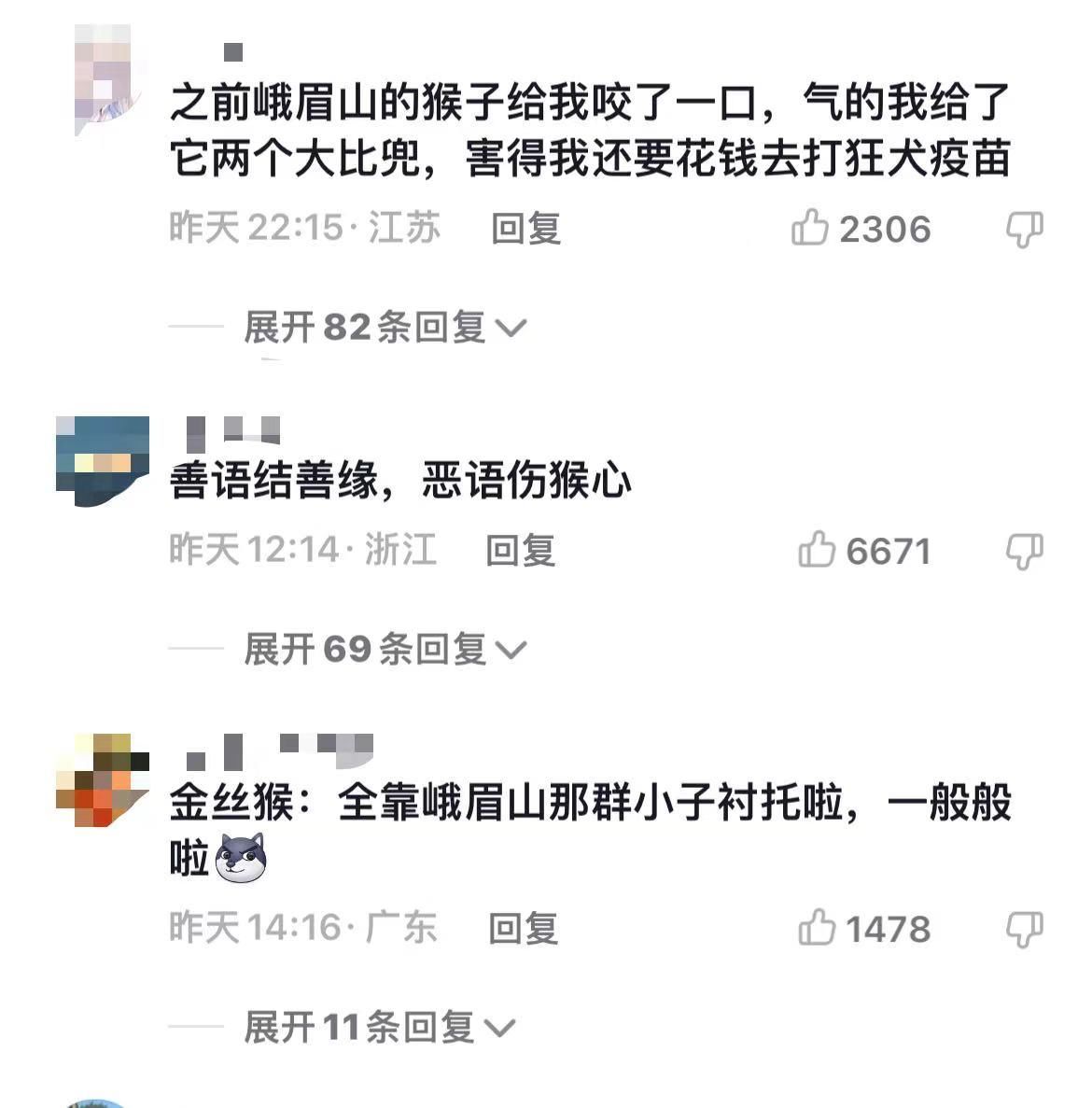 Wei Emei, the official account of the Propaganda Department of the Emeishan Municipal Party Committee, also left a message, "Pity my Emei monkey."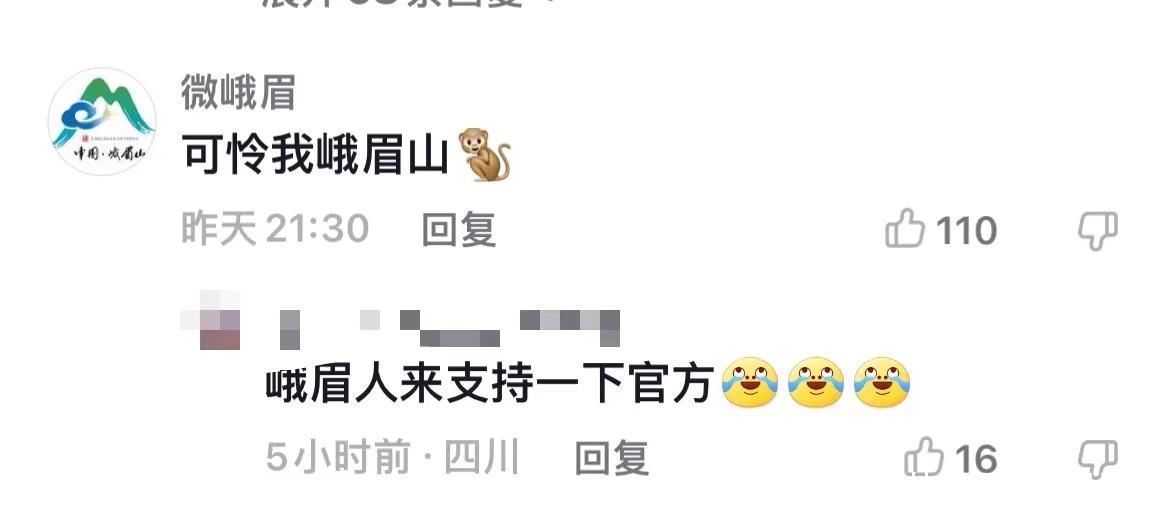 Xiaoxiang Morning News reporter Wang Kaihui
News clues breaking news channel: Download the "Morning Video" client in the app market, enter "Morning Help Help" "Special topic; or call the morning video news hotline 0731-85571188.