Today is the Chinese traditional festival Qixi Festival. Sending flowers on Qixi Festival is the first choice for many people to express their love. This year, many flower shops have launched creative lotus flower bouquets, which have attracted many consumers to book because of their beautiful meaning.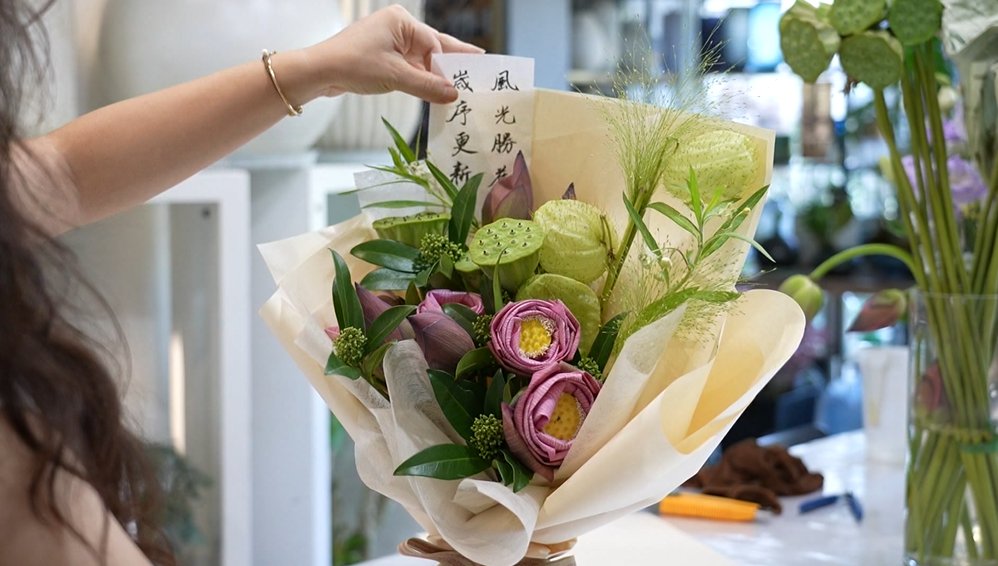 Early in the morning, the reporter came to the Yunshang flower shop in Yishang Town, Linping. The flowers in the shop were fragrant. , Florist Shen Yunxia is making a pre-order style for Qixi Festival – lotus bouquet. I saw her hands flexibly pull open the outermost petal, and fold the pointed end inward until a bright yellow, cute little lotus pod is exposed. Shen Yunxia told reporters that in addition to lotus and lotus pods, the lotus flower bouquets also added tang cotton, fountain grass, taro and other herbs to make the bouquet more full and vivid. After finishing the modeling, I started to wrap the bouquet paper. Since the lotus is relatively elegant and delicate, cotton, tissue paper and other materials are specially selected for the packaging, which makes the lotus bouquet more clear and hibiscus. Mr. Wu, who came to the district flower, said: "Lotus has a good flower language, very Chinese style, very elegant, I believe my girlfriend will definitely like it."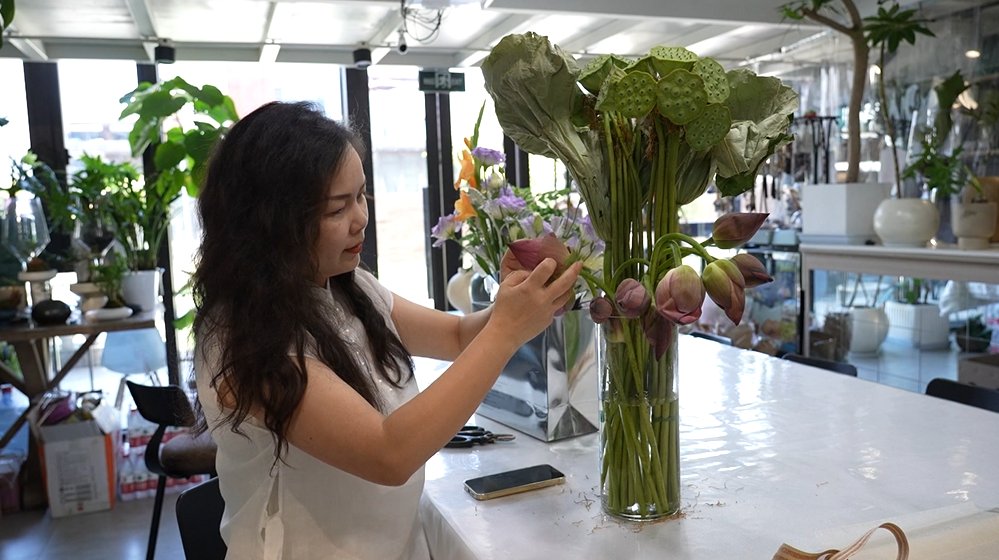 img>
The owner of the Yunshang flower shop told us that he is lucky, he is the meaning of being together, and because when the flower blooms, he is a lotus root, and after the lotus root is tied, it is connected again and again. It means a long time, so it is very popular with people. Roses are the usual flowers on Qixi Festival, so now young people will pursue some more special ones, and then there are flowers with better meanings.
It is understood that the pre-orders for lotus bouquets are hot recently, with an average of 10 to 20 bouquets tomorrow. Due to the high yield of lotus flowers in summer and the short shelf life of lotus flowers in high temperature weather, the price increase during the Qixi Festival this year is not much compared to normal, and the "romantic economy" is ingeniously interpreted.