This article is reproduced from: Guangming.com
CCTV news: In order to stop the spread of the epidemic as soon as possible, Sanya, Hainan will implement a temporary temporary implementation from 6:00 on August 6 Global static management.
From 18:00 on August 6th, those who are currently in Sanya or have a travel history in Sanya since July 23rd will not leave the island for the time being. Sanya epidemic prevention and control situation is confirmed; no travel history to Sanya since July 23, currently in the epidemic-related city (district) and outside the control area, the nucleic acid test is negative three times in 72 hours, and the risk investigation is completed before leaving the island; 7 There has been no travel history to Sanya since March 23. Currently in non-epidemic cities and counties (districts), the nucleic acid test is negative twice within 48 hours, and the island can only leave the island after completing the risk investigation.
Sanya begins planning to build an air-membrane nucleic acid laboratory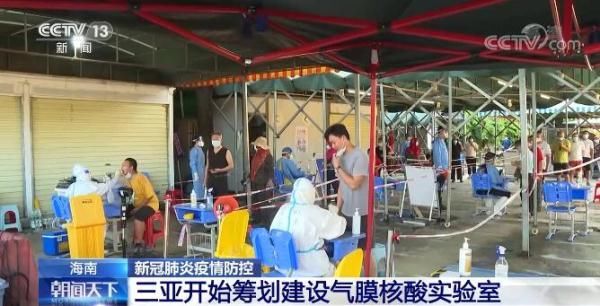 Currently, the daily detection capacity of Sanya is the highest up to 150,000 tubes. In order to effectively meet the testing needs, Sanya City has urgently prepared to build a Nanfan base laboratory, and at the same time has begun planning to build a gas membrane nucleic acid laboratory with a daily testing capacity of 100,000 tubes. Previously, at 12:00 on August 3, Sanya had opened a makeshift hospital, providing 1,828 beds, and receiving patients with mild symptoms and asymptomatic infections separately. At present, nucleic acid screening of citizens and tourists is being carried out in many areas of Sanya City.