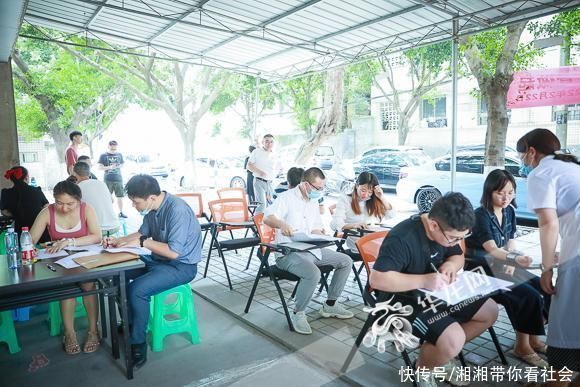 During the Qixi Festival, new people filling out the marriage registration form. Hualong.com-New Chongqing Client Reporter Li Yukun Photo
Hualong.com-New Chongqing Client News (Zhao Yingzhu) August 4th, the traditional Qixi Festival, Hualong.com -New Chongqing client reporter came to the marriage registration office of Jiangbei District Civil Affairs Bureau to feel the joy of new people.
At 8:50 in the morning, there were already 2 couples waiting outside the registration office, and the staff were preparing to open the door. As the curtains opened and the lights came on, the ten characters "May all lovers in the world be married" were revealed under the red background wall.
9:00, open on time. After taking body temperature, checking health code, registering information, and epidemic prevention procedures, couples entered the hall one after another.
In the hall, the staff are neatly in place to guide the newcomers to do the work of copying their certificates and filling out forms.
At 10:00 am, outside the registration office, the boy knelt on one knee, the girl held flowers, and the boy solemnly put the ring on the girl's hand up, with the puppy snuggling at their feet and wagging its tail.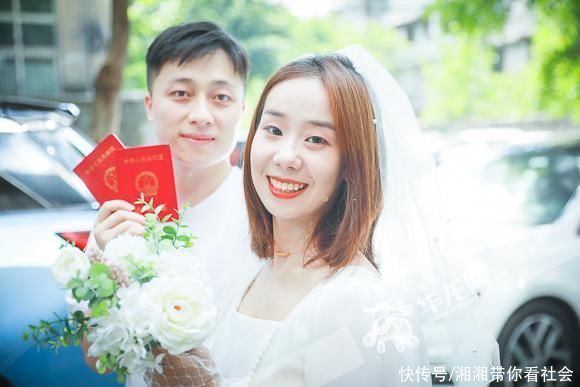 Wang Jingyuan and Ning Daihao. Hualong.com-New Chongqing client reporter Li Yukun photo
Wang Jingyuan and Ning Daihao are a pair of newcomers born in 1995. They have been in love for 3 years, and because they love traditional festivals, they chose this day to get married.
"You will be happier from now on." This is what Ning Daihao wanted to say to Wang Jingyuan.
"Thank you for always accommodating me, and we will always go on happily." Looking back, Wang Jingyuan said to Ning Daihao.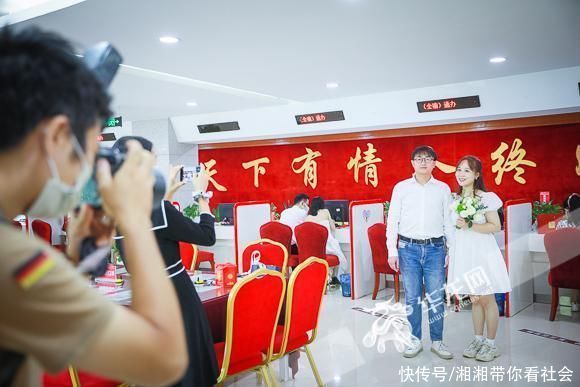 The photographer took a photo for the newly married couple. Photo by Li Yukun, a reporter from Hualong.com-New Chongqing Client
At the card collection office, the newcomers who have just received their cards are happily taking photos in front of the registration desk. It is understood that this is a special event for the Qixi Festival "Romantic Qixi, Love in Jiangbei" launched by the Jiangbei District Civil Affairs Bureau. On the Qixi Festival, you can register and obtain a certificate at the Marriage Registration Office of the Civil Affairs Bureau of Jiangbei District, and you can enjoy the service of "free happy group photo shooting".
"My feeling this year is that as young people understand traditional festivals, the Qixi Festival is more and more loved and valued by them. ' the staff told reporters.
[Source: Hualong.com_Chongqing Today]
Statement: This article is reproduced for the purpose of transmitting more information. If the source is incorrectly marked or infringes your legal rights, please contact the author with the ownership certificate, we will correct or delete it in time, thank you. Email address: [email protected]