This article is reproduced from: People's Daily Online WeChat Official Account
On August 7, the reporter learned from the press conference of the Hainan Provincial New Coronary Pneumonia Epidemic Prevention and Control Work Headquarters that as of August 6, Sanya's operating 58,900 people stayed overnight at the hotel, including 25,000 tourists who stayed in the Sanya hotel. There are 1800 people living in Lingshui Hotel.
Liu Cheng, deputy director of the Hainan Provincial Department of Tourism, Culture, Radio, Television and Sports, said that measures for tourists stranded in hotels provide two solutions.
For hotels that have received stranded tourists, on August 6 Within 7 days from the date of day, the hotel will be renewed at a 50% discount of the original check-in price, and the renewal fee will be borne by the staying tourists;
If the tourists choose not to continue their stay at the original hotel, they will choose the hotel in their area (announced different types of hotels) If you choose from the list, tourists who are new to the hotel will be given a half-price discount based on the lowest price announced on Ctrip's official website.
Transportation of the replacement of hotel tourists shall be ensured by the transportation department in charge of dispatching vehicles.
"I would like to specifically explain that in the past two days, online tourists reported that some hotels did not implement relevant measures, and there were cases where prices were raised first and then discounted. Relevant departments have sent special personnel to the scene to organize. If there is indeed an overcharge The housing payment phenomenon must be returned." Liu Cheng said that in addition to the original 12345 government service convenience hotline and other channels, Sanya and other cities and counties have opened service lines. At the same time, the tourism and culture department is also strengthening the collection of the situation reported by the majority of tourists through the Internet. If the majority of tourists and friends have any questions, they can report it to the tourism and culture department. Hainan's tourism and culture department has established a ledger system that reflects problems, adopts account cancellation management, and severely cracks down on violations of laws and regulations, so as to effectively ensure the vital interests of the majority of tourists.
About the normalization of epidemic prevention and control
What specific needs or suggestions do you have
Welcome to the "Leadership Message Board" to leave a message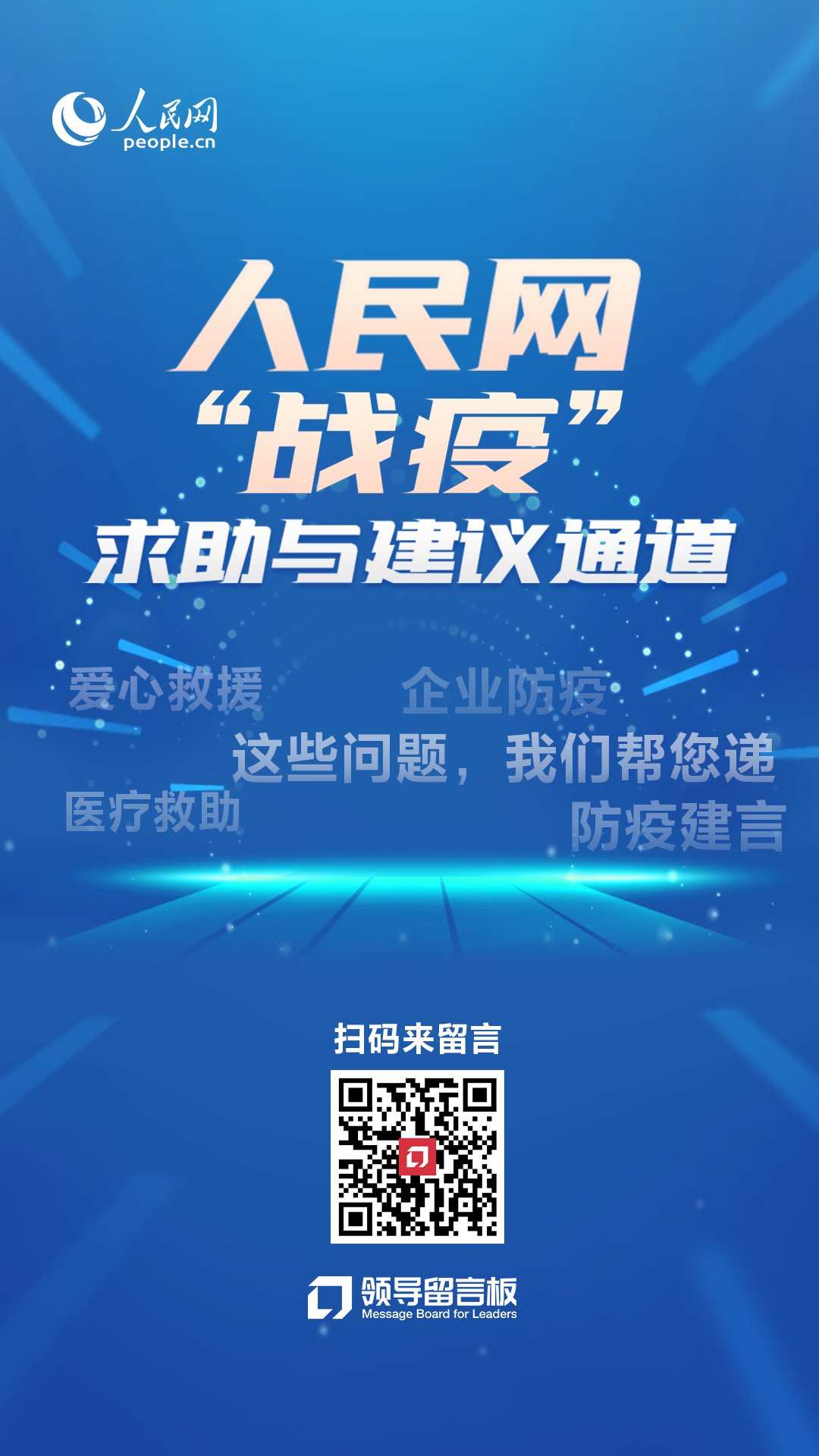 Editor in charge|Zhai Qiaohong
Editor|Jiang Yue
Source|People's Daily Online – Hainan Channel Mao Lei, Li Xueshan