Hangzhou Net News What is it like to do light projection on the aircraft fuselage? On August 8, Loong Air's "Asian Games" torch-themed painted aircraft was officially unveiled, and the aircraft fuselage was used at the release site. A 3D Mapping projection show will be displayed on a large screen, with cool lighting combined with dynamic sound effects, and the themes of "Longlong Intelligent Manufacturing", "Asian Games Aesthetics" and "Flying to Hangzhou" will be displayed one by one.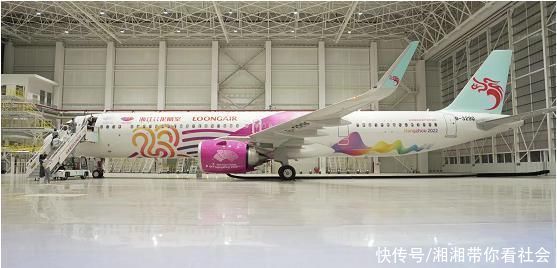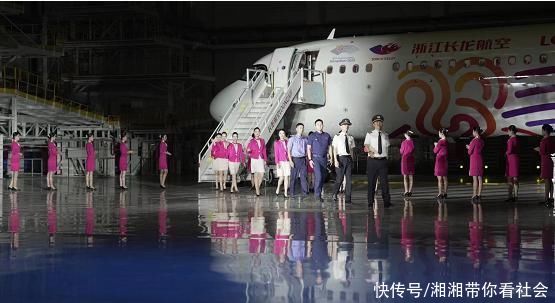 As part of the Asian Games fleet The newest member, the painted plane released this time uses the core graphics of the Hangzhou Asian Games "moisturize" and the torch relay logo as the main visual elements. The model uses the recently commissioned Airbus A321-NEO, with a more slender fuselage, more efficient power consumption, and a more comfortable ride experience.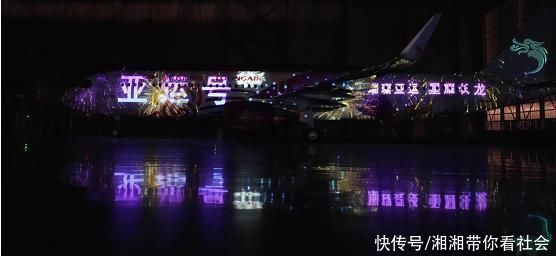 The aircraft is equipped with a voice broadcast of the Asian Games content, which will accompany passengers on their flight journey. Rendering the atmosphere of the Asian Games. At the same time, according to the needs of the promotion of the Asian Games, themed flight activities are held from time to time to enrich passengers' flight experience.
Previously, Loong Air and Hangzhou Asian Games Organizing Committee jointly built 5 "Asian Games Mascots", 5 "Asian Games Slogans", 2 The "Asian Games Torch", a total of 12 Hangzhou Asian Games painted planes have all been unveiled. The fuselage painting is integrated with elements such as "Tide", "Xinhuo" and "Jiangnan Memories". "Hangzhou 2022", with the combination of dynamic and static visual image and clear recognition, spread the beauty of the Asian Games, fully demonstrated the poetry of Hangzhou and the charm of Zhejiang, and lit up the blue sky with a touch of "Asian Games color".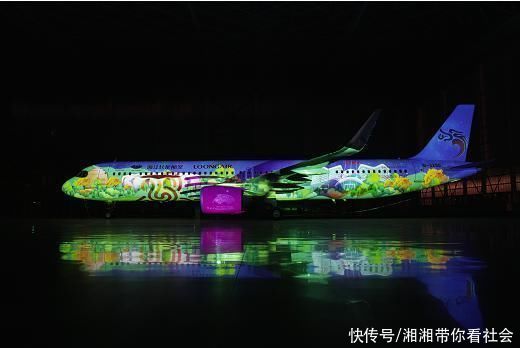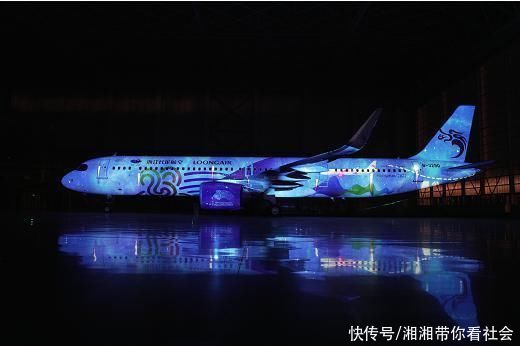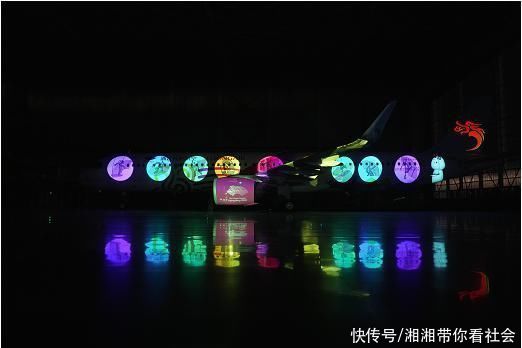 "In addition to the color of the exterior of the fuselage, the interior of the Asian Games aircraft's cabin and in-cabin activities will reflect the elements of the Asian Games to enrich the upgrade experience of passengers." Xin Di, President of Loong Air, introduced, next, The painted planes of the Asian Games will be mainly arranged on the routes originating from Hangzhou. Passengers who take Loong Air will have the opportunity to see the style of the painted planes of the Asian Games.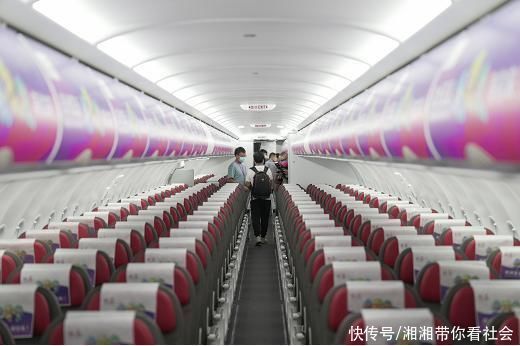 With the beautifully painted plane taking off, it appeared over major cities at home and abroad, Hangzhou The Asian Games will also send a warm invitation to Asia and the world from the blue sky.
[Source: Hangzhou Net]
Statement: This article is reproduced for the purpose of conveying more information. If the source is incorrectly marked or infringes your legal rights, please contact the author with the ownership certificate, we will correct or delete it in time, thank you. Email address: [email protected]