Original title: Hunan received 171 million tourists in the first half of this year, returning to 85% of 2019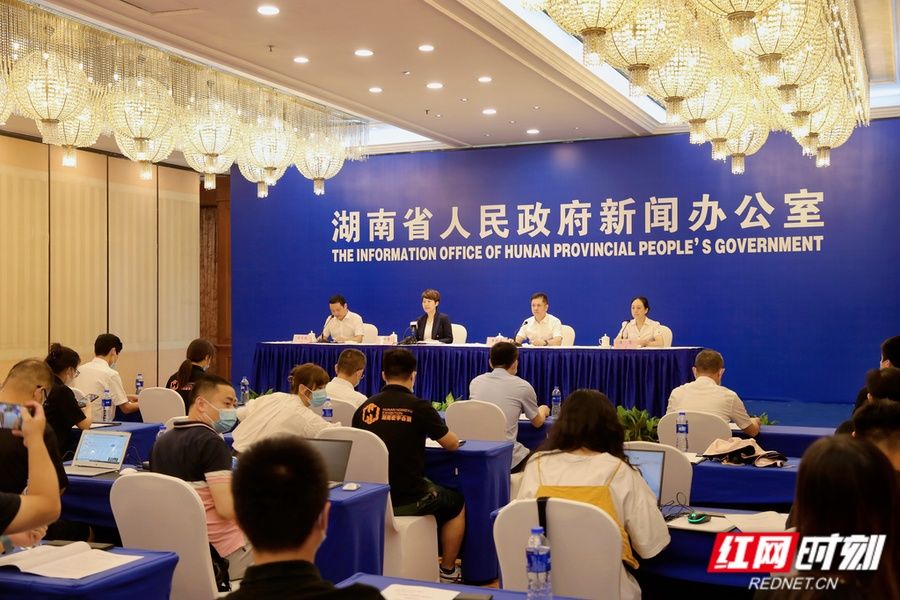 The scene of the conference.
Red Net Moment News August 10 (Reporter He Chao and Chen Jie) At the press conference of the 2022 Hunan Cultural Tourism Industry Expo held today, Zhang Xihui, a member of the Party Group and Deputy Director of the Hunan Provincial Department of Culture and Tourism, released a message, After a series of industrial support policies and measures, Hunan's cultural and tourism industry has shown a rapid recovery. In the first half of this year, the province received 171 million domestic and foreign tourists and achieved tourism revenue of 257.209 billion yuan, 6.1 and 9.7 percentage points higher than the national average, respectively. , recovered to 85% of 2019, leading the country.
It is reported that as of July 31, 2022, the number of online product supplies in Hunan Province reached 2.0563 million times, an increase of 48.58% compared with the same period last year. Under the current situation of normalization of epidemic prevention and control, the post-epidemic revival of cultural tourism has played an increasingly prominent role in stabilizing the overall economic market, enhancing economic resilience and promoting sustainable development. (He Chao)