▎WuXi AppTec Content Team Editor
Regeneron and Sanofi jointly announced that the U.S. Food and Drug Administration (FDA) has approved Dupixent (dupilumab) for the treatment of adults with prurigo nodularis. With this approval, Dupixent becomes the first drug in the U.S. specifically for the treatment of prurigo nodularis, the second dermatological indication and the fifth disease indication for Dupixent approved in the U.S. disease.
Prurigo nodularis is a chronic, debilitating skin disease with underlying type 2 inflammation whose impact on quality of life is one of the most common inflammatory skin diseases The highest kind. People with prurigo nodosa experience intense, persistent itching and thickened skin lesions (called nodules) over the body. Patients usually use high-dose topical steroids to relieve symptoms, but there are safety risks with long-term use. There are approximately 75,000 adults in the United States with prurigo nodularis who are in desperate need of new treatment options.
The FDA approval is based on data from two Phase 3 trials called PRIME and PRIME2 evaluating the efficacy and safety of Dupixent in adults with prurigo nodularis. Trial results showed that Dupixent significantly reduced pruritus and skin lesions compared to placebo: At 24 weeks, the proportion of patients in the Dupixent group who achieved a clinically meaningful reduction in pruritus compared to baseline (60% and 58%) was approximately Three times the placebo group, meeting the primary endpoint of the PRIME trial; at 12 weeks, 44% and 37% of the Dupixent patients achieved a clinically meaningful reduction in pruritus compared to baseline, meeting the primary endpoint of the PRIME2 trial;24 weeks were more than twice as likely as placebo (18% and 16%).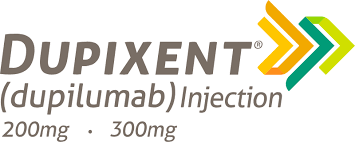 "Patients with prurigo nodularis had to routinely struggle with dozens of itchy and painful nodules covering their bodies, and none of their disease had been approved "Dupixent has changed the treatment landscape for several diseases driven by type 2 inflammation—including atopic dermatitis, asthma, chronic sinusitis with Nasal polyposis and eosinophilic esophagitis. With this approval, those with prurigo nodularis finally have a drug to address the debilitating symptoms of the disease."
Dupixent, jointly developed by Regeneron and Sanofi, is a fully human monoclonal antibody that inhibits interleukin-4 (IL-4) and interleukin -13 (IL-13) pathway signaling. To date, Dupixent has been studied in more than 60 clinical trials involving more than 10,000 patients with various chronic diseases driven in part by type 2 inflammation. Dupixent demonstrated significant clinical benefit and reduction in type 2 inflammation in phase 3 trial, identifying IL-4 and IL-13 as key and central drivers of type 2 inflammation in multiple related and often co-morbid diseases play a major role.