Qilu One Point reporter Xu Yan correspondent Guo Jia
Recently, under the leadership of Li Jianlan, director of the first gynecology ward of the Rizhao People's Hospital, the first gynecology ward of the hospital Successfully removed a huge pelvic tumor for a 92-year-old man, who has recovered and been discharged from the hospital.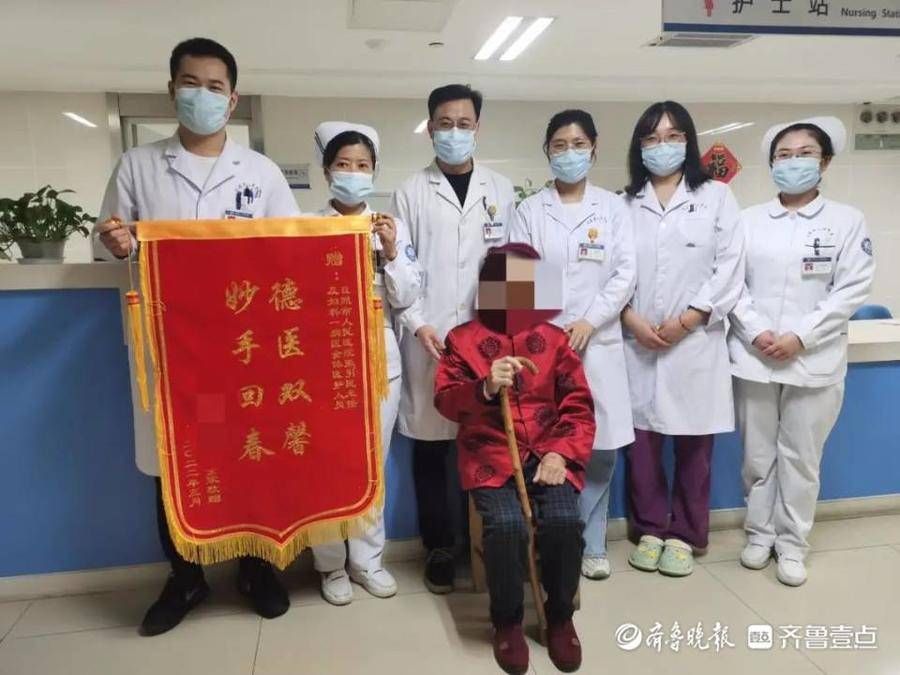 One day in mid-February this year, Zhang Yinmin, deputy director of the Gynecology Ward 1 of Rizhao People's Hospital, treated Ms. Zheng, a 92-year-old patient, in the outpatient clinic. . According to the accompanying family members, the old man found a pelvic mass 6 months ago and went to several hospitals. Because of the risk of surgery in advanced age, conservative treatment is recommended. In the past 3 months, the mass has increased significantly, and it is also accompanied by abdominal distension, which seriously affects eating.
Zhang Yinmin thought that surgery was feasible after understanding the elderly's condition in detail.
Zhang Yinmin said that the traditional view is that the age of 80 is a watershed for the difficulty of surgery, and there are three major difficulties: first, the organ declines, and the tolerance of surgery is poor; second, there are many underlying diseases, and surgical stress may Lead to the sudden aggravation of the primary disease; 3. The recovery after surgery is slow, and there may be more complications after surgery.
After the elderly are admitted to the hospital, the first gynecology ward actively organizes multidisciplinary consultations including anesthesiology, cardiology, respiratory medicine, general surgery, and imaging to assess surgical risks, exclude surgical contraindications, organize medical treatment, Nursing discussion, adequate perioperative management, and a careful individualized treatment plan for the elderly, the huge tumor of about 30 cm was surgically removed. Seven days after the operation, with the joint efforts of medical staff and family members, the elderly recovered. Discharged in good condition.
Zhang Yinmin told reporters that the ovary is located in the deep part of the pelvic cavity. Due to its special anatomical location, the onset is usually hidden, and patients often have no symptoms, so regular physical examination is particularly important.
Therefore, Zhang Yinmin also reminded the majority of women to have regular physical examinations, early detection and early treatment of diseases.