This article is reproduced from: Guangming.com
Xinhua News Agency, Beijing, August 5th. In order to attract tourists, a cheap hotel in Chiang Mai, Thailand has recently launched a night of only 1 baht (about 1 cent of RMB). 9 points), and a 300 baht (57 yuan) dining voucher for guests.
According to the British "Times" report on the 4th, the hotel called Harmonize has 77 rooms, with facilities such as swimming pools, and the price of a night is usually between 500 baht and 1,000 baht (95 yuan to 189 yuan). RMB). Hotel orders surged after the introduction of ultra-low room rates.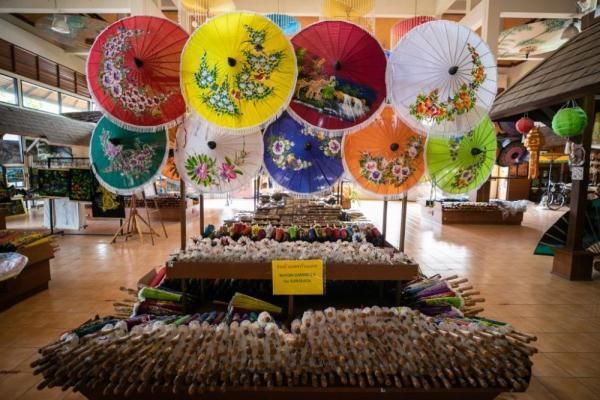 A paper umbrella photographed in Bosang Umbrella Village, Chiang Mai, Thailand, on November 1, 2020. Photo by Xinhua News Agency reporter Zhang Keren
Chiang Mai in northern Thailand is a tourist destination. In 2019, Thailand received nearly 40 million tourists, of which more than 10 million visited Chiang Mai. Affected by the new crown epidemic, the tourism industry across Thailand, including Chiang Mai, has been hit hard. Only 3.12 million foreign tourists visited Thailand between January 1 and July 26 this year.
Many hotels in Chiang Mai are now offering discounts and promotions, hoping to attract domestic tourists to Chiang Mai for consumption when there is a shortage of international tourists.
The local tourism department hopes the discount will increase hotel occupancy rates to at least 55%.