This article is reproduced from: Xinhua News Agency
In order to show the achievements and experience of Asian elephant protection in Yunnan, the "Elephant Channel" held the first elephant international communication on August 8 in Mile City, Yunnan Province. Officially launched on the forum.
It is reported that in 2021, the Yunnan elephant herd's journey to the north and the south will attract global attention, and the international spread covers more than 190 countries and regions around the world. The "Elephant Channel" will further exert the international communication effect of Yunnan Elephant through multi-dimensional full-time live broadcast and short video on demand through integrated media.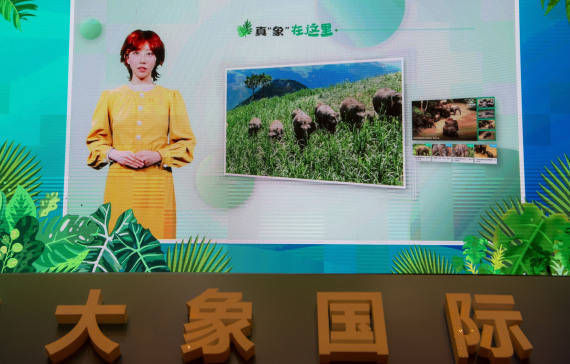 On August 8, "Elephant Channel" was launched in Maitreya, Yunnan. This is the channel introduction video. (Photo by Xinhua News Agency reporter Jiang Wenyao)
The real "elephant" here will gather and display images of Asian elephants through slow live broadcasts and other forms. Which road did the elephants cross, which river did they go down, and when did they "happy new arrivals"… These "first information" about the elephants in Yunnan will show the life of the elephants in an all-round way.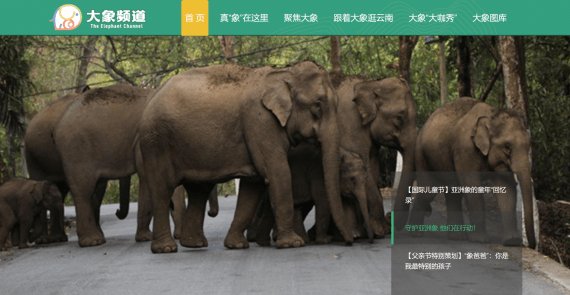 Screenshot of "Elephant Channel" website
Foreign Languages ​​of China Deputy Director and Editor-in-Chief Gao Anming said at the meeting that the launch of "Elephant Channel" plays an important role in strengthening the application of "Elephant Elements" and continuing to play the follow-up effect of "Elephant Communication".
It is reported that the "Elephant Channel" includes five columns including "The Elephant" and "Focus on Elephants", which are jointly produced by the Information Office of the People's Government of Yunnan Province and Xinhuanet.