From 21:00 on August 3rd to 9:00 on August 4th, Yiwu City added 32 new cases of people who were initially screened positive. Yiwu announced that since the outbreak of the "8.2" epidemic, Yiwu City has reported a total of 70 positive local infections of the new coronavirus, including 9 confirmed cases of new coronary pneumonia and 61 asymptomatic infections of new coronary pneumonia.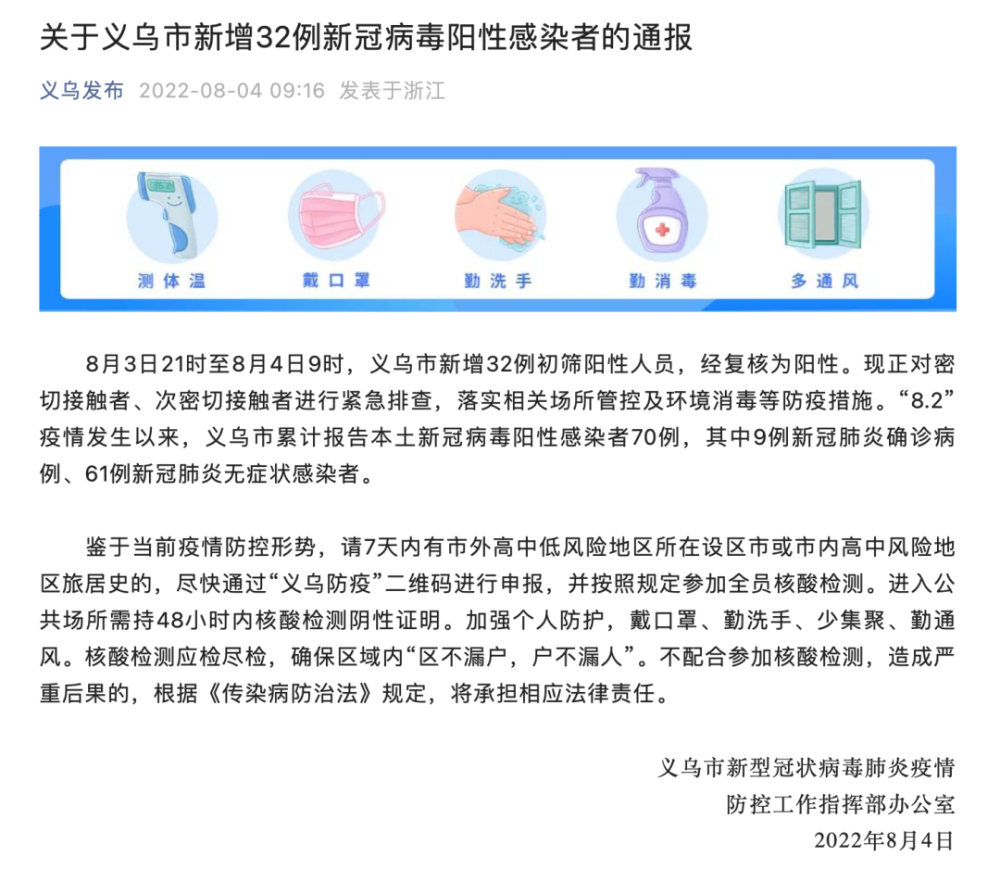 Source: Yiwu Release
On the evening of August 3, the Second Hospital of Zhejiang University sent a 200-member nucleic acid sampling medical team, the Children's Hospital of Zhejiang University sent 103 people, the Shaw Hospital of Zhejiang University sent 201 people, and the People's Hospital of Zhejiang Province sent 200 people to help Yiwu. As of last night, 6,130 medical personnel from all over Zhejiang Province were dispatched to Yiwu to carry out epidemic prevention and control.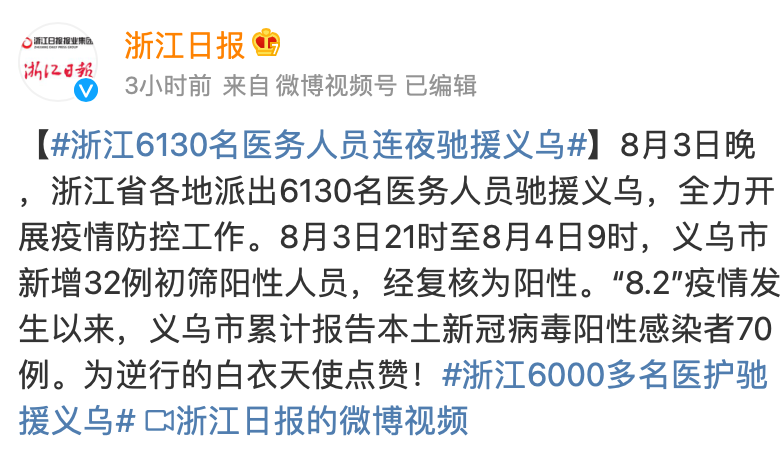 Source: Zhejiang Daily Weibo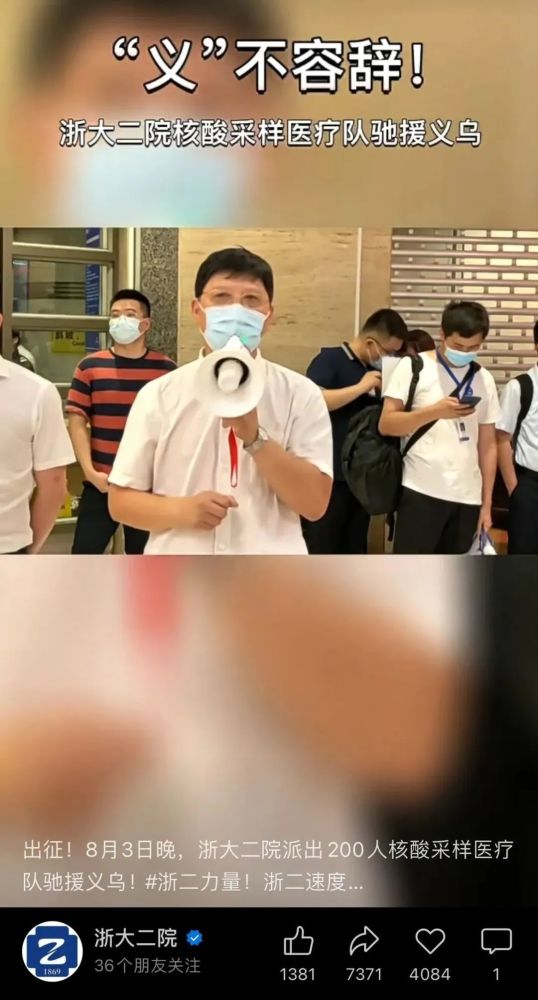 Image source: official video account of the Second Academy of Zhejiang University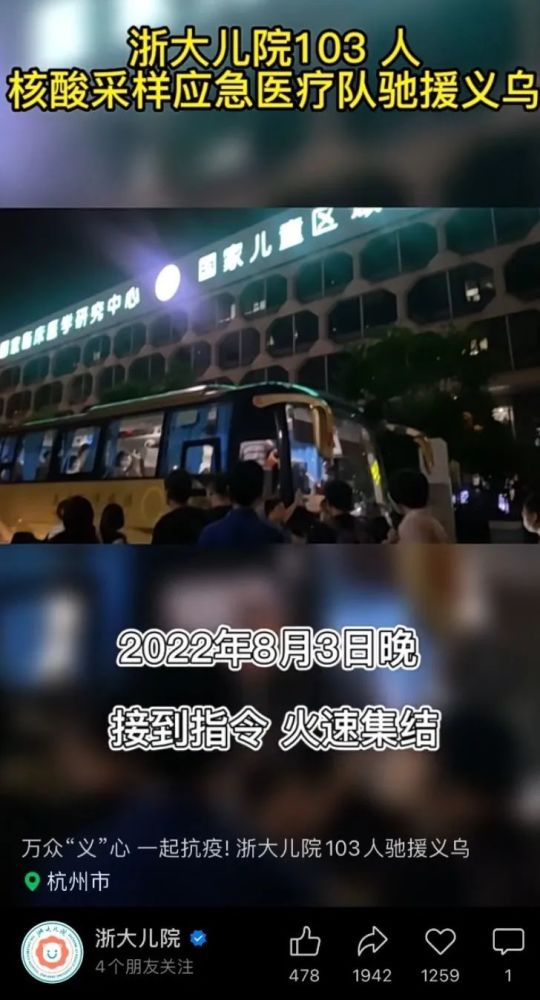 Image source: Zhejiang University Children's Hospital official video account
Information sources: Zhejiang Daily Weibo, Zhejiang University Children's Hospital official video account, Zhejiang University Second Hospital official video account, Yiwu release, Zhejiang News Channel public account
Planning: yxtlavi