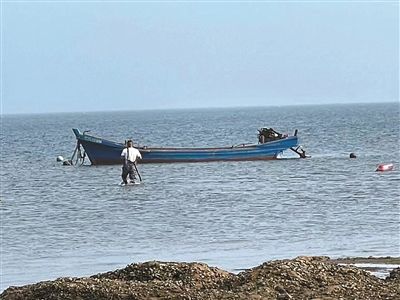 Wang Bin
A friend who went to Guangludao with me sent a photo, and he was very happy.
The photo shows a wild beach and a wild wide ocean, as well as a vaguely visible, not far away, isolated island suspended in the sea.
Guanglu Island is worth visiting, but it must be a wild tour to be interesting. The inn must be a homestay, the boat to go to sea must be a fisherman, and the mountain forest on the island. The lake must be untouched and pristine.
Guanglu Island actually has several star luxury hotels, but it seems to be out of place with the "wild" and "wild" environment there. In my own heart, on such an island, but living in a luxury hotel, a hard barrier is doomed between people and the wild and vast sea.
There, on the island, only returning to the embrace of nature and recreating the original ecology as a child of nature is a truly meaningful travel time.