People's Daily Health Client Reporter Zhang He Zhao Yuanzhi
On July 23, the World Health Organization announced that the monkeypox epidemic was listed as a "public health emergency of international concern". The alert has been raised to the highest alert level.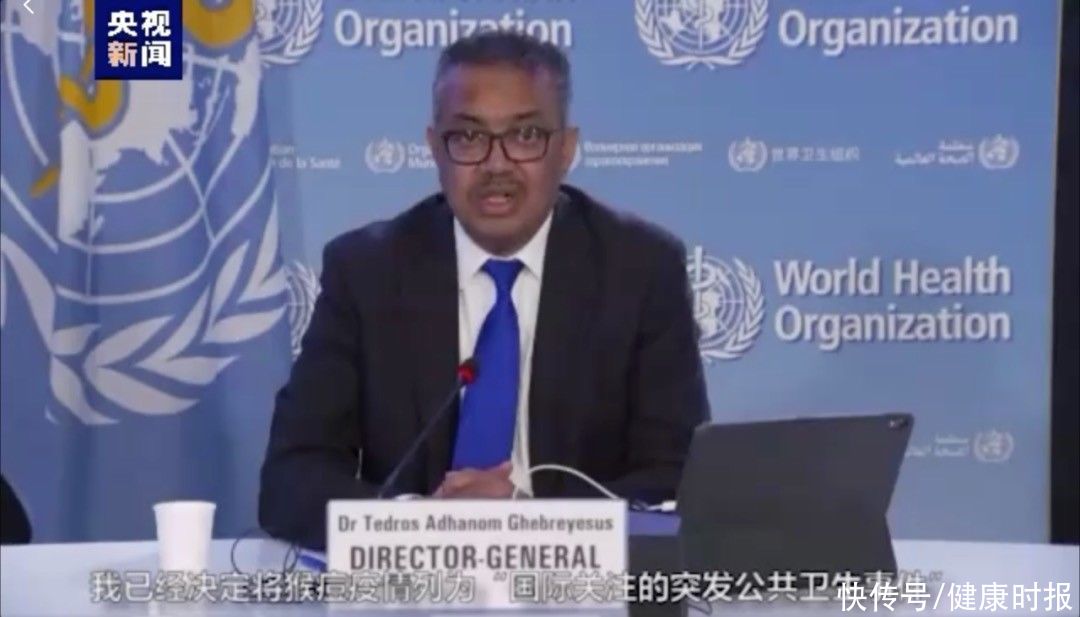 "The World Health Organization believes that the epidemic area of ​​monkeypox is wide enough and the number of cases is large enough to announce it. Since the new crown, it may be The World Health Organization's early warning threshold for infectious diseases is also relatively loose, but the risk of outbreaks in China is not large." Liu Yanbin, deputy director of the Department of Infectious Diseases at West China Hospital of Sichuan University, told the People's Daily Health Client reporter.
Monkeypox is a viral zoonotic disease caused by infection with monkeypox virus. According to WHO data, up to now, 16,000 cases of monkeypox have been reported in 75 countries and regions around the world, of which 5 people died due to infection with monkeypox virus. Since the end of June, the number of confirmed cases of monkeypox infection has been an increase of 77%. According to the current WHO assessment of the epidemic, only the European region is at high risk, and the rest of the world is at medium risk.
The reporter found that so far, this is the seventh time the World Health Organization has declared a "public health emergency of international concern". Epidemic; 2014 West Africa Ebola outbreak; 2015-2016 Zika virus outbreak; 2018-2019 Congo Ebola outbreak; 2020 COVID-19 outbreak; 2022 monkeypox outbreak.
Tedros said at the press conference that although the monkeypox outbreak has constituted a public health emergency of international concern, at present, this is an outbreak that focuses on men who have sex with men. In particular outbreaks in men with multiple sexual partners. Therefore, outbreaks can be stopped by employing the right strategies in the right groups.
"At the same time of our prevention and control of the new crown, many prevention and control measures are very precise and scientific. To a certain extent, it is actually the prevention of monkeypox." Liu Yanbin said that Chinese people do not need to panic about monkeypox .