Beijing News (Reporter Zhang Lu) Ancient and famous trees are the "living cultural relics" and "green cultural relics" of the city. The reporter was informed that at present, Beijing has built 20 pilot sites for the overall protection of ancient and famous trees and their growing environment.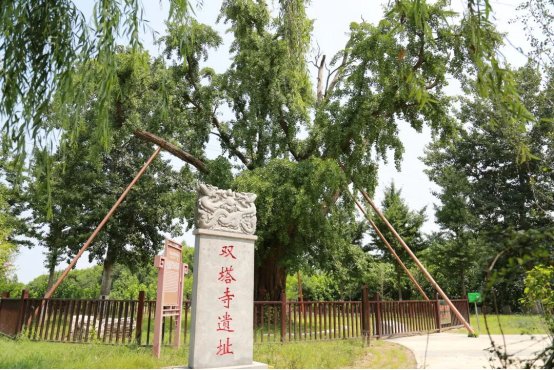 Ancient ginkgo tree in Shuangta Temple in Anding Village. Photo / Daxing District Landscaping Bureau
This year, Daxing District Landscaping Bureau, in accordance with the idea of ​​"one tree, one scene and one park", has Two new theme parks of ancient and famous trees have been built at the site of Shuangta Temple in Anding Village and the site of Xinglong Temple in Dalangfa Village, Weishanzhuang Town. According to Yu Liang, a staff member of the Greening Liaison Section of the Landscaping Bureau of Daxing District, the ancient ginkgo tree in Anding Village is over 580 years old. It has luxuriant branches and a large tree shape. In autumn, the trees are full of golden leaves shaking, which is very spectacular and beautiful. . The ancient poplar tomentosa trees in Dalangfa Village have thick trunks and small crowns. They used to show a weakening trend, but after rejuvenation, they are now growing well.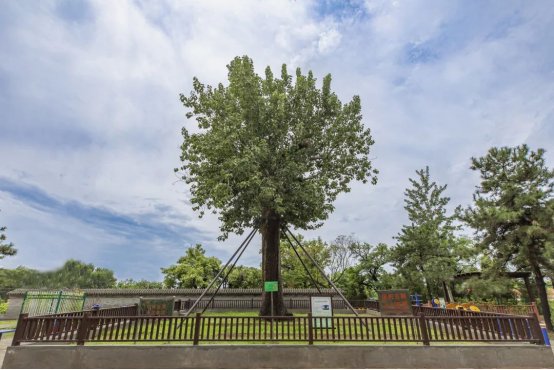 Ancient aspen trees in Dalangfa Village. Photo / Daxing District Landscaping Bureau
The ancient tree park is not large in size and is not fully enclosed, which is different from the traditional park The main purpose of its construction is to protect the ancient tree and its growing environment. The area of ​​Poplar tomentosa Ancient Tree Park in Dalangfa Village is about 3,000 square meters, and the area of ​​Ancient Ginkgo Tree Park in Anding Village is about 1,000 square meters.
During the construction, the park supports the old trees, builds a protective fence around the old trees, and removes the hard pavement nearby, so that the old trees can be removed. The roots can be better ventilated, and maintenance measures such as pruning and fruit thinning can be carried out on the trees. At the same time, trees and shrubs are planted in the garden, and trash cans and seats are set up. In order to facilitate tourists to visit, the park has set up a landscape wall to beautify the landscape effect, and at the same time make cultural propaganda boards to display the culture and history of the ancient trees.
At present, there are a total of 128 ancient and famous trees in Daxing District, including 127 ancient trees and 1 famous tree. The completion of the two theme parks will revitalize ancient and famous trees, bring more green benefits to the masses, and mobilize local people to participate in the protection of ancient and famous trees.
Editor Liu Mengjie
Proofreading Zhao Lin