This article is reprinted from [CCTV News Client];
Recently, some netizens posted a video on social platforms of "four tourists punching in the water with bare feet in the Jiuzhaigou Scenic Spot in Aba Prefecture", which caused netizens to Hot discussion.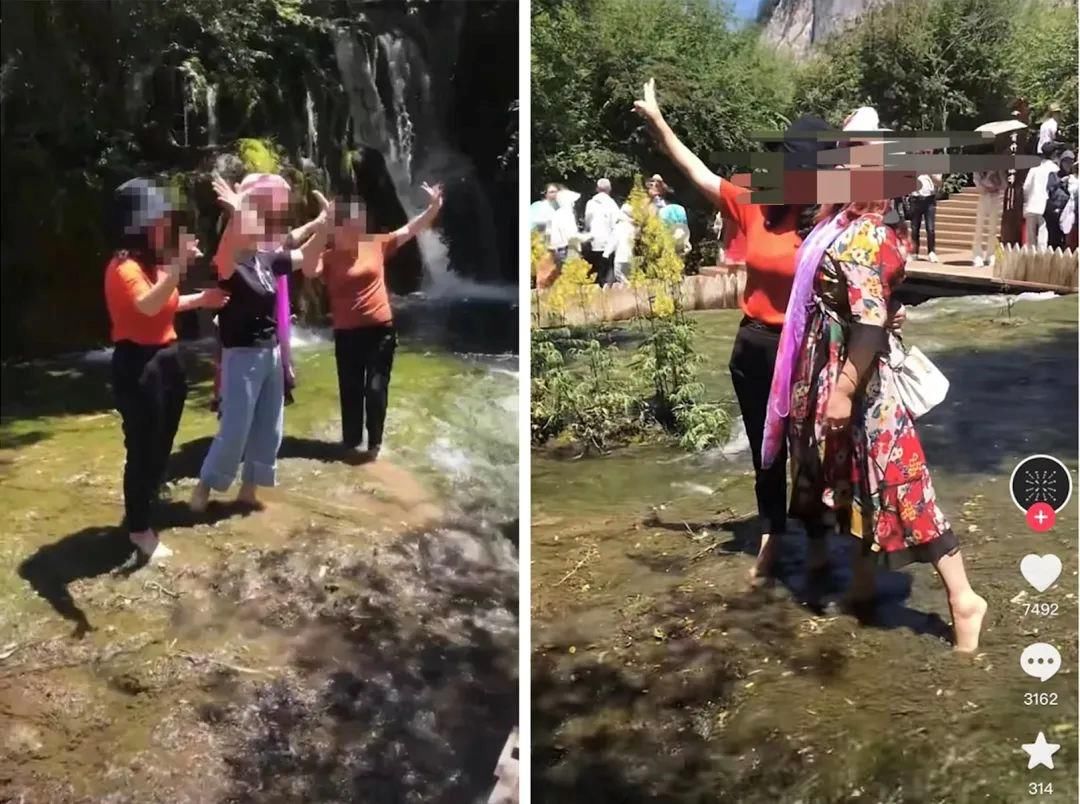 01
4 tourists were administratively punished
and made a public apology
On the 9th, the Jiuzhaigou Scenic Spot Administration stated that on the 7th, four tourists visiting the Jiuzhaigou Scenic Spot left the plank road and trail at will, and stepped on the beach to tread water. After the incident, the Jiuzhaigou Scenic Area Administration and relevant law enforcement agencies launched an investigation according to law, and found 4 tourists in Songpan County.
After investigation, 4 tourists randomly left the trestle road, trampled vegetation on the trail, stepped on the beach and stepped on the water, which violated Article 27(7) of the Regulations on Scenic Spots of Aba Tibetan and Qiang Autonomous Prefecture. According to Article 46 of the Regulations, the Jiuzhaigou Scenic Area Administration imposed an administrative penalty on it in accordance with the law, and the four tourists apologized in writing.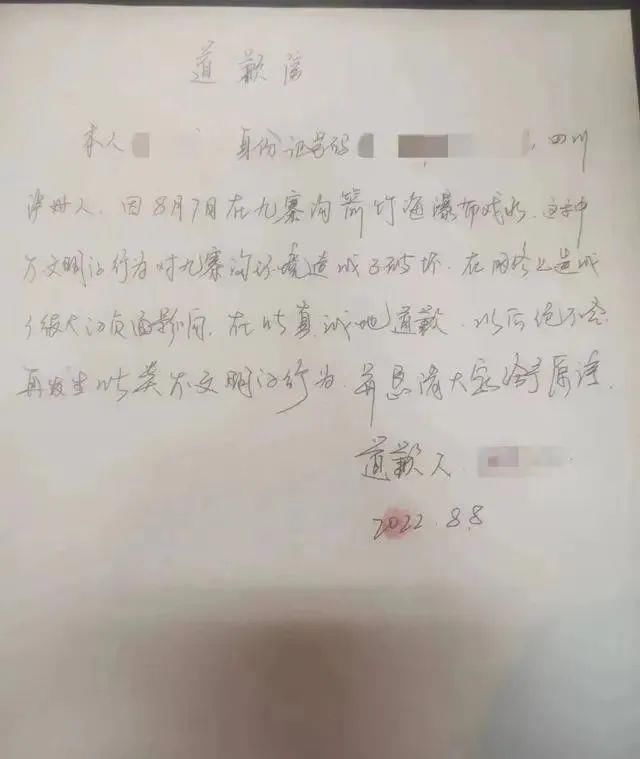 02
Why can't you step on the water in Jiuzhaigou?
The scenic spot has responded
As for why Jiuzhaigou can't step on the beach and shoot underwater, the Jiuzhaigou Administration once explained in 2017. Because Jiuzhaigou is mainly a waterscape travertine landscape, man-made objects entering the water body will cause irreversible damage to the travertine and cannot be repaired naturally. The lake (Haizi) in Jiuzhaigou is of oligotrophic water quality and the water body is very sensitive. The entry of man-made objects into the water body will make the water body eutrophic, resulting in the proliferation of algae and the swamp of the water body.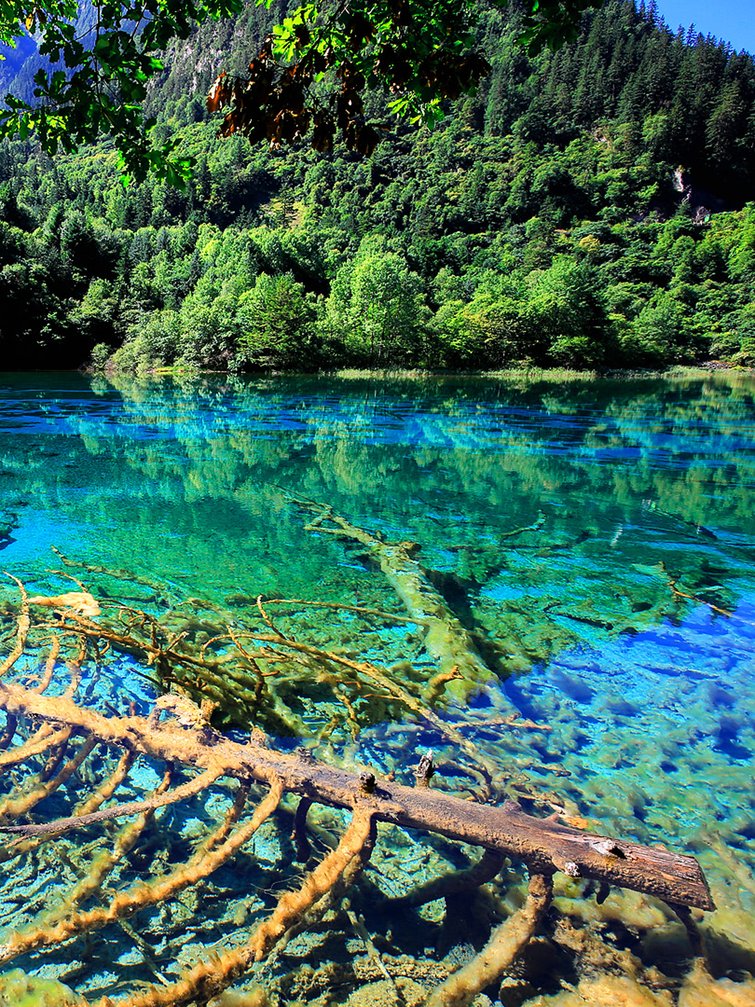 △Image source: Jiuzhaigou WeChat public account
03
Scenic Spot Issue
Calling for environmental protection and civilized tourism
On the 9th, the Jiuzhaigou Administration issued a statement calling for the protection of nature, which is everyone's responsibility.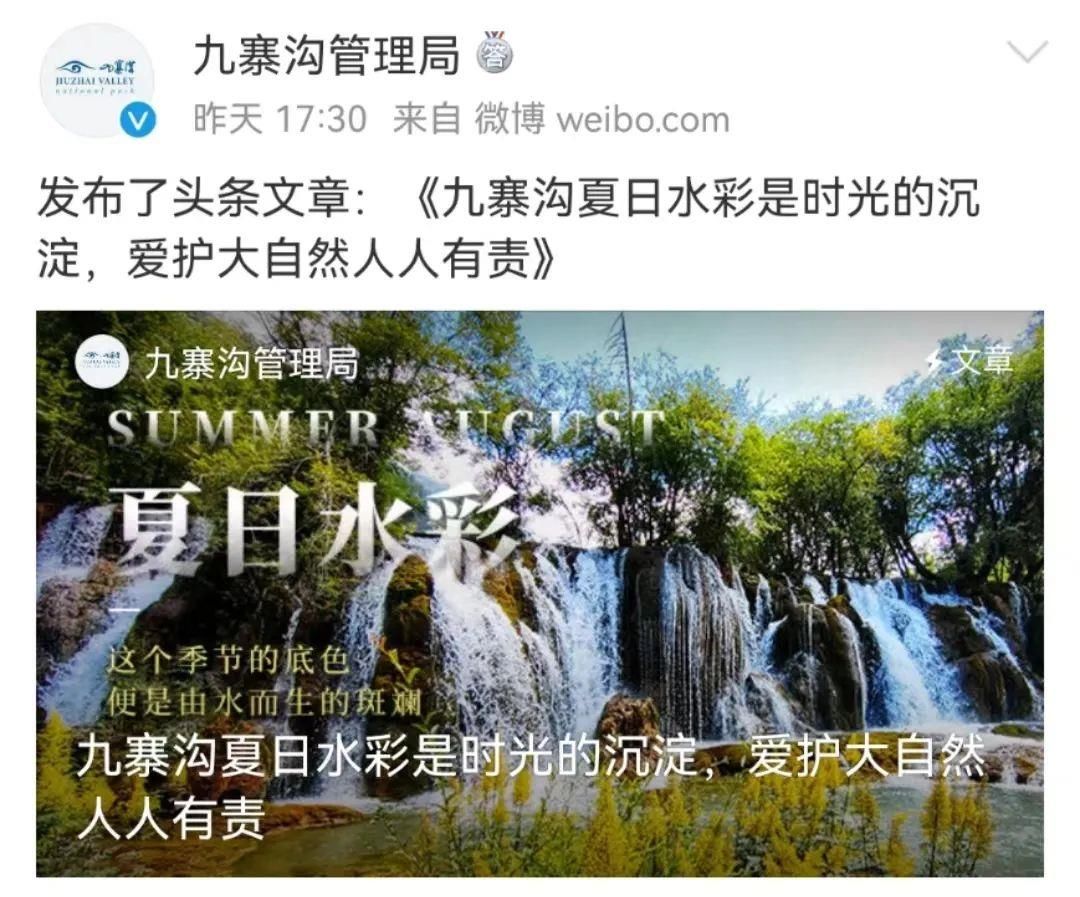 Source: CCTV News Comprehensive China Youth Daily