Morning News (Liu Wei Zhou Yingqi Peninsula Morning News, 39 Degrees Video Reporter Qi Yuanyuan) "Please help me, my old mother broke her leg this morning, we must rush back to Baotou today." August 3, 15 :00, in the departure hall of China Southern Airlines Dalian Branch, a sad-faced passenger Mr. Liu rushed to the passenger service counter, followed by an old woman lying on a stretcher.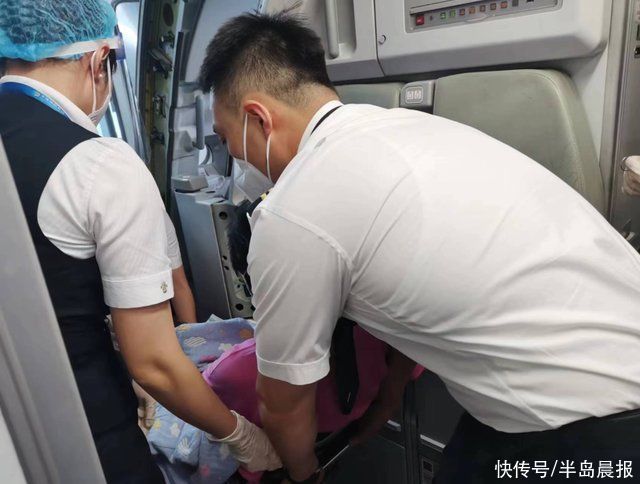 After learning, it turned out that Mr. Liu's family of 5 traveled by car from Baotou to Dalian. Unexpectedly, in the early morning of the 3rd, His mother accidentally fell at the hotel and was sent to the hospital for a fracture of the patella of her right leg. She was unable to move her right leg, and she urgently needed to return to Baotou for surgery due to medical insurance issues. Mr. Liu asked in many ways, but there was no way to send them back to Baotou that day. Therefore, Mr. Liu urgently sought help from the passenger service counter of China Southern Airlines.
The service counter staff Mu Qiuru hurriedly comforted the anxious Mr. Liu, checked the elderly passengers on the stretcher, and reported the situation immediately. Based on the concept of sincere service, China Southern Dalian Branch has opened up a "green channel" for sick tourists to return to their hometowns for medical treatment, and immediately set up a cz5677 patient passenger protection team. During the waiting process of declaration, the special passenger service team (hereinafter referred to as the special service team) checks the patient's condition, learns the medical professional judgment from the ambulance emergency personnel, and consults the provisions of the manual, and patiently explains and comforts the passenger. At this time, the ground service cadre on duty communicated with the crew and the flight crew, explained the passenger's physical condition, and made a joint judgment on the spot and the pictures sent back to confirm that the passenger can travel, and the flight crew and the flight crew will provide maximum assistance. When Mr. Liu heard the reply that "it can be carried to ensure the smooth travel of passengers", he was moved to tears.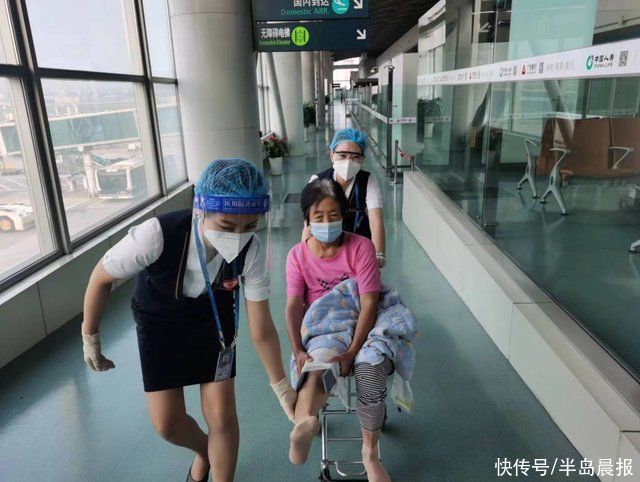 In order to prevent the old man's legs from being hurt by external force again, Zhang Lu of the special service team bent down on the front of the wheelchair with both hands Supporting the old man's fractured leg, Chi Linlin and Qu Yan bent down and took turns to support the old man's leg. By your side." During the flight boarding process, the special attendant kept encouraging the fractured elderly man. In the end, the ground service staff handed the old man over to the flight crew, arranged the seats on the plane, and watched the plane take off.