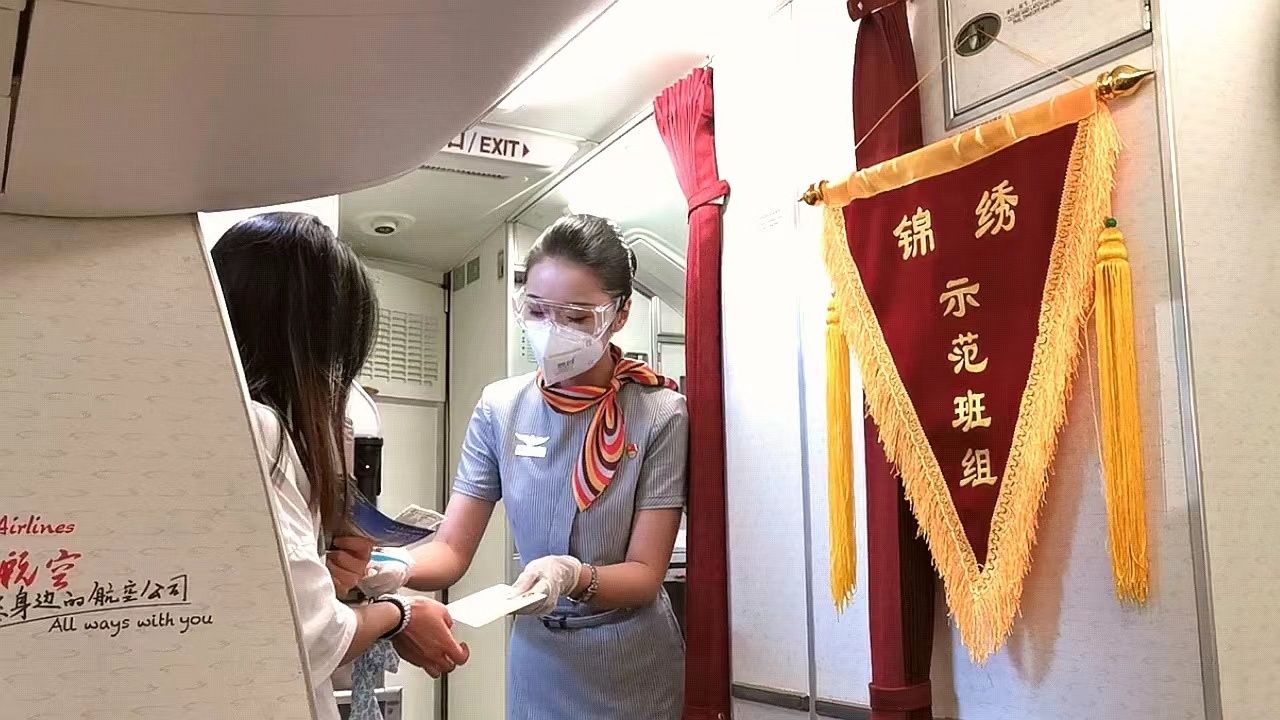 Tianjin Aviation Support Medical Team Quick Boarding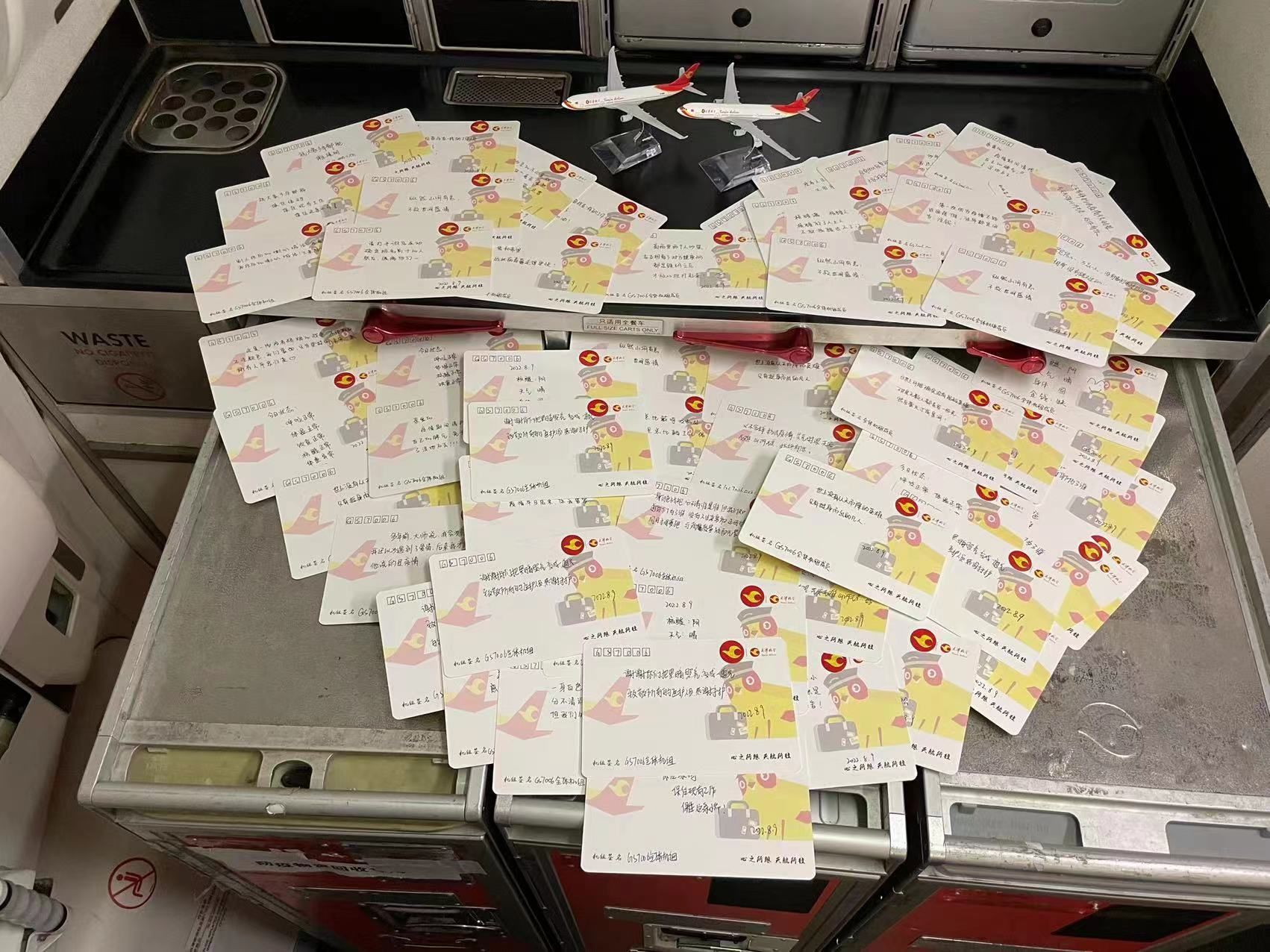 The flight attendants congratulate the medical team
At 3:38 a.m. on August 10, a GS7006 flight of Tianjin Airlines, a subsidiary of Hainan Airlines, took off from Zhanjiang Airport and arrived at Haikou Meilan Airport. Starry Night escorted 78 medical personnel, 51 pieces of checked luggage, and 587 kilograms to the rescue. Haikou, hand in hand with the people of Hainan, fully supports the epidemic prevention work in Hainan.
At around 19:00 on the evening of August 9, after temporarily receiving an important flight support mission from the Qiong Qiong Medical Team to Haikou, Tianjin Airlines mobilized various departments to start relevant support procedures in the shortest time possible. In the event of a time emergency, the dispatched plane arrived at Zhanjiang Wuchuan Airport at 22:45, opened a green ticketing channel for the medical team at the first time, and made every effort to communicate with the airport to open up an exclusive check-in counter and fast security check channel to avoid delays due to the typhoon. In the end, all 78 medical workers assembled, and the plane took off overnight from Zhanjiang Airport at 3:08.
On this flight carrying medical workers in Hainan, the chief purser of the Jinxiu crew paid tribute to the angels in white through the cabin broadcast: "Dear angels in white, I am the chief purser of this flight, on behalf of all the crew members, The highest respect to all medical staff! We are very proud to be able to fly this heroic charter mission. Thank you for stepping up and going to the front line of the fight against the epidemic when the country needed it most. At the same time, thank you for your selfless, fearless and professional dedication. All the heroes who are about to go out, the flowers for your triumph are ready, and we are looking forward to the reunion!" Afterwards, the crew wrote a greeting card for each angel in white, sending the best wishes of Tianhang people to the anti-Japanese war. Anti-epidemic warriors on the front line.
The epidemic is an order, and time is life. Tianjin Airlines, a subsidiary of HNA Airlines, actively fulfills its corporate responsibility, implements the Fangda Group's "Four Benefits" corporate values ​​with practical actions, and actively fulfills its social responsibilities under the leadership of party building to continuously promote The high-quality development of the civil aviation industry is its own responsibility, and it will firmly build an "air bridge" for epidemic prevention and control and resumption of work and production. Li Xiaomeng Rongjie)