Dongying reportZhang Yunju >
August 4th this year is the traditional Chinese festival Qixi Festival. On the Qixi Festival, couples will send gifts to each other to express their love, and businesses will also seize the opportunity of the festival to develop Tanabata promotions. On the afternoon of August 3, the reporter visited several large shopping malls in Dongying City to learn about the sales of this year's Qixi Festival.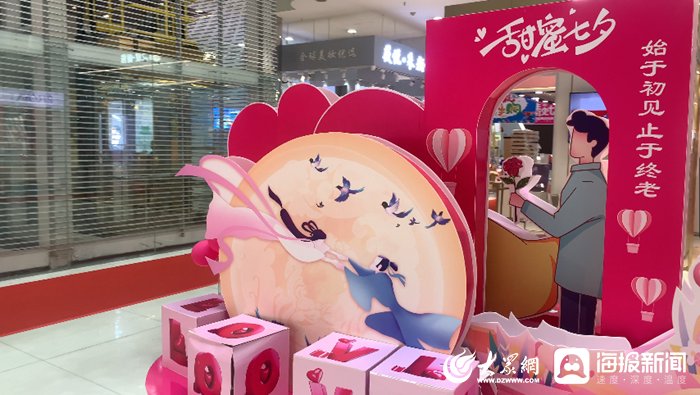 The reporter first came to the Dongying Commercial Building, and after entering the mall, there was an obvious Qixi Festival promotional display board, many Couples also talk to salespeople at various counters. Zhang Na, the floor manager of Dongying Commercial Building, told reporters that because the Qixi Festival is coming, jewelry, cosmetics, leather shoes, bags and other products in the shopping mall have ushered in a wave of consumption boom, and the sales volume is more than 50% more than usual, most of them are couples to make a purchase. In order to promote citizens' consumption and give back to consumers, Dongying City Commercial Building has prepared a variety of activities for this Qixi Festival. Love Fund", there will also be a "balloon rain" lottery event on the night of the Qixi Festival to attract more couples to shop.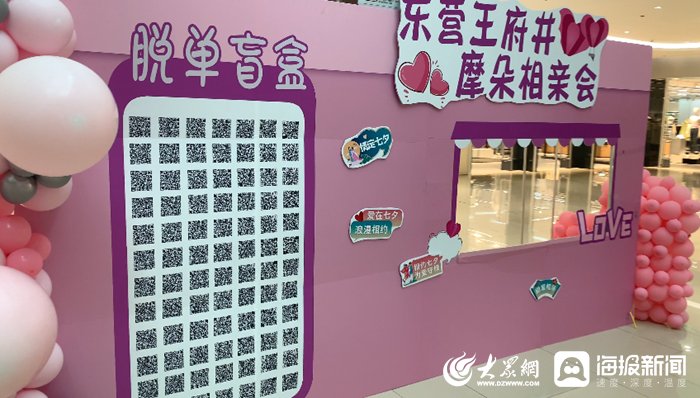 Then the reporter came to Dongying Wangfujing Shopping Center, where many single pages filled with blind date information and Set up a display board with "removal of single-blind box". Wang Meixue, a staff member of the mall, introduced to reporters that Dongying Wangfujing Shopping Center planned a Qixi Festival-themed blind date during this year's Qixi Festival to attract young people to the mall, and cooperated with gold and jewelry merchants in the mall for special sales. After the event, you can go to the dining area on the third and fourth floors to enjoy a romantic dinner for two during the Qixi Festival, creating a romantic dating destination for the Qixi Festival in Wangfujing, Dongying, providing consumers with a "one-stop" consumption experience. "I want to participate in this blind date event with my friends, and the restaurant upstairs has a special meal for two. If you meet a boy you like, you can consider having a meal together and get to know each other. If you don't have it, you can go to eat with your friends. It's a good deal." Ms. Liu, who was shopping at the mall, told reporters.