Event Poster
This summer vacation, many children followed the founder of "Reading Lines Without Borders" Ding Yan, walking on the land of the motherland. From the Hexi Corridor to Dunhuang, then to Turpan and Kashgar, step by step, the Silk Road will be revisited. At 2:00 pm on August 6th, the 8th application class will be connected to Ding Yan, who is leading the team to walk to Yangguan Beacon Tower and the ancient Silk Road, to share the beautiful scenery, beautiful writing, and talk about the relationship between reading and walking. Show a different summer vacation. The event will be broadcast live on the official WeChat video account of Xinhua Media Shanghai Book City.
The overland Silk Road summer vacation starts on July 14th. The large army assembled in Lanzhou, passed Wuwei to Zhangye, Jiayuguan, and then to Dunhuang, and went west along the Hexi Corridor to appreciate the Yellow River, plateau, grassland, Gobi, desert, snow-capped mountains, Danghe, Qingquan, and experienced sheepskin rafts, donkey carts, Camels, as well as various local meat buns, naan cakes, Liangpi, Li Guangxing, roasted whole sheep and other delicacies, feel the style of the northwest.
At the same time, Ding Yan and his entourage learned about the "Silk Silk Road" through visits to Gansu Museum, Leitai Han Tomb, Jiayuguan, Yangguan, Dunhuang Research Institute, Mogao Grottoes and related cultural relics. The origin of "Lu", Zhang Qian's passage to the Western Regions, Wei Qinghuo's expedition against the Xiongnu, etc., to understand the meaning of Buddhism from the west and the value of Buddha statue art; read the literature of the frontier fortresses, and understand the experiences of poets such as Li Bai, Wang Wei, and Wang Han. They also walked in the Gobi Desert in Dunhuang, challenged themselves with their companions and family members, experienced camping life, enjoyed bonfires and the sky full of stars, and improved their will. They walked, read, communicated, and from time to time wrote their unique understanding of poetry and prose, as well as their understanding of ancient and modern human feelings and thoughts.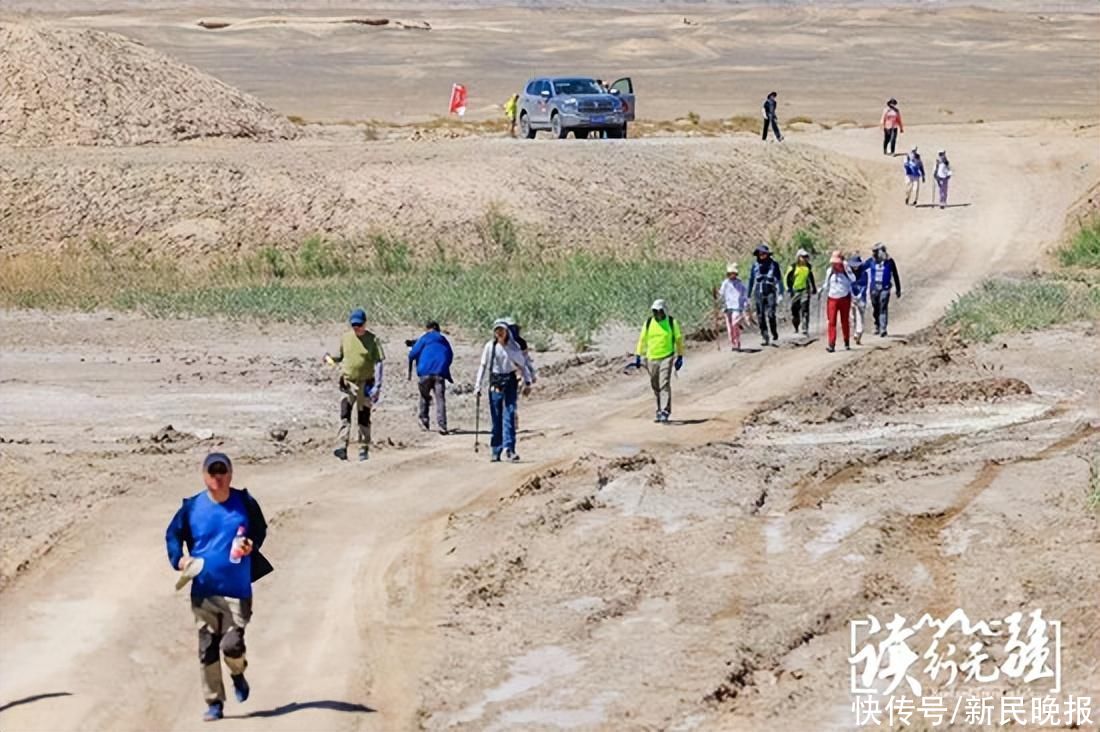 The army re-walks on the Silk Road em>
The overland Silk Road is the "highlight" of "reading without boundaries". Since 2013, Duxing Wujiang Studio began to design and implement related projects, leading children and parents every year to start their journey from Luoyang or Xi'an.
Ding Yanji came to Dunhuang dozens of times. Zhang Qian walked this road, Wei Qing, Huo Qubing, Li Guang, Ban Chao, business travelers and monks. Tang Xuanzang walked with Sun Wukong, Zhu Bajie and Monk Sha, and today's teenagers have to walk too. "Study Classroom" is a brand activity of Xinhua Media, which aims to find the mechanism of reading to promote education, shape students' personality, and promote students' all-round growth. (Xu Yisheng, reporter of Xinmin Evening News)