People's Daily Online, Shijiazhuang, August 2 (Zhou Bo) "Slow life in the mountains and waters", "Drift through the oxygen bar and the sea of ​​flowers, drifting out of the most wonderful life", "Huaxi Valley Shuqiao Park Camping Micro Vacation"…in Shijiazhuang City The Manshan Huaxi Valley Scenic Spot is full of greenery and fragrant birds and flowers. 200,000 square meters of large mountain gardens, pavilions, corridors, terraces, pavilions, mansions, high-altitude glass rafting, valley ski resorts, Shenxian Valley, Love Valley, etc., have become good places for tourists to relax and entertain.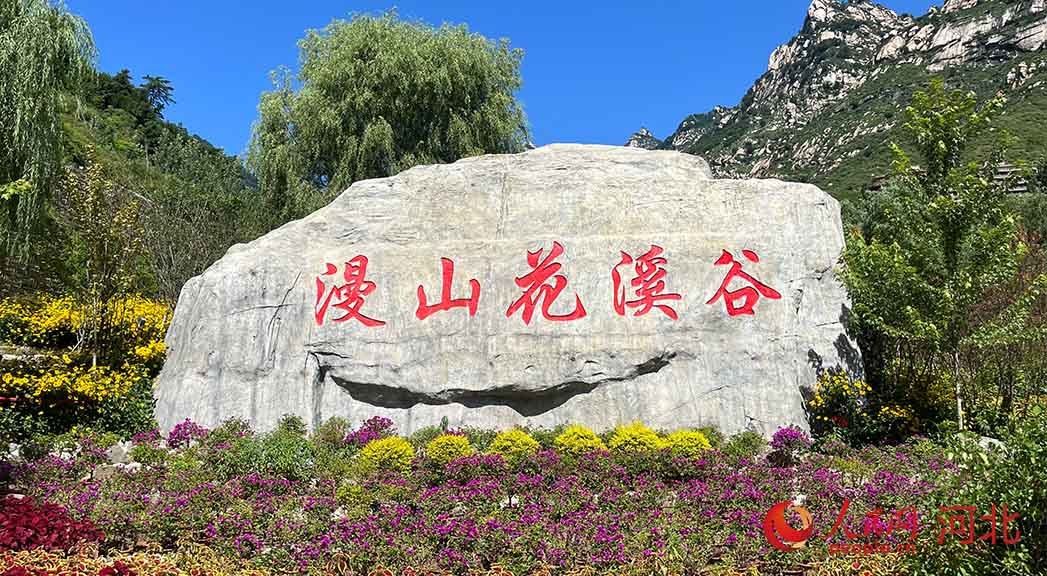 Manshan Huaxi Valley. People's Daily Online Photo by Zhou Bo
Manshan Huaxi Valley is located in the deep mountainous area of ​​Taihang in the northwest of Lingshou County, Shijiazhuang, 110 kilometers away from the provincial capital Shijiazhuang.
Rafting in a natural oxygen bar, traversing the alpine jungle, sweeping the valley of flowers, passing through the time tunnel, amazing and unparalleled. "It's so exciting. I've been rafting in other scenic spots before, but it feels completely different from this time. It feels like a short adventure trip," said a tourist who had just finished rafting.
"More than 400 kinds of flowers in the scenic area are blooming in seven themed gardens. In spring, summer and autumn, there is a sea of ​​flowers here. Flowers bloom every day, and flowers fade every day." Man Shan Ding Fengju, deputy general manager of Huaxi Valley Scenic Area, said.
Ten miles of Mingchuan land, the splendid reflection of the Cihe River. Entering the park, the southern end is the upper reaches of the Cihe River. The construction here is dominated by water system landscapes, supplemented by flowers and plants, trees, plank roads, RVs, and tree houses.
Zhang Xizhong, director of Huaxi Valley Shuqiao Park, said: "The name of the Splendid Daming River is also quite famous. In ancient times, the Daming River was rich in flowers and trees. Every spring and summer, the mountain villages on both sides of the Ci River have water and households. There are flowers, the flowers are like brocade and scattered, and they are reflected in the Ci River, forming a beautiful landscape picture."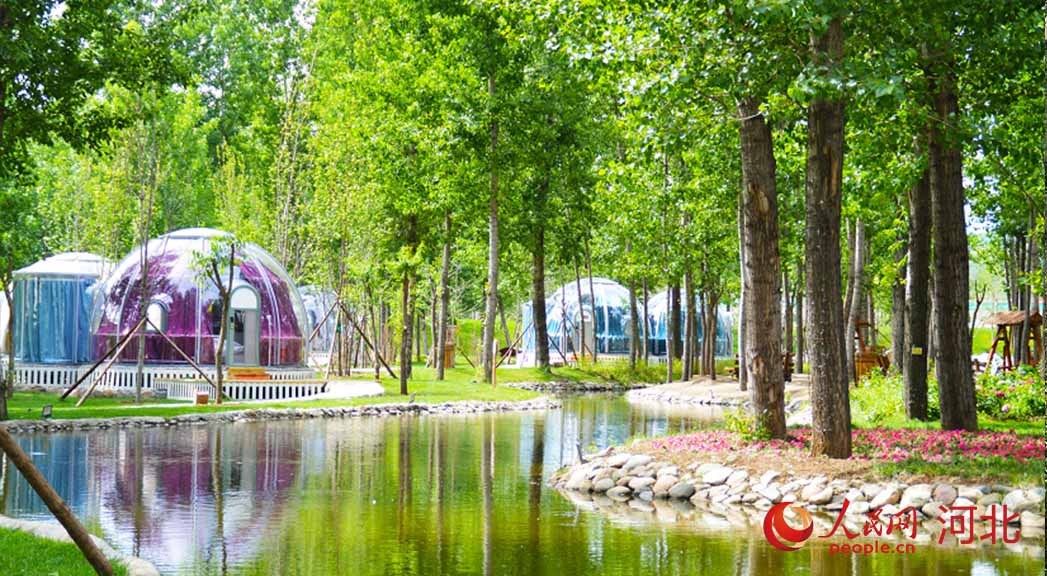 Star Tent. People's Daily Online Photo by Zhou Bo
Huaxi Valley Shuqiao Tourist Area is hidden in the quiet and beautiful natural landscape, complementing the natural landscapes such as Wuyue Village, Manshan Huaxi Valley, Shuiquanxi, etc. It is a rural tourist resort integrating ecological scenery and modern leisure.
Ms. Wang, who lives in the urban area of ​​Shijiazhuang, is usually busy with work and rarely has the opportunity to get close to nature. This time, she took advantage of her annual leave to come to Huaxigu Shuqiao Tourist Area with her friends and spent an unforgettable night in a lawn tent. . "I especially like summer nights. I can smell the fragrance of grass and flowers in the tent, and I can see the stars at night." Ms. Wang said that camping has calmed their hearts, and they have found a place in the countryside when they were children. The long-lost life is quiet, and you can feel the healing and beauty of nature.