Recently, professional escort clinics are quietly emerging in Nanning.
In addition to accompanying patients to seek medical treatment,
also provide consultations, help with medicines,
Get reports and other services.
A reporter from the South China Morning Post found that
professional escort clinics have brought convenience to some special groups such as the elderly and patients from other places
.
But there is no industry standard yet.
1
A 22-year-old girl earns more than 200 yuan for half a day by accompanying her doctor
Xiao Zeng is a doctor 22 year old girl. In March of this year, after graduating less than a year ago, she had a new identity – a medical escort.
At about 9 am on April 13, the reporter followed her to a hospital in Nanning to experience her escort work.
"The client needs to make an appointment for an operation, but it is not easy to come to Nanning, so he entrusted me to issue a hospital registration certificate." Xiao Zeng said that after the procedures are completed, the patient only needs to wait for the hospital to notify Re-hospitalization can save time and economic costs.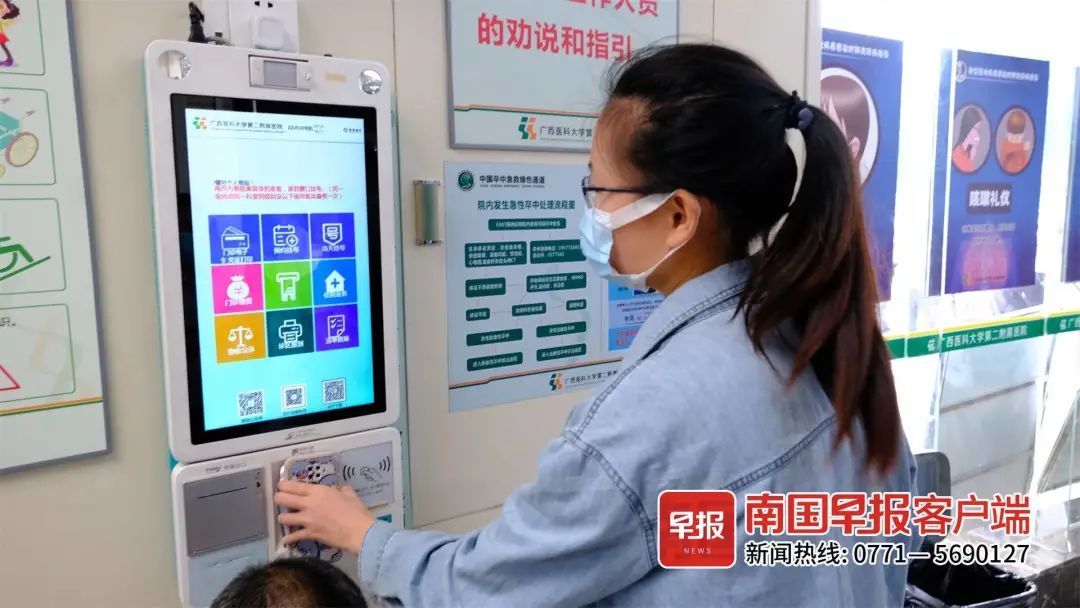 According to the registration information provided by the customer, Xiao Zeng came to the Otolaryngology Department on the third floor of the outpatient building, on the self-service machine. Sign in and wait for a call to see a doctor.
▲Xiao Zeng signed in on the hospital self-service machine according to the registration information provided by the customer. Photo by Yin Shibin, a trainee reporter of the South China Morning Post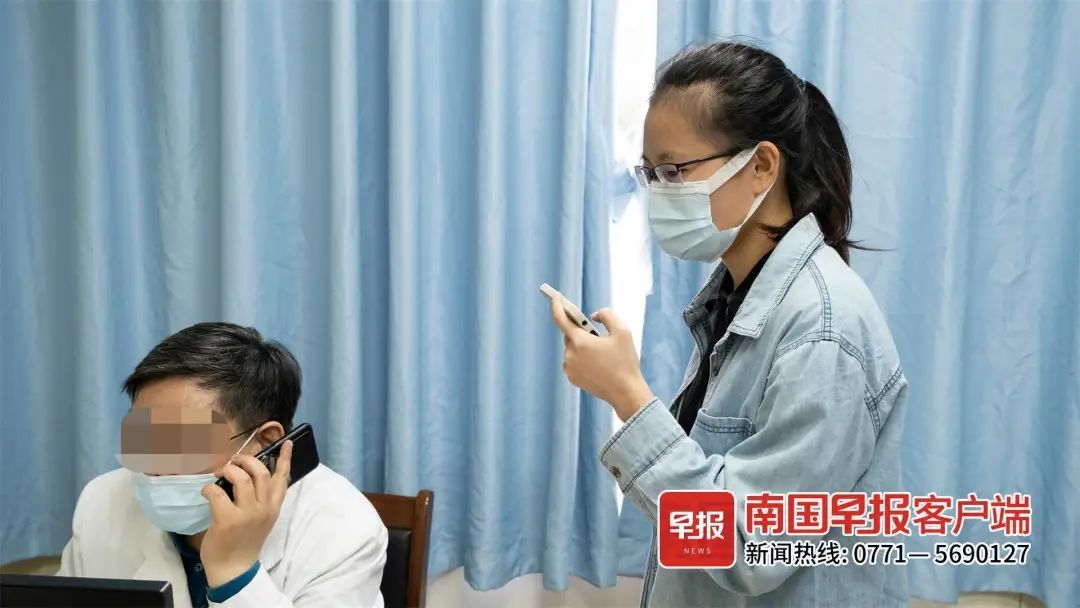 After entering the consultation room, she expressed her intention to come, and when the doctor asked about the patient's condition When the customer's phone number was dialed, the two parties had a direct conversation. After confirming the patient's condition, the doctor quickly issued a certificate.
After the matter was dealt with, Xiao Zeng hurried to another hospital to help the returning customers get medicines and mail them. That morning, Xiao Zeng finished these two jobs and earned 256 yuan in income.
▲Xiao Zeng recorded every step in the service and sent the progress to the customer in time. Photo by Yin Shibin, a trainee reporter of the South China Morning Post
2
Customers are mostly the elderly and special groups with great needs
Xiao Zeng said that her team's current service coverage covers all the tertiary hospitals in Nanning City, and the services provided include queuing for numbers, escorting doctors, queuing for medicines, and taking and delivering reports, etc.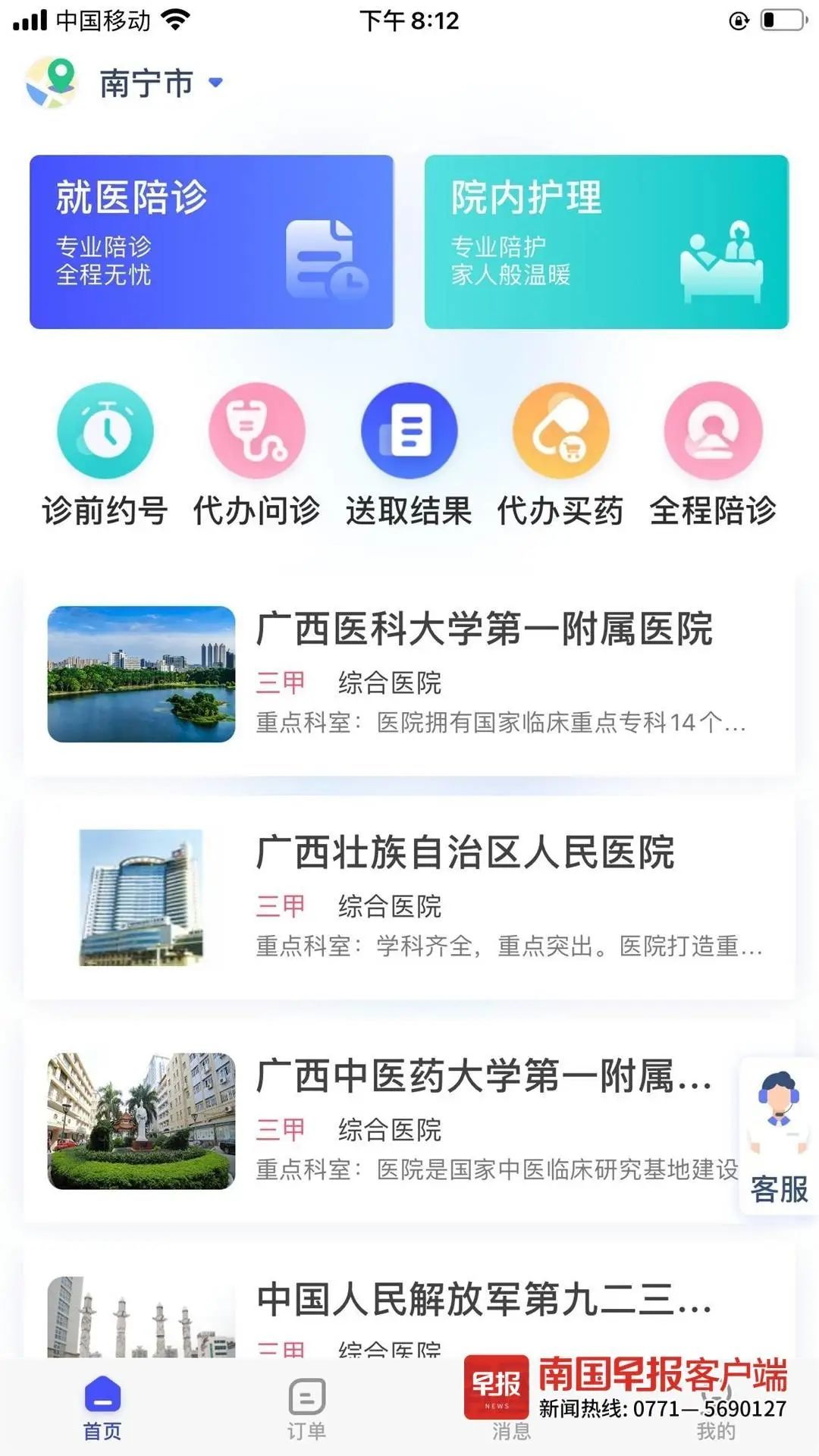 ▲A screenshot of the escort service page of an app.
"The target groups of accompany clinics are mainly the elderly, disabled, pregnant women, patients from other places and other special groups." Xiao Zeng believes that with the intensification of social aging, empty space There are more and more elderly people in the nest, and the demand for accompanying consultation will increase accordingly.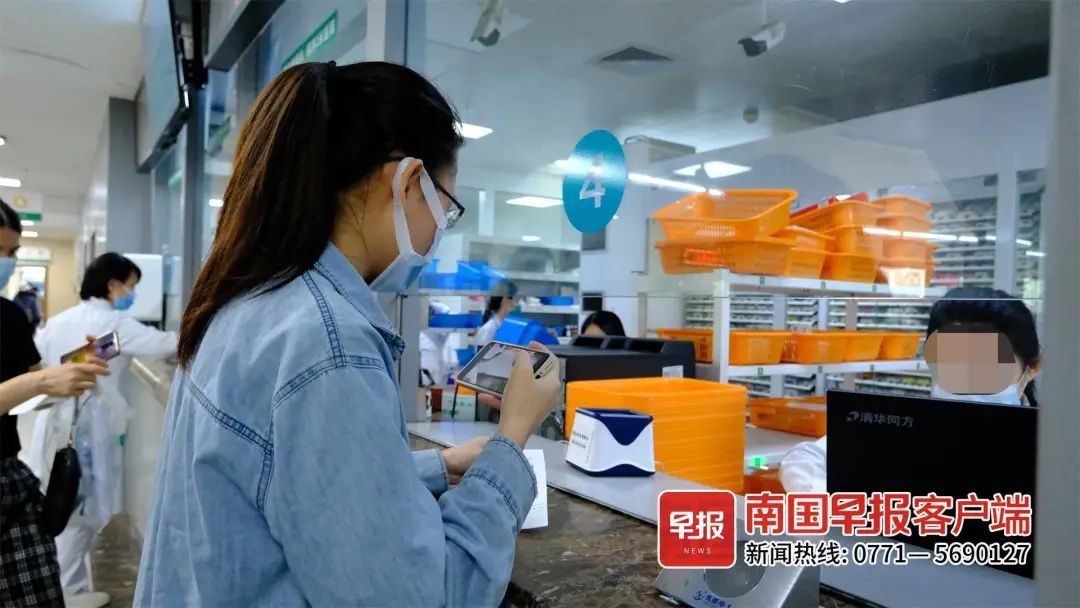 In March of this year, she and two classmates began to accompany clinics full-time. Although they can't make ends meet, she said that she will continue. fumble.
"In addition to the elderly, another major group of needs at this stage are patients from other places, and there are also some young people who seek medical treatment alone." Xiao Zeng said that she once accompanied a woman in her 30s. "During the operation, her husband was not by her side. If there was no one to accompany her, the pain would be unimaginable."
▲Xiao Zeng is already very familiar with the hospital's treatment process. Photo by Yin Shibin, a trainee reporter of the South China Morning Post
Ms. Lv, who is in her early 30s, claims to be working in the hospital and is currently working part-time as an escort. "The hospital is large and there are many departments, and many people are not familiar with the medical treatment process. It saves time and effort to be accompanied by people who are familiar with the way." She said that most of her clients are the elderly.
3
Many industry development of private order recipients needs to be regulated
Reporters search online It was found that there are many apps and WeChat mini-programs marked with "accompanying clinicians" across the country, but only a handful of them provide services to Nanning, and the relevant customer service providers all claim that their clinic escorts have medical backgrounds.
A large number of personal escort services have also emerged on some large online platforms.
The reporter learned that at present, Nanning's escort service charges 100~200 yuan for half a day, and 200~300 yuan for a full day.
A certain App is billed per visit, 299 yuan per visit for the whole process, and 588 yuan per visit for the exclusive VIP escort service for pick-up and advance appointment services.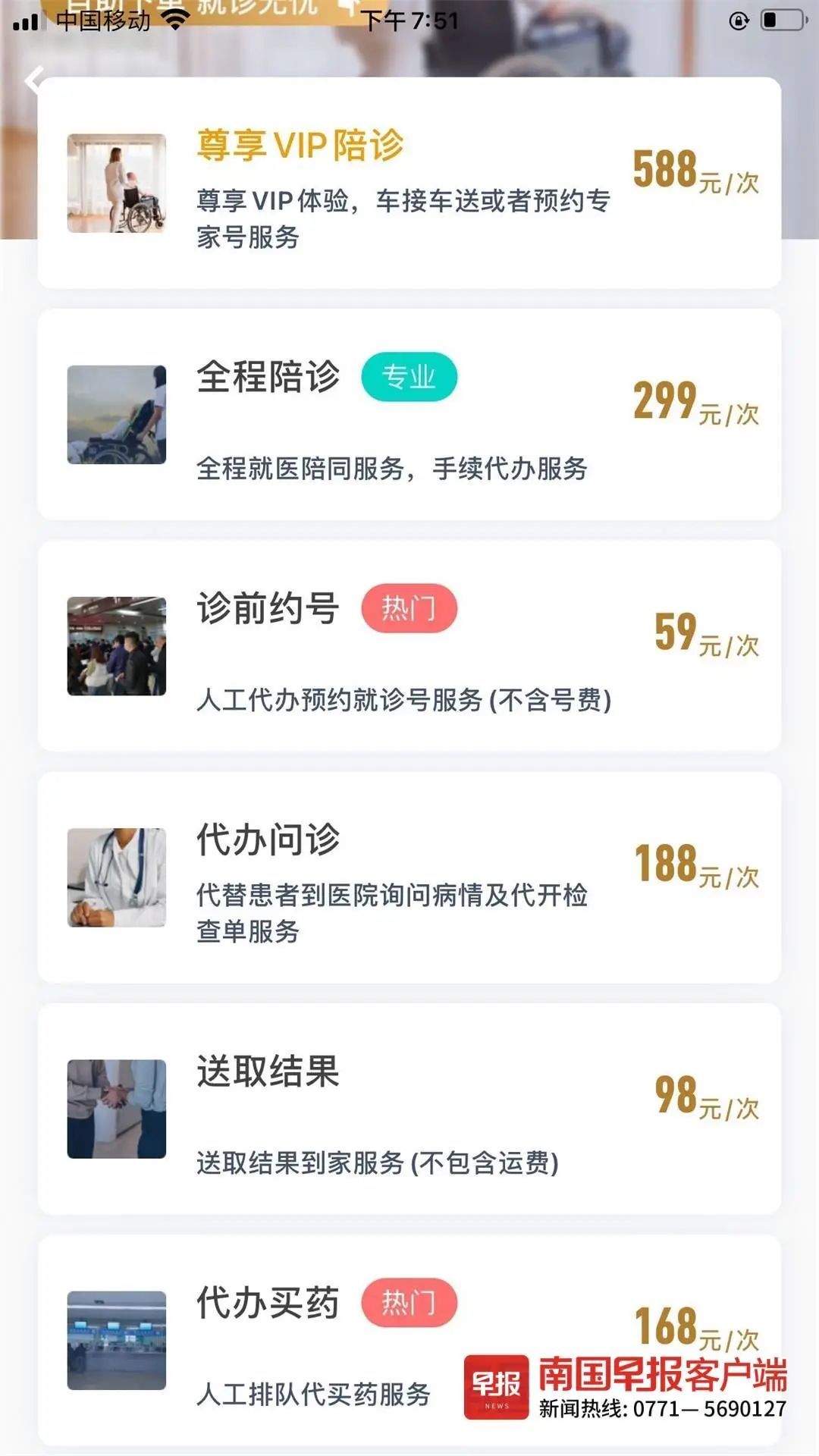 ▲Services and charges provided by an accompanying clinic app.
Since there is no system norm in the industry, employees are mixed, and charging standards are different, many people in the interview expressed concern.
"What should I do if I sneak into a 'scalper' or a medical trustee?"
"Who will bear the responsibility for the patient's accident during the escort process?"
" How to protect rights in case of disputes?"
"Is there a unified charging standard?"
"Some people are not of high quality, what should I do if the privacy of patients is leaked?"
"Our service starts when the customer has registered. If some special patients do not understand registration, they can provide guidance, but we do not provide diagnosis and treatment advice." Ms. Lu said that she will sign a waiver agreement and a non-disclosure agreement with the customer, Alleviate some of the customer's concerns.
The reporter found in the interview that Most of the escort clinics at present do not include registration service. Even if the exclusive VIP escort clinic launched by the above-mentioned App claims to help make appointments in advance, when the reporter consulted as a customer, the other party clearly stated: "There is no green channel (that is, it is impossible to determine when the desired appointment can be made). Expert number)."
The expert said that the relevant departments may considerAccompanying clinics is included in the new occupation directory, and relevant standards and systems are formulated, which not only benefits patients but also broadens employment channels.
Some people say, If loneliness is divided into ten,
going alone can be classified as eight.
Would you pay a stranger
to accompany you or a loved one to the hospital?
Source: Nanning Morning Post