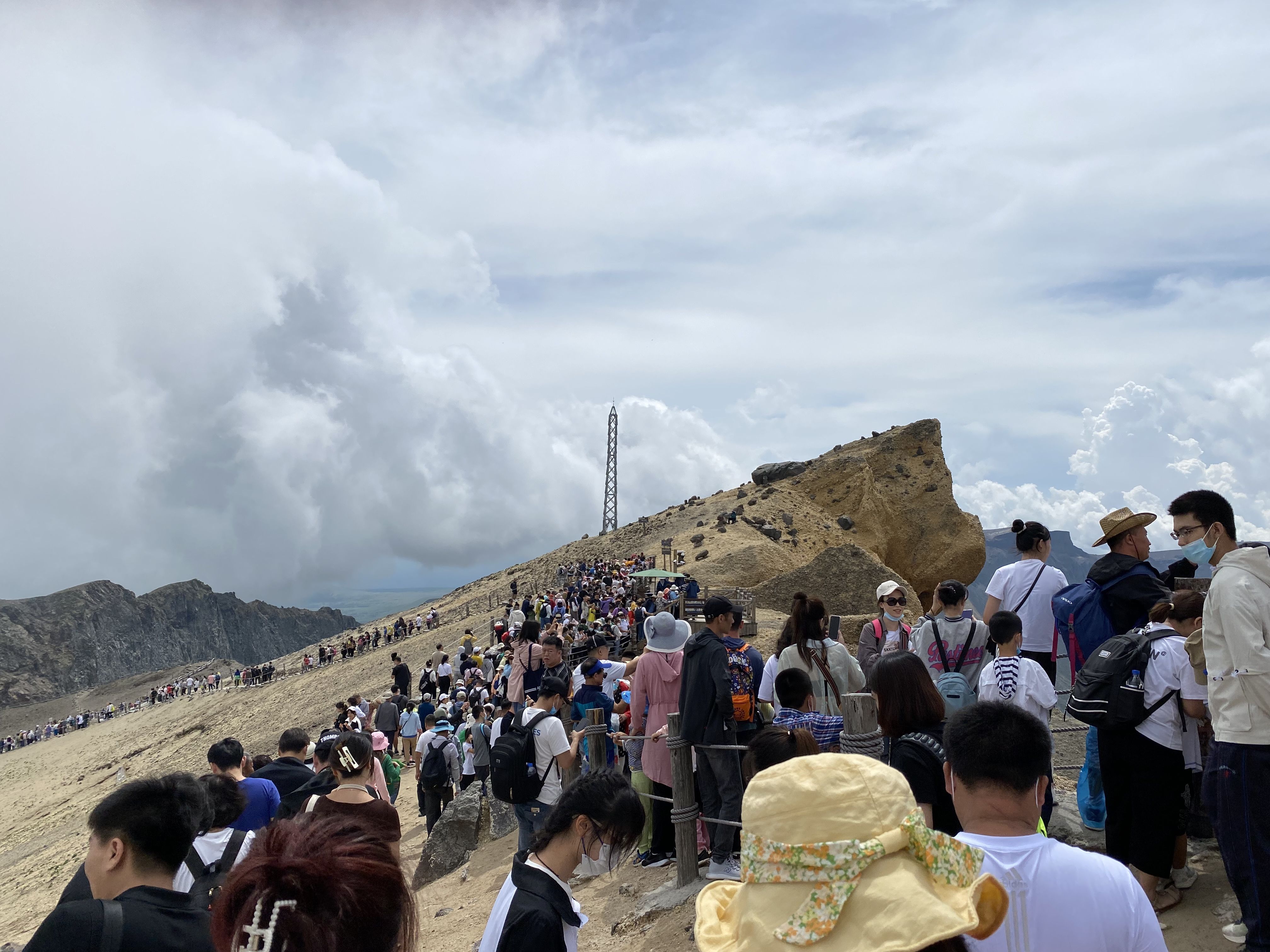 August 3, the Changbai Mountain Scenic Area was full of tourists. Photo by Xinhua News Agency reporter Wang Xiaolin
Xinhua News Agency, Changchun, August 5 (Reporter Wang Xiaolin) With the advent of the summer tourist season, Changbai Mountain Scenic Spot in Jilin Province took advantage of the opening of the Baidun high-speed railway to enrich personalized products , weaving a global tourism network to promote tourism recovery, and the number of people entering the scenic spot in July has recovered to about 80% of the same period in 2021.
Baidun High-speed Railway is located in Yanbian Korean Autonomous Prefecture, Jilin Province. It starts from Changbaishan Station in Erdaobaihe Town in the south and ends in Dunhua City in the north. After opening in December 2021, it will further improve the high-speed railway network in the Northeast. structure, so that Changbai Mountain Scenic Area is connected to the national high-speed rail network.
At present, Changbai Mountain Scenic Spot is in the first peak tourist season after being included in the national high-speed rail network. Hu Baofeng, director of the Marketing Department of Changbai Mountain Global Tourism Development Co., Ltd. in Jilin Province, introduced that after the opening of the high-speed rail, self-guided tours based on family tours and parent-child tours have become more and more common. Customized travel service system.
According to reports, in addition to the traditional Tianchi and other scenic spots, Changbai Mountain also provides experiential tourism products such as folk experience, recuperation, and parent-child vacation. In addition, special tourism products such as sunrise and sunset viewing, starry sky viewing, bicycle riding, forest crossing, and wedding photography are also constantly enriched, extending the tourist time.
On August 2, the whole area of ​​Changbai Mountain received 49,000 tourists, of which the main scenic spot of Changbai Mountain received 22,000 tourists.
Hu Baofeng said that Changbai Mountain is building new mammoth theme parks, volcano site parks, etc., integrating various mountain forest tourism resources in the region, weaving a global tourism network of Changbai Mountain, increasing the number of tourists' stay days, and promoting tourism consumption.