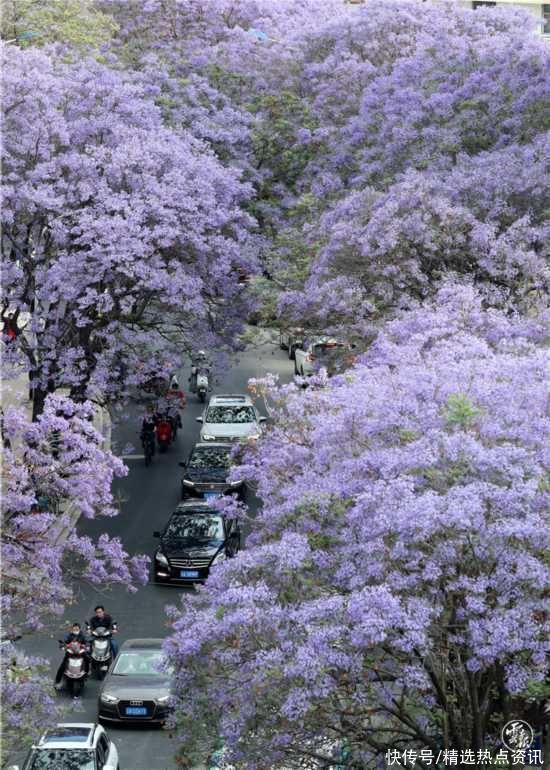 Each year in early summer, the jacarandas enter the blooming period, painting Kunming with a romantic blue-purple. The blue-purple flowers falling in the wind connect the sky and the earth. The tranquil and comfortable smoke clouds, every scene is beautiful as a wallpaper.
The jacaranda is also known as the mimosa-leaf jacaranda, and because it blooms like a blue mist from a distance, it is often called the "blue mist tree". Among the hundreds of flowers, blue-purple flowers are rare, especially the species of trees with blue-purple blooms are rarer, so Jacaranda has become a rare and rare woody flower, which is very popular among people. Jacaranda is one of the most beautiful flowers on the streets of Kunming. The purple cone-shaped inflorescence with pinnately compound leaves looks romantic. Including Kunming, the jacarandas in China were all introduced from Algeria in 1984 to 9 plants in the Kunming Institute of Botany, and the jacarandas that have been living in Kunming for 37 years have long since become Kunming. a molecule of .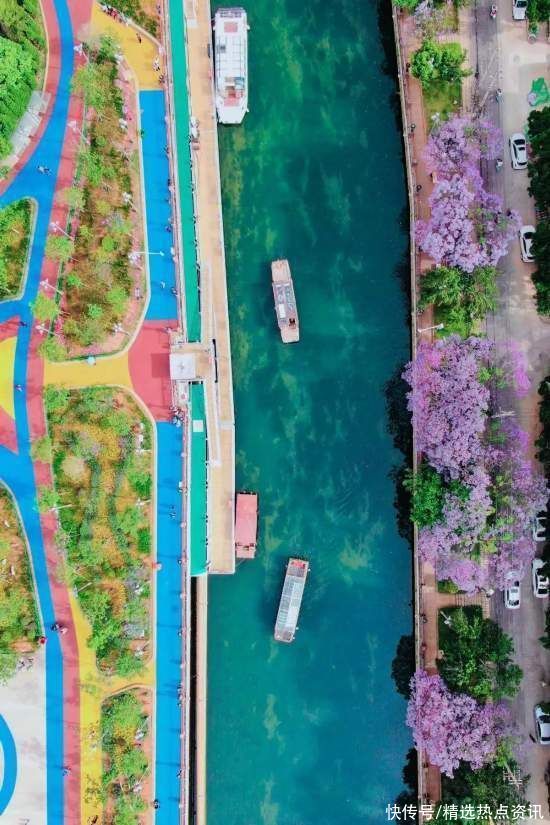 The most distinctive Jacaranda landscape road in Kunming is Jiaochang Middle Road, Wuhua District A section of about 2 kilometers on both sides of the road, every time when the flowers are in full bloom, the middle road of Jiaochang is surrounded by a rich and warm blue and purple ocean, which is very beautiful, and many tourists come to check in here.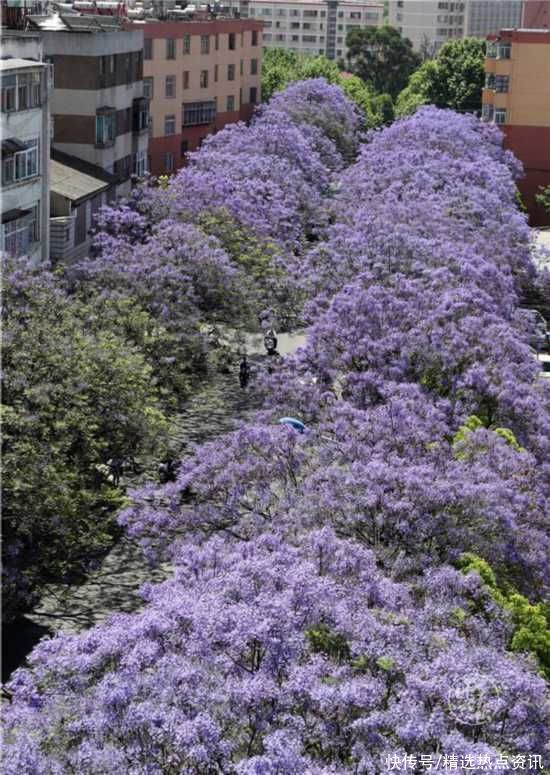 In recent years, Kunming has used flowers as a medium to combine beautiful scenery with cultural tourism, cultural creativity and culture, adding charm and vitality to the Spring City Flower Capital. Kunming City has included Jacaranda Avenue into the boutique tourist routes for recommendation. Focusing on the task of building "the core quality area of ​​China's Spring City", it is committed to building Jacaranda Avenue into a cultural tourism block, with the annual Jacaranda Cultural Festival. Invite the general public and tourists to participate through online and offline interaction, so as to realize the realization of national flower photography and flower viewing, and national healthy leisure play, so as to satisfy the public's sense of cultural participation and gain.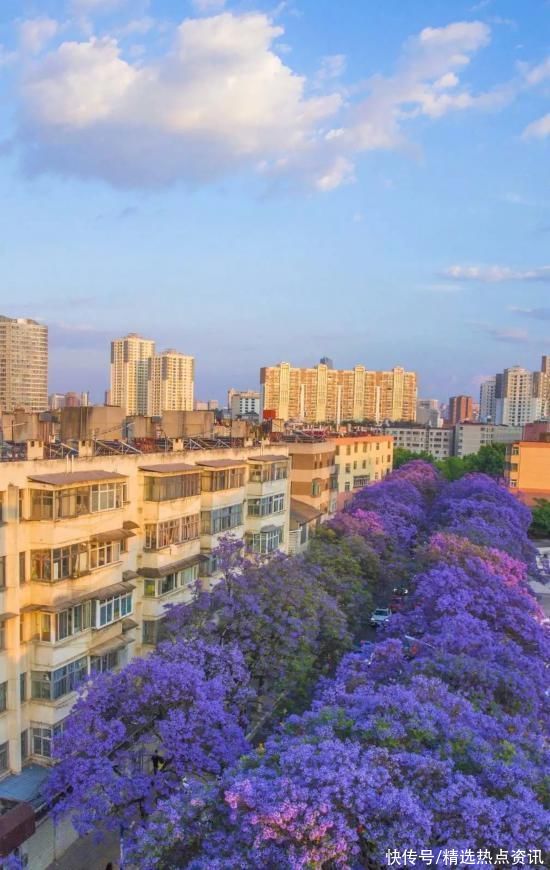 Kunming, a city favored by flowers, the blooming of jacaranda has sent a blue-purple love letter to the world. Walk into Kunming and meet Jacaranda!