The "Ice Cube", which once undertook the curling competition during the Beijing Winter Olympics, is now open to the public. The ice sports center is under trial operation and will officially open for business on the 8th of this month.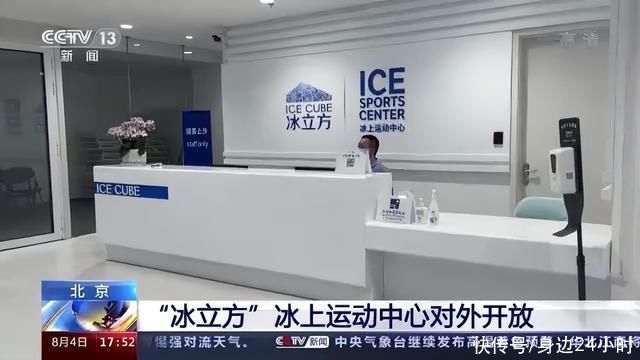 Since July this year, the National Aquatics Center has gradually resumed the water parks. The sports center will also officially open for business on August 8. The Ice Sports Center is located on the ground floor of the South Square of the National Aquatics Center. There is a standard ice rink of 1,830 square meters and a curling rink with four standard tracks currently under preparation. The overall operating area will reach 8,000 square meters. .
Visitor Wei Xiaolei: I originally wanted to bring my children to play, but then I couldn't help but want to come in. I felt cool and fun, and I felt The facilities are very advanced and professional.
The National Aquatics Center has undertaken swimming, diving, synchronized swimming and other competitions in the 2008 Beijing Summer Olympics. Since January 2008 Since its official completion, it has been affectionately known as the "Water Cube". Later, after renovation and upgrading, it undertook the curling event of the Beijing Winter Olympics as the "Ice Cube", becoming the only double Olympic venue in the world that can run both water sports and ice sports at the same time.
Visitors who want to come to the Ice Sports Center can book tickets through the official WeChat account of "Water Cube". It is understood that the ice rink is currently open to individual tourists first, and training services such as skating and curling for children or adults will be gradually added in the later stage.
Source: CCTV News Client
[Source :Jilin Daily]
Disclaimer: This article is reproduced for the purpose of conveying more information. If the source is incorrectly marked or infringes your legal rights, please contact the author with the ownership certificate, we will correct or delete it in time, thank you. Email address: [email protected]