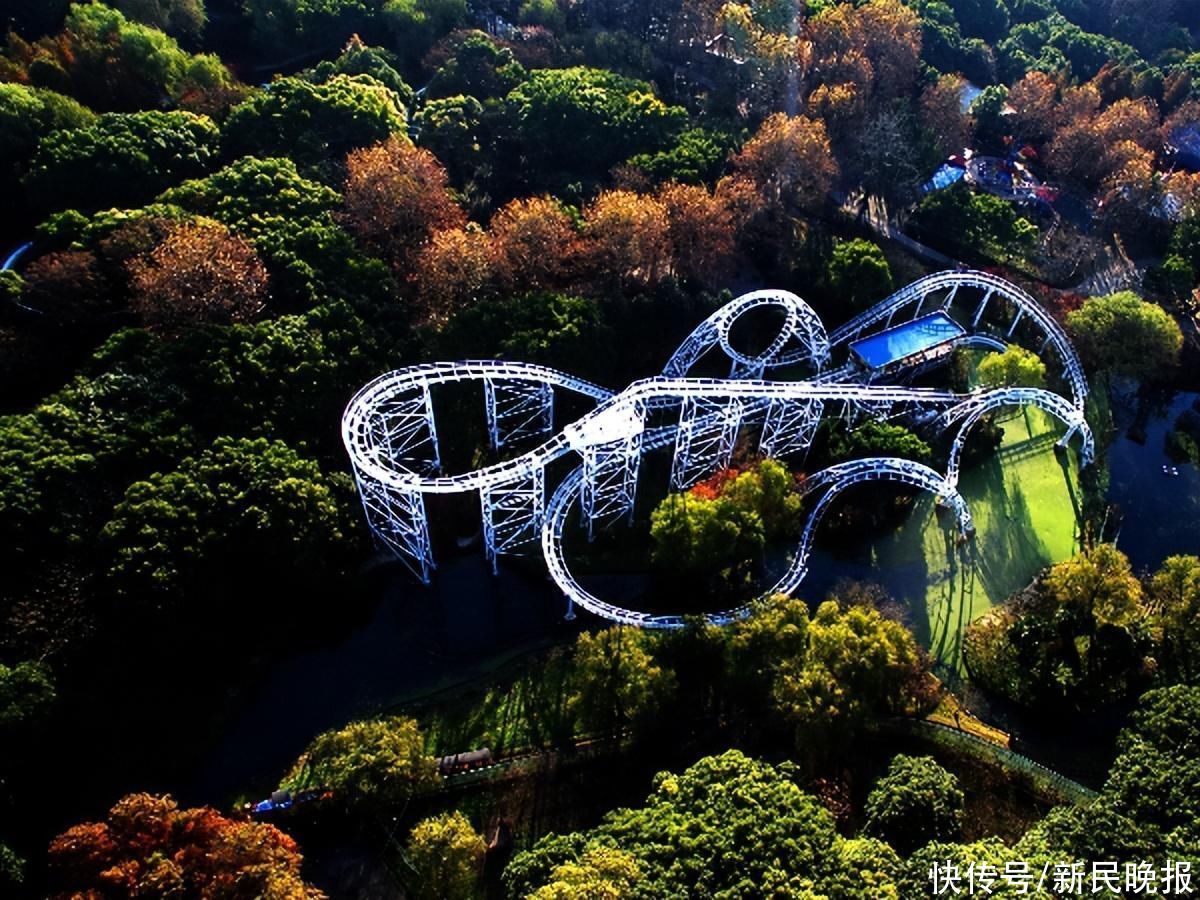 Caption: A bird's-eye view of the current situation, provided by the interviewee (below)< /p>
Xinmin Evening News (Reporter Jin Minyi) The roller coaster was once one of the most popular amusement rides in Shanghai Gongqing Forest Park, but it was dismantled last year because the equipment has reached the end of life. The reporter learned from the garden that after the area has been redesigned and sorted out, it has become a check-in place for the combination of terrestrial aquatic plants that can "walk and enjoy flowers".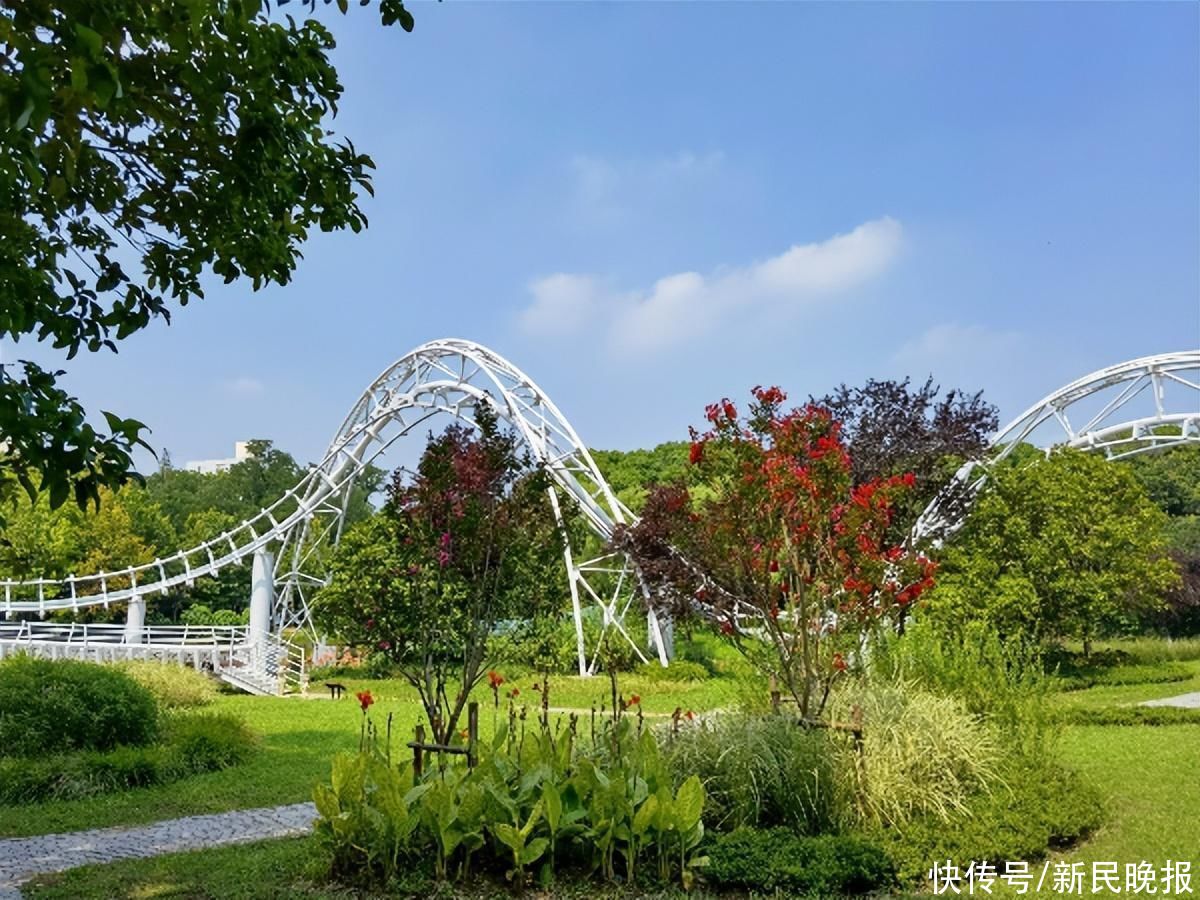 Data map: The roller coaster was once the most popular in Gongqing Forest Park One of the rides
walking into it, visitors will find that a part of the roller coaster skeleton is still preserved here, which is also the "feeling" deliberately left by the park. After partial re-rust removal, passivation and painting, the retained skeleton is completely new. The original roller coaster's fast-turning track has been cleverly conceived and combined with heavy bamboo and wood materials, and has been transformed into a U-shaped trestle bridge, where visitors can view the scenery from multiple angles. The foundation of the roller coaster in the water part has been beautified, with the shape of the planting bowl and the seal shape, adding a bit of poetry.
In the above-ground part, the original terrain has been reshaped and paved as a closed garden road. In terms of plants, most of them are perennial plants, combined with the original large trees in the plot, with the method of creating flower borders, with various summer flowering trees and shrubs, with more than 40 varieties. The submerged plants are mainly dwarf bitter grass, and the shore is matched with various emergent plants, including parasol, rush, barracuda, celandine, and scallion. The front, middle and back scenes are rich in layers. Looking at the U-shaped trestle in summer, the lotus flowers are slim, the water lilies are colorful, and all kinds of aquatic plants are scattered.