▎WuXi AppTec Content Team Editor
Pfizer and Myovant Sciences jointly announced that Myfembree (relugolix 40 mg, estradiol 1 mg, and norethisterone acetate 0.5 mg) has been approved by the U.S. FDA for use in Treatment of moderate to severe pain due to endometriosis in premenopausal women.
Endometriosis is a condition in which the tissue that coats the inside of the uterus grows outside the uterine cavity, which often results in menstrual cramps, fatigue, lower back and abdominal pain, heavy menstrual bleeding and even sex Pain and difficulty with behavior. Current treatment options for endometriosis-related pain include prescription and over-the-counter pain relievers in combination with oral contraceptives, progestins, danazol, and surgery. About 190 million women worldwide have symptoms of endometriosis, many of whom have no pain relief with existing treatment options.
Myfembree is FDA-approved as a once-daily oral treatment to control moderate to severe pain caused by endometriosis for up to 24 months. The drug is also approved in the United States for the treatment of heavy menstrual bleeding due to uterine fibroids.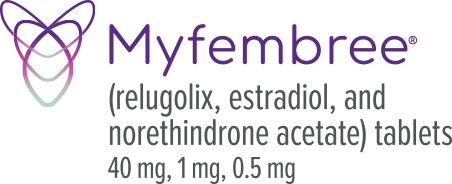 This approval is based on 1-year data from the SPIRIT Phase 3 clinical trial, which includes two 24-week multicenter trials (SPIRIT 1 and SPIRIT 2) with more than 1,200 One female patient with endometriosis-related pain was enrolled. Also included is the first 28-week open-label extension trial to examine the long-term results of the drug product. Overall, these trial results showed that Myfembree reduced menstrual and non-menstrual pelvic pain and resulted in an average of less than 1% BMD loss compared to baseline after 1 year of treatment.
SPIRIT 1 and SPIRIT 2 both met their co-primary endpoints of 75% of women in the Myfembree arm achieving clinically acceptable outcomes at Week 24 in both trials. Meaningful reduction in menstrual pain compared to 27%, 30% of placebo patients in both trials (p
in both trials)
Participants in the open-label extension trial included those eligible patients who completed SPIRIT 1 and SPIRIT 2 with data showing mean BMD loss of less than 1% after 1 year of treatment At baseline values, 19.7% of patients had more than 3% BMD loss. Therefore, annual bone mineral density testing is recommended for patients receiving treatment.
"This approval is an important milestone that reflects Pfizer and Myovant's commitment to addressing unmet needs in women's healthcare," said Dr. James Rusnak, Chief Development Officer, Internal Medicine and Hospitals, Pfizer "We look forward to Myfembree as a treatment option for women with endometriosis, helping them manage this complex disease."