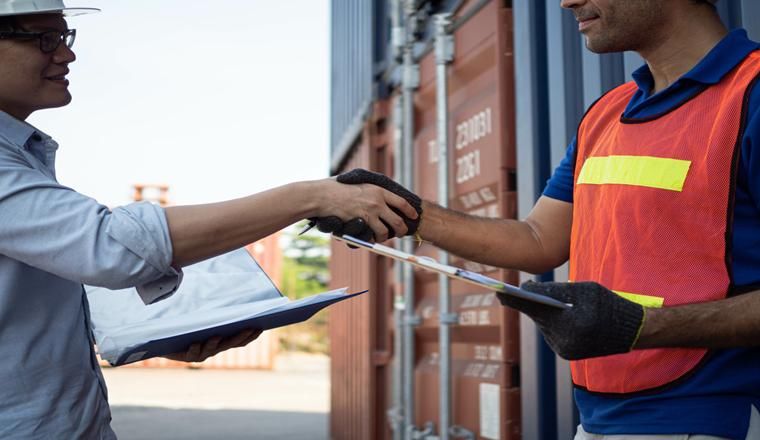 (Image source: Figureworm Creative)
Recently, the General Administration of Customs of China released the RCEP In half a year's "transcript", my country's export enterprises enjoyed tariff concessions from importing countries reaching 710 million yuan. The benefits of RCEP's policy should not be underestimated, and many sellers also saw the huge potential of the Southeast Asian market. The promotion of RCEP, the demographic dividend and the development of the Internet have made e-commerce in Southeast Asia continue to heat up, becoming one of the new gold nuggets of cross-border e-commerce this year.
Opportunities and challenges coexist. While actively deploying the Nuggets in Southeast Asia, sellers also face various obstacles. This includes the key link of logistics.
There are 11 countries in Southeast Asia, including archipelago countries and landlocked countries. There are many differences. Sellers need to be extra careful to avoid deductions.
The following is a list of some customs clearance requirements for Southeast Asian countries. Click to register now2022 China (Xiamen) International Cross-border E-commerce Exhibition and Xiamen Free Trade Cross-border E-commerce Expo · CCEE Xiamen Station.
Philippines
①Customs clearance documents (including English invoices for food, medicinal materials and insecticides) are required agent), commercial invoice, disinfection certificate (for fruits and vegetables, seeds and other plant materials), certificate of origin, inspection certificate (for live animals, livestock), certificate of origin (for ether-containing oils and flavors) vegetarian products).
②The value must be declared correctly, and commercial invoices must be provided with the goods. All duty-free goods weighing 20kg and above must provide proof of value.
Singapore
①Be aware that it is illegal to ship prohibited items and their accessories.
②Customs clearance documents including the original original invoice, inspection certificate, certificate of origin, and health quarantine certificate of all goods are required.
Indonesia
Customs clearance documents including commercial invoice, certificate of origin, shipping Bill of lading, phytosanitary inspection and verification, veterinary certificate, inspection certificate, health certificate, foreign-related notarial certificate.
Vietnam
①It is necessary to first confirm whether the item is in compliance with Vietnam customs import, such as Vietnam prohibits Or restrict the import of graphite products, cosmetics, plant products, etc.
②Before delivery, it is necessary to confirm that the consignee in Vietnam has registered with Vietnam Customs, otherwise the goods will not be cleared due to unregistered boarding after arriving in Vietnam. In addition, Vietnam Customs has stricter declaration requirements for goods. The goods must be listed clearly one by one. It is best to indicate the quantity and product name on the outer box of each goods.
Laos
①Laos prohibits the import of old-fashioned electric stoves.
②The materials involved in customs declaration include the need to prepare customs declaration documents, contracts, invoices, packing lists, waybills, fill in the handwritten draft customs declaration forms, print the customs declaration review forms, and send them to the electronic port Customs documents, etc.
Malaysia
Customs clearance documents need to provide commercial invoice, certificate of origin, ocean bill of lading , Sanitary and Quarantine Certificates for Plants and Seeds. Certain foods need to be accompanied by a certificate from an officially recognized commodity inspection or quality inspection agency that is fit for consumption.
Cambodia
①Cambodia also prohibits the shipment of contraband and its accessories.
②A commercial invoice and a detailed packing list should be provided during the formal customs clearance.
Thailand
①Personal massager, set-top box and five-person plane and pornography It is an embargoed product.
②The shipping invoice must accurately declare the value of the shipped goods, and may be required to provide proof of value during customs clearance.
Myanmar
①Contraband and accessories are prohibited from being shipped.
②Customs clearance documents require commercial invoice, certificate of origin, ocean bill of lading, customs clearance certificate for live livestock.
Brunei
The Brunei Public Health (Food) Regulations stipulate that all food, regardless of Imported products or local products must be safe and reliable, with good quality, and meet the requirements of Islamic halal food, especially the import of meat is subject to strict halal inspection. For certain animal and plant products, such as beef and poultry, a health and quarantine certificate is required.
East Timor
East Timor has strict customs clearance. To fill in very detailed item name, item-related information.
The above are some of the customs clearance requirements for countries in Southeast Asia. The customs of various countries have different import requirements, and customs policies will be adjusted from time to time, so sellers need to pay more attention to cutting-edge information.