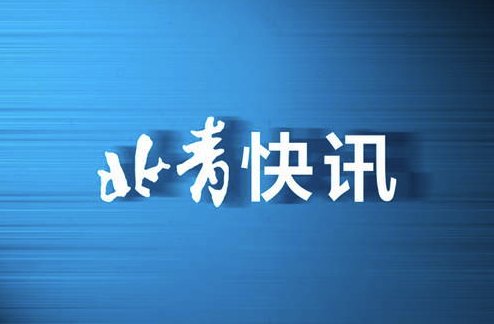 The Beijing Municipal Bureau of Culture and Tourism issued a travel reminder for self-driving tours. At present, during the flood season, summer vacation and peak tourist season, citizens have a strong willingness to travel, and the mobility of people is high. The overseas epidemic continues to spread, and the domestic epidemic spreads in many places. The epidemic prevention and control in the capital cannot be slack, and it is still necessary to tighten the epidemic prevention and control. string.
Beijing Municipal Bureau of Culture and Tourism reminds the general public and tourists: strictly control the epidemic prevention of self-driving tours. Tourists should take personal protection seriously before traveling and during self-driving tours, consciously cooperate with temperature measurement, code scanning and verification, and check the negative nucleic acid certificate, and "wear masks, wash hands frequently, do not get together, and ventilate frequently" according to regulations, and be well prepared. Masks, hand sanitizers and other protective materials, and pay attention to personal health protection during travel and dining. To enter the scenic spot, you must make an appointment in advance, observe the requirements of off-peak tours, and maintain a safe social distance.
Abide by the entry and return policy. Learn about the latest epidemic prevention policies through authoritative channels and strictly abide by various epidemic prevention and control regulations. Our city has not yet resumed inter-provincial team travel and "air ticket + hotel" business. Tourists are not allowed to travel to medium and high-risk areas and counties (cities, districts, flags) where there are 1 or more local COVID-19 infections within 7 days. ). Those entering and returning to Beijing must carry a negative nucleic acid test certificate within 48 hours and the green code of "Beijing Health Treasure" to enter Beijing; 24 hours after arriving in Beijing, they must take a nucleic acid test within 72 hours, or carry out nucleic acid testing according to Beijing's epidemic prevention regulations. Minimize contact with others before the negative nucleic acid test result is released; do not have meals, gatherings, or go to crowded places within 7 days after arriving in Beijing.
Risk personnel entering and returning to Beijing take the initiative to report in a timely manner. Those who intersect with the officially announced case activity trajectory, those who enter and return to Beijing from risk areas, and those who have received calls from CDCs at all levels in other provinces to be notified as close contacts and other risk personnel, immediately take the initiative to report to the community, unit, hotel, etc., and cooperate well Centralized isolation, home isolation, store isolation, health monitoring, nucleic acid testing and other prevention and control measures, pay close attention to the health of yourself and your family, such as fever, dry cough, fatigue, sore throat, loss of smell (taste), diarrhea If symptoms occur, community staff should be notified immediately, and corresponding control measures should be taken in cooperation.
Text/Beijing Youth Daily reporter Zhao Tingting
Editor/Zhang Peng