The "China Youth Development Report" shows that about 30 million Chinese children and adolescents under the age of 17 suffer from various emotional disorders and behavioral problems. Among them, the common extroversion disorders of adolescents include hyperactivity and attention deficit disorder, oppositional defiant disorder, conduct disorder, etc., and introversion disorders include anxiety disorders, depression and so on.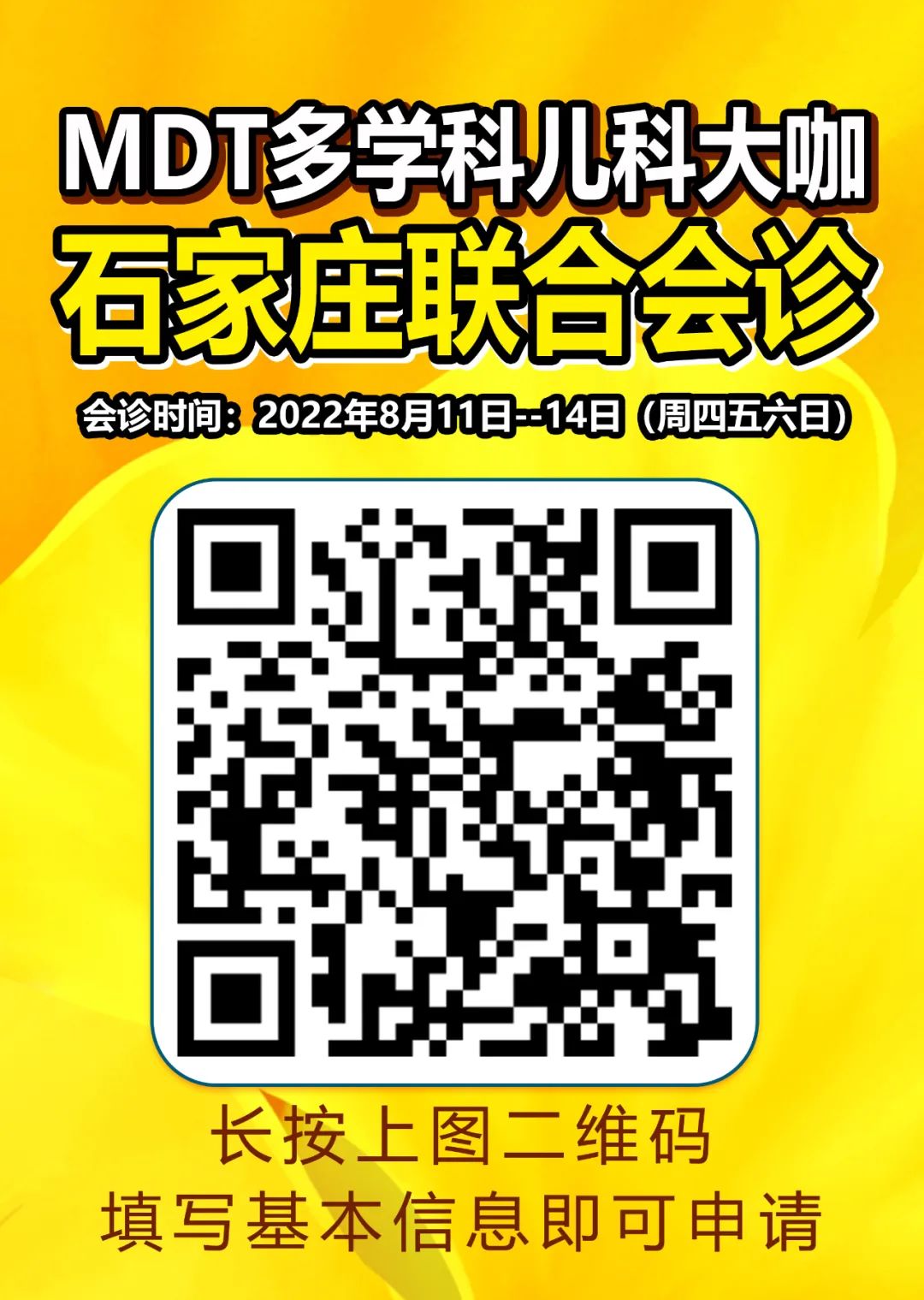 01
MDT Multidisciplinary Pediatric Professors' Joint Clinic
Every summer, children's physical and mental health is the focus of parents' attention, but single examination and evaluation, improper diagnosis and treatment, blind Training will make many children with difficult diseases suffer from repeated illnesses. When the child is misdiagnosed, it is easy to cause secondary harm to the child, not to mention the money spent. Through multidisciplinary joint consultation, misdiagnosis can be avoided, more comprehensive and detailed diagnosis results can be given, and more targeted diagnosis and treatment plans can be formulated according to the clear diagnosis.
This consultation will be led by two well-known pediatric professors, Lai Hong from Beijing China-Japan Friendship Hospital and Nie Yaling from Beijing Bayi Hospital, and President Zhang Yilong and Director Cai Xiping of Shijiazhuang Hong Kong University Women's and Children's Hospital. , Director Liu Jinliang and others formed the core consultation team. At that time, pediatric experts from Beijing and Hebei will gather together to diagnose the causes of tics, ADHD, autism, enuresis, epilepsy, language retardation, mental retardation, short stature and other children with more accurate and precise diagnosis. Analyze and diagnose the child's condition, and make reasonable intervention and treatment plans based on the diagnosis to help the child recover as soon as possible.
In the joint consultation, a high-level, high-quality, and efficient treatment model will be adopted to comprehensively evaluate the various examination indicators of the children, according to the condition of each child. , physique, formulate more accurate and personalized diagnosis and treatment plans for children, so that the long-standing disease can find a breakthrough in rehabilitation.


="0″ data-num="3″>02
MDT Multidisciplinary Clinic Benefit
Exemption:During the consultation activity, patients who are evaluated or treated in the consultation hospital will receive a consultation fee of 300 yuan from the consultation hospital, and the number of places is limited.
Specialized:Professional and standardized diagnosis and treatment for special cases that cannot be cured for a long time.
Limit: To ensure the duration and quality of consultation, the daily limit is 30, and patients with excess will no longer enjoy the joint service Consultation benefits.

03
Advantages of Pediatric Professors' Joint Consultation
Precise Diagnosis and Efficient Treatment< span>Pediatric joint consultation can make a quick diagnosis, jointly formulate a plan, grasp the opportunity of pediatric disease treatment, and achieve multiplier effect with half the effort. Comprehensive analysis to avoid blindnessThe consultation team has rich experience and strong alliances, which can accurately diagnose difficult pediatric diseases, formulate targeted treatment plans, and speed up the recovery process. No repeated diagnosis and treatment, saving costsJoint consultation can enjoy the purpose of multi-expert and multi-disciplinary joint diagnosis and treatment and solve various problems by registering an expert number once, thus reducing medical expenses in general. Complementary advantagesCombination of traditional Chinese and Western medicine technology, give full play to the advantages of Chinese and Western medicine, and form complementary advantages. Worry-free treatmentRegular return visits to provide special plans for the follow-up treatment of children.

04
Integration of medicine and education to help children grow up healthily
Shijiazhuang Hong Kong University Women's and Children's Hospital uses MDT multidisciplinary expert joint diagnosis and treatment and the international standard ICF three-level rehabilitation system, integrating medicine and education, mainly hospitals , a rehabilitation model involving family, school, and community participation. It is fully incorporated into the management of children's disease treatment and rehabilitation, and integrates medical diagnosis and treatment, accurate evaluation, rehabilitation training, special education, parent interviews and psychological counseling. .
DNA superconducting magnetic wave therapy is used in the treatment of epilepsy; brain-invigorating and anti-convulsive therapy is used in the treatment of tics; microbial regulation is used in the treatment of autism and language retardation. For the treatment of ADHD, use the DNA biological factor balance therapy; for the treatment of enuresis, use the control and shrinkage spring therapy; for the treatment of cerebral palsy and mental retardation, use the brain-refreshing therapy. Multidimensional comprehensive treatment promotes faster and better integration of patients into society.


Registration method 1
Due to the tightness of the consultation quota during the consultation period Parents can make an appointment in advance by calling or scanning the QR code online. This opportunity is very rare. Parents must seize the opportunity to let their children receive treatment as soon as possible and help their children recover as soon as possible!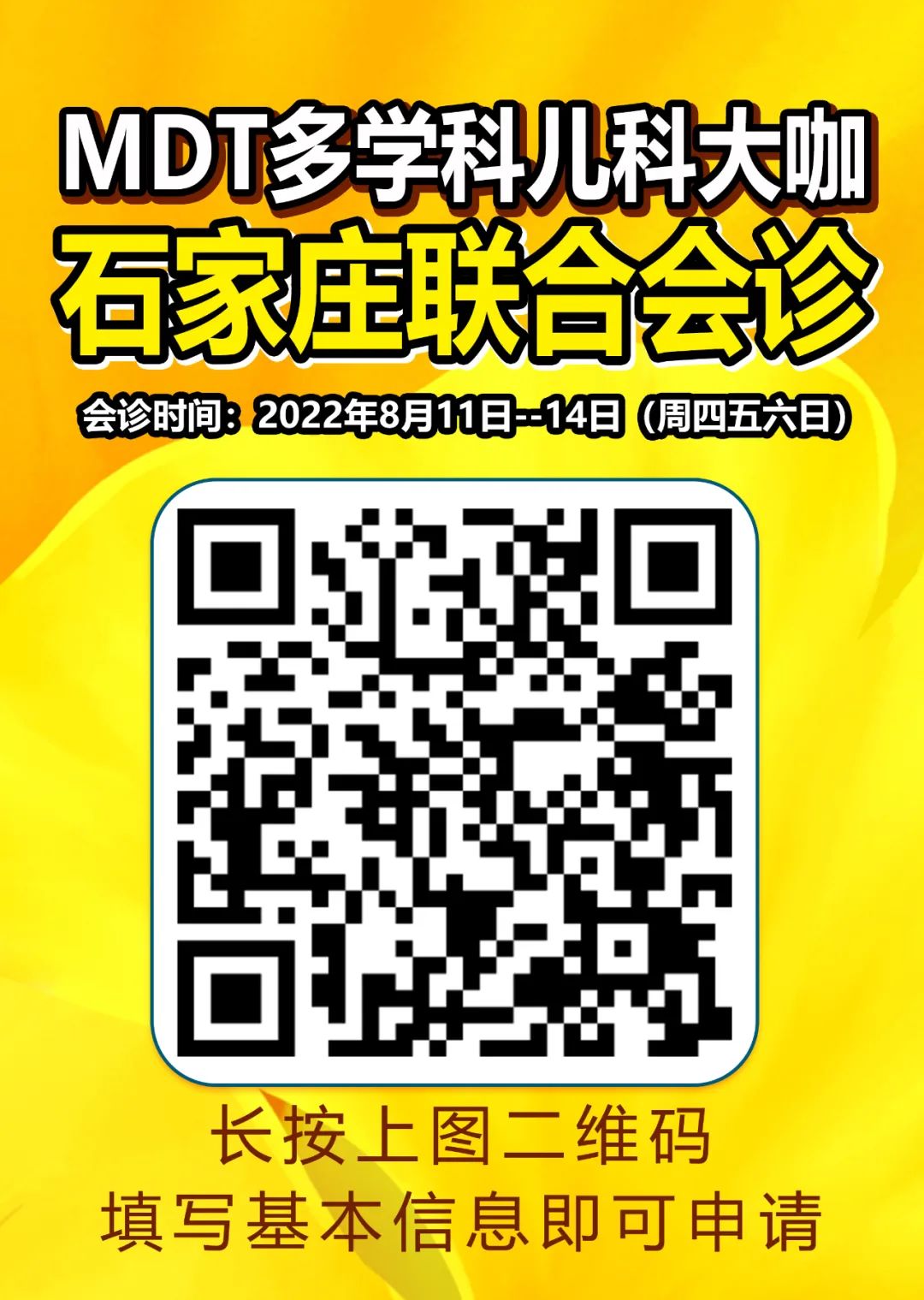 Registration method 2
If there is any violation or infringement, please contact us, We will deal with it in time p>