According to the Feichangzhun App, on August 7, all outbound flights at Sanya Phoenix Airport have been cancelled (including early cancellations).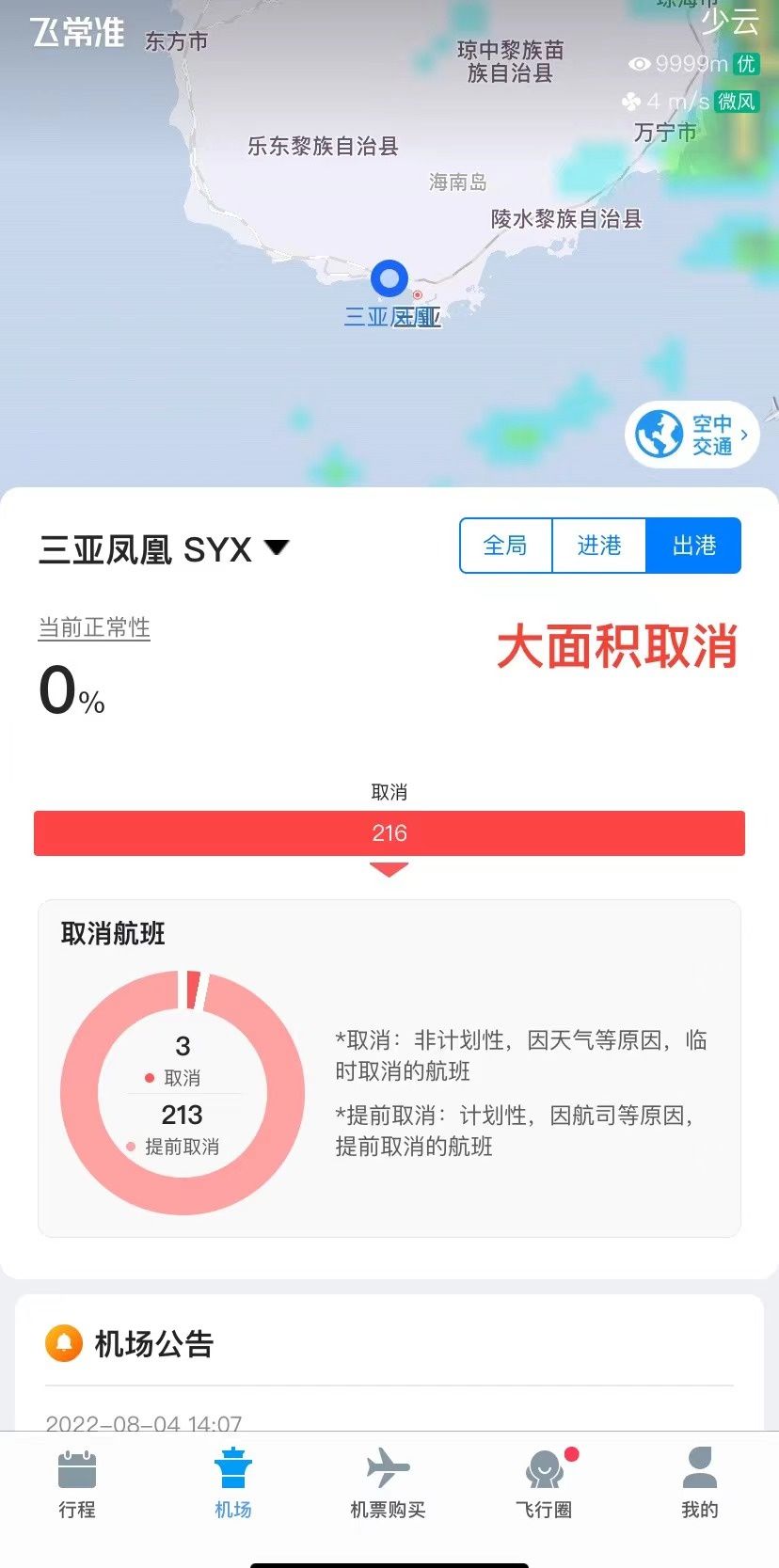 In the peak summer tourist season, the coastal city of Sanya has an epidemic. It is estimated that about 80,000 tourists are currently stranded in Sanya. Up to now, airlines such as Air China, China Eastern Airlines, China Southern Airlines, Hainan Airlines, Xiamen Airlines and Shenzhen Airlines have all released refund and correction measures for Sanya inbound and outbound flights. At present, the airline's policy for free refunds and changes starts at different times. Before refunding, passengers should pay attention to whether their tickets meet the scope of free refunds and changes.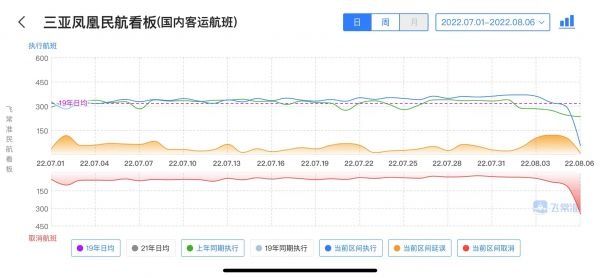 All travel platforms have also released plans for refunds and changes for Sanya-related travel products. For hotels, if you place an order on the Qunar platform before August 4 (excluding August 4), and the check-in order from August 4 to August 11, you can apply for free cancellation if you meet the hotel's epidemic policy. Please refer to hotel policy for details. Consumers can also call 95117 to contact customer service to apply for free cancellation.
According to CCTV news, on the afternoon of August 6, Sanya City, Hainan Province held a press conference to introduce the latest situation of epidemic prevention and control. At the meeting, it was introduced that Sanya has set up a special class for order cancellation, and the hotel is The stranded tourists are provided with half-price discounted renewal service, and the tourists can leave the island after completing the 7-day risk investigation and evaluation.
(Source: Beijing Daily Client)
[Editor: Yao Hao]
[Source: Beijing Daily]