Medical Community Evening News, don't miss every medical hotspot.
Academician Li Lanjuan:
COVID-19 will eventually return to Class B infectious disease management
A few days ago, Academician Li Lanjuan said in an interview with the "Physician Daily" that in view of the super transmission and initial strong pathogenicity of the new coronary pneumonia, my country has classified the new coronary pneumonia as a "Class B infection". Diseases, managed according to Category A".
There are only two Class A infectious diseases in my country: plague and cholera. There are more than 20 types of infectious diseases.
Academician Li Lanjuan believes that with the gradual implementation of prevention and control measures, the impact of the new coronavirus on people's lives will definitely become smaller and smaller, and will return to the management of Class B infectious diseases at an appropriate time. (The Physician)
Zhong Nanshan: There is currently no drug
Proven to prevent COVID-19
Academician Zhong Nanshan of the Chinese Academy of Engineering said at a meeting in Guangzhou on August 20 that so far, no drug has been proven to have a preventive effect on new coronary pneumonia. There are already prospective studies of some drugs, and he hopes to see results. (China News)
Multiple temporary static management
According to the Pingyao government website, since 0:00 am on August 20, the entire county of Pingyao County, Shanxi Province has implemented temporary global static management. The time is tentatively set for 3 days (0:00 on August 20 – 24:00 on August 22), and then adjusted in time according to the epidemic situation.
In addition, since 8:00 on August 20, Xinjiang Korla City (the whole city) and Urumqi City (6 key urban areas) have extended temporary static management measures, and the time is tentatively set for 3 days.
From 12:00 on August 20th, temporary control measures have been implemented in Nanzhang County, Xiangyang, Hubei, and the duration is unknown. (Interface News, China News Network)
Poor performance due to COVID-19
Many cadres in Nada Town, Danzhou, Hainan were held accountable
On August 20, the Propaganda Department of Hainan's Danzhou Municipal Party Committee released news that many cadres in Nada Town, Danzhou, Hainan were held accountable for their ineffective performance in the new crown epidemic prevention work. (CCTV News)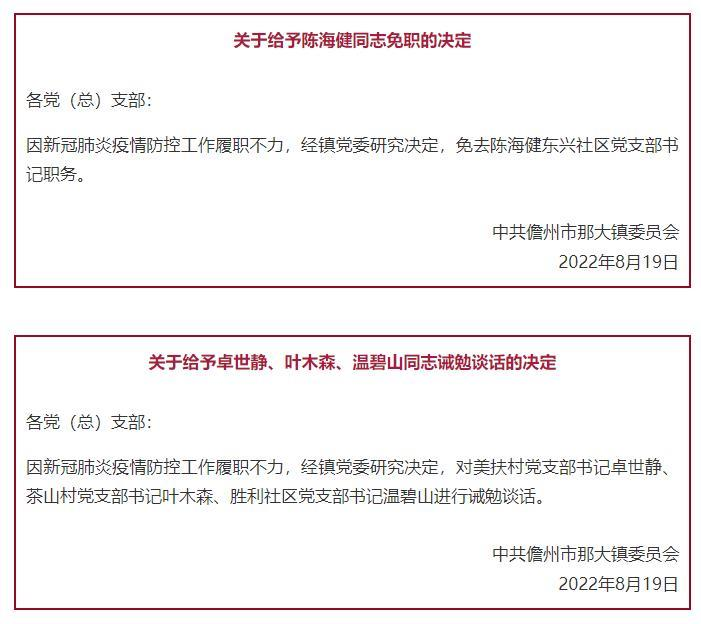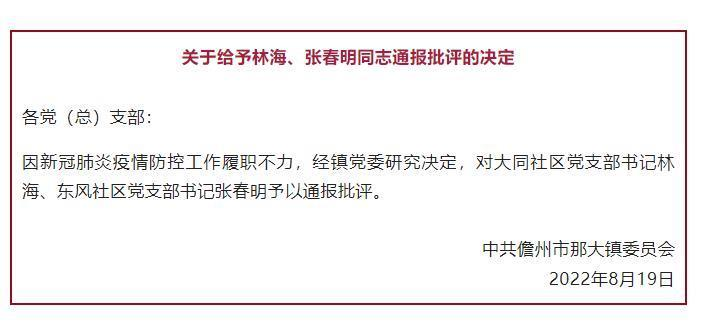 The Wenchuan Earthquake Amputee Girl was admitted to the University of Chinese Medicine
Medicine to help more people
On August 27, Zhu Yu, an amputee girl rescued from the "5.12" Wenchuan earthquake, will go to Chengdu to start her life at Chengdu University of Traditional Chinese Medicine. With a score of 571 in science, she was admitted to the Department of Traditional Chinese Medicine in the Clinical Medical College of Chengdu University of Traditional Chinese Medicine.
In the 2021 college entrance examination, Zhu Yu's undergraduate program was launched, but because she was not admitted to the school she wanted, she chose to repeat it. Zhu Yu's grandfather and brother are doctors. She hopes to do her best to help more people. (Red Star News)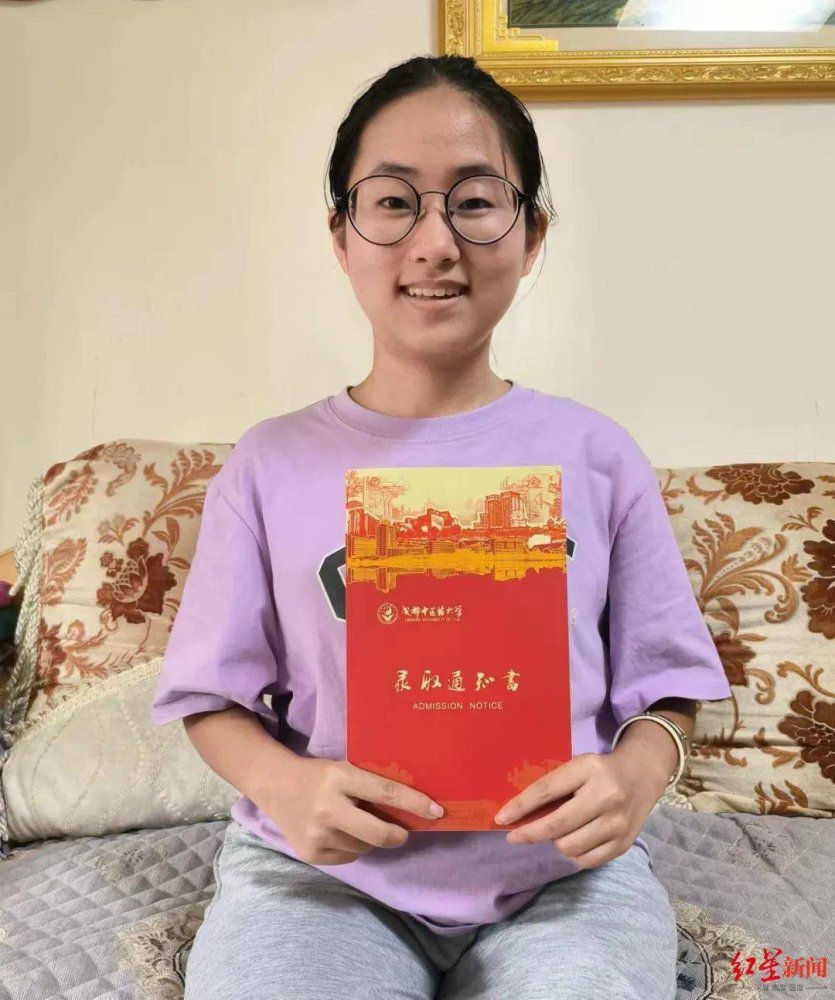 Guazhou County Health and Health Director of Gansu died in the line of duty
Comrade Shi Jinlong, Secretary of the Health and Health Working Committee of the Guazhou County Party Committee, Jiuquan City, Gansu Province, Director of the Health and Health Bureau, Deputy Commander of the New Coronary Pneumonia Joint Prevention and Control Leading Group Headquarters, and Deputy Director of the Office During the epidemic prevention and control work carried out by Hua, due to the ineffective rescue of sudden diseases, unfortunately he died on duty at 11:58 on August 13, 2022, at the age of 51.
WeChat public account "Guazhou Publishing" said that during the epidemic prevention period, Shi Jinlong went out early every day and returned late, and there have been more than 600 days and nights without a full sleep. The Guazhou County Party Committee of the Communist Party of China and the Guazhou County People's Government decided to posthumously award Comrade Shi Jinlong the title of "Outstanding Communist Party Member in Guazhou County" and "Advanced Individual in the Prevention and Control of New Coronary Pneumonia in Guazhou County". (The Paper)
US FDA Approved
First fast-acting oral drug for depression
The U.S. Food and Drug Administration (FDA) has approved Auvelity (dextromethorphan)HBr-bupropion hydrochloride) extended-release tablets for the treatment of major depressive disorder (MDD) in adults. Auvelity, the first fast-acting oral drug approved for the treatment of depression, showed a statistically significant improvement in depressive symptoms after one week of use compared to placebo.
Auvelity contains both dextromethorphan and bupropion. The drug was approved by the US FDA as a breakthrough therapy for the treatment of depression in March 2019. (Interface News)
Source: Comprehensive compilation by the medical community
Editor in charge: Yan Xiaoliu
Hot text recommendations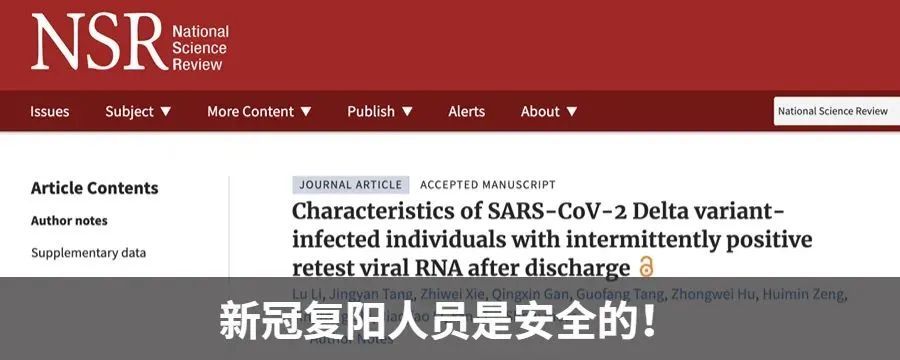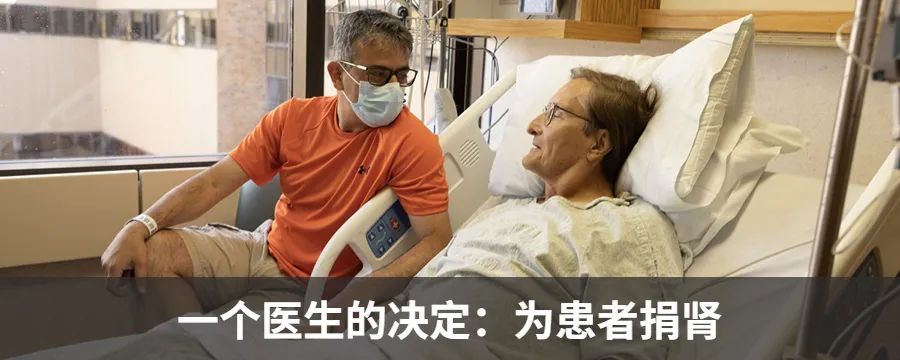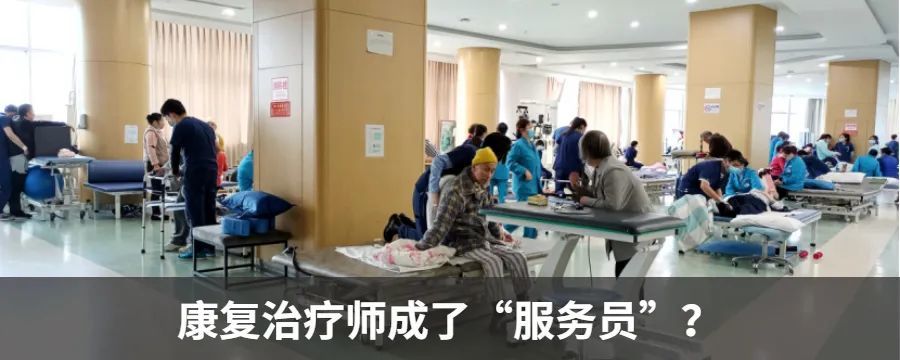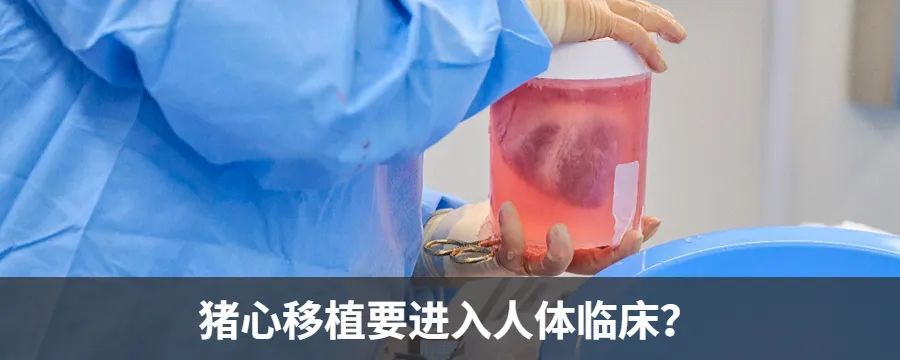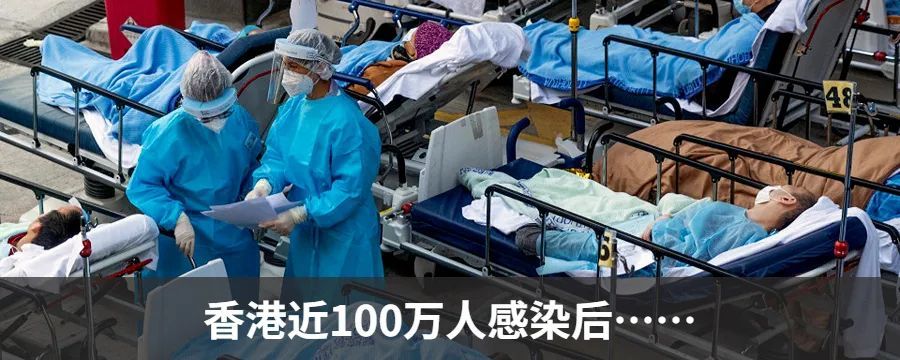 * The medical community strives for the accuracy and reliability of its published content when it is reviewed and approved, but does not regard the timeliness of the published content, and the accuracy and completeness of the cited materials (if any), etc. Make any promises and guarantees, and do not assume any responsibility for the outdated content, possible inaccuracy or incompleteness of the cited information. Relevant parties are requested to check separately when adopting or using it as a basis for decision-making.