Author: Lao Yang, a living family.
The spring river is green and the spring rain is beginning, and the green flowers are blooming across the good mountain. ……
The world is full of ignorance and carelessness, and the rivers, grasses and flowers are all suitable.
This is the beauty of the Fuchun River described by Huang Gongwang. After more than 600 years, a hidden world was born under this artistic conception. He is Hangzhou Fuchun Mountain Golf Resort.
This is the second stop in my life must live series.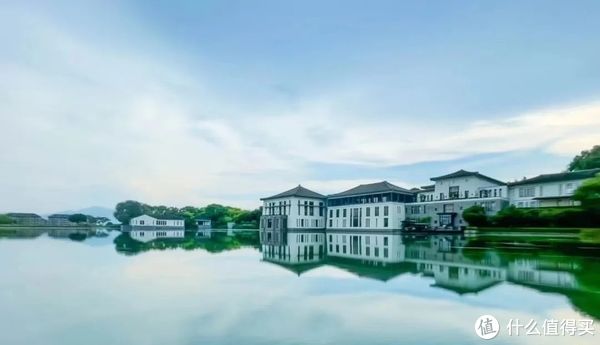 I am afraid that in most resort hotels, you can see some hidden elements, these hotels are mostly quiet , far away from the city, but really a "hermit", in Hangzhou, I am afraid that the Hangzhou Fuchun Mountain Golf Resort, even people living in Fuyang District are just admiring it, when they really step into the door of this hotel , you will be amazed at the design of the hotel and the environment, and you will be attracted by his unique temperament.
Stay in the Mountains
Hangzhou Fuchun Mountain Resort is inspired by the famous painting "Fuchun Mountain Residence" by the famous Yuan Dynasty painter Huang Gongwang. As we all know, "Fuchun Mountain Residence" depicts the beautiful scenery of Huang Gongwang on both sides of the Fuchun River. It took 7 years to complete the painting. Fuchun River is another name for the section of the Qiantang River flowing through Tonglu and Fuyang counties. The peaks are beautiful, and the distance is very small. In such a beautiful scenery, who does not want to go back and forth? Huang Gongwang stayed in the Fuchun River for the last 7 years of his life. In fact, in the 30 years before that, Huang Gongwang looked at Songjiang, Suzhou, and Changshu, wandering the mountains and rivers, and finally "returning to Fuchun" because the scenery here is so beautiful.
A hotel with such a beautiful landscape is naturally a top-grade hotel.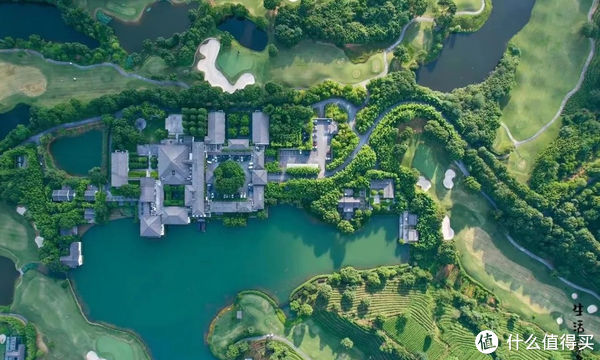 Hangzhou Fuchun Mountain Residence Golf Resort is located at the original site in the painting "Fuchun Mountain Residence", planned since 1997, 2001 The golf course opened in 2004, the hotel was completed in 2004, and the expansion started in 2017. The overall design and construction focus on restoring the mountains and wilderness, jungle cottages, and fishing boat bridges in the painting.
18 years after its opening, Fuchun Mountain Residence is still unconventionally beautiful, thanks to what it calls "the strongest design team in history" behind the scenes: Jean-Michel Gathy is responsible for architecture and general Design, Jaya Ibrahim is responsible for the interior, Nathan thompson (see note at the bottom) is responsible for the lighting, to create this Chinese-style Jiangnan ink landscape resort with Southern Song style as the main body. The hotel has white walls, blue bricks, gray tiles, water, wood, Stone elements can be found everywhere.
The design of the golf course is designed by the famous designer Daniel J. Obermeyer, the golf course is designed by Philip Moyland, planted landscaping, Daya International Landscape Design Company, Turf Maintenance Imamura Ltd., Fukuoka Japan, Electromechanical design ABX Ingenerie, the luxury level of the above lineup, even if only one of them is today, it is something that some hotels can be proud of. It was unimaginable luxury 18 years ago.
Hangzhou Fuchun Mountain Resort has a total of 86 guest rooms, suites and villas. The guest rooms are 36 square meters and 29 sets. The room type landscape is divided into garden view and lake view. There are 22 rooms with a view of the lake, 7 rooms with a lake view, and 41 suites are divided into garden view suites, lake view suites, and Fuchun suites. . There are 11 lakeside villas, including one-bedroom lakeside villas, two-bedroom lakeside villas, and three-party lakeside villas. The villa room type has an independent family garden, living room, dining room, bedroom, independent bathroom, and an outdoor private massage pool.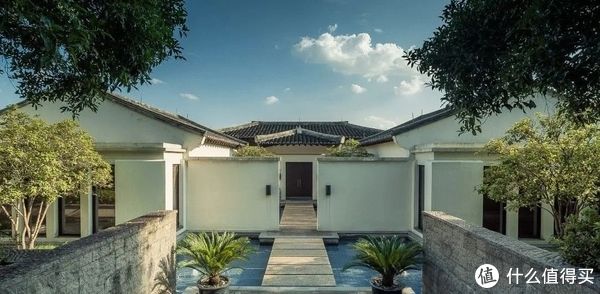 The most shocking room type is the Fuchun Siheyuan Villa, with 4 rooms in total, 1500 square feet, sitting alone on the top of the mountain , Luyin Stadium rests under his eyes. The condescending Fuchun villas each have a living room, a dining room, an indoor heated swimming pool, and 4 independent and elegant suites, each with a terrace garden and an exclusive butler. Selected as "Asia's Top Villa"
Sooner or later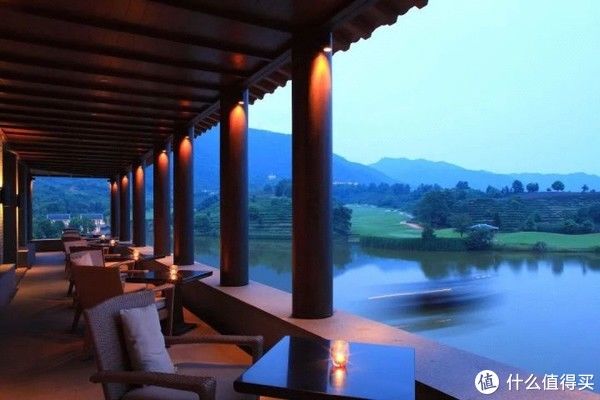 Lake Langju is the hotel's all-day dining venue, where you can sit on the lake and hills. The restaurant offers Western and Asian dishes, dim sum and classic cocktails. The breakfast here is also very delicate, you can order a la carte and look at the other side. It is a very pleasant thing to think about while enjoying the food while enjoying the scenery of lakes and mountains.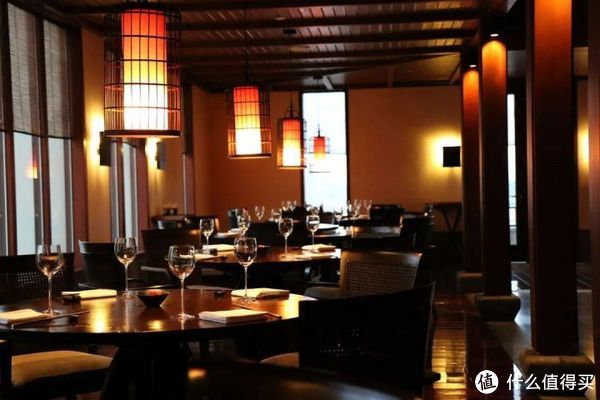 Da Chi Restaurant is mainly for lunch and dinner, the restaurant is inspired by Chinese tea houses, lanterns , Screens, and couch embellished among them, Da Chi Restaurant is mainly Asian-style dishes, Hangzhou, Huaiyang and local Fuyang specialties.
The restaurant of the clubhouse provides golfers with healthy and natural meals and convenient packages. There are 85 seats in total, including Chinese and Western style sunshine breakfast, golf express lunch, Chinese and Western style light meal, European style dinner and wine service.
Hotel Lobby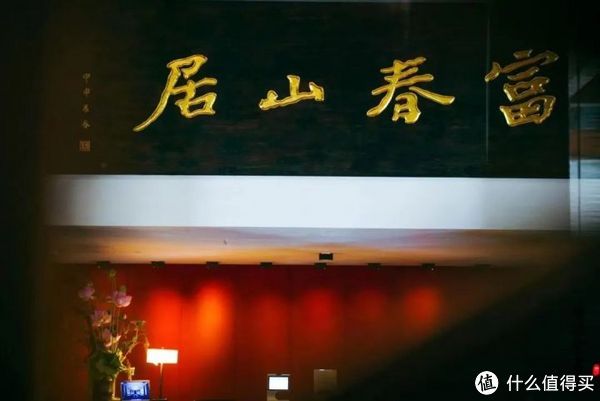 Walking in the lobby of the hotel, you can hardly imagine that this is a building 18 years ago, that The architectural concept of the time still makes people feel grand and shocking,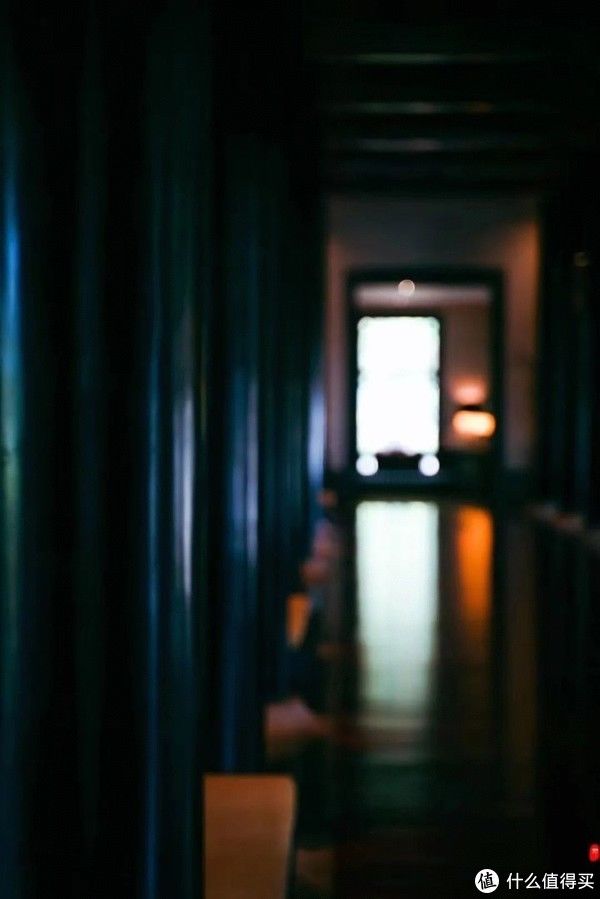 The most beautiful swimming pool
The swimming pool of the hotel is one of the most beautiful swimming pools I have ever seen. It should also be one of the most beautiful indoor swimming pools in China. It relies on the tenon and mortise structure of Chinese wooden buildings and is erected only by wooden strips. There is a huge wooden dome, the swimming pool is square, and the four sides are uniformly designed. This extreme symmetry is also in line with the traditional Chinese architectural aesthetics.
The swimming pools in most hotels we have seen are quite satisfactory. , and the swimming pool of Fuchun Mountain Residence, it is no exaggeration to describe it as a beautiful object. You can really feel it when you are there, and you can only feel it.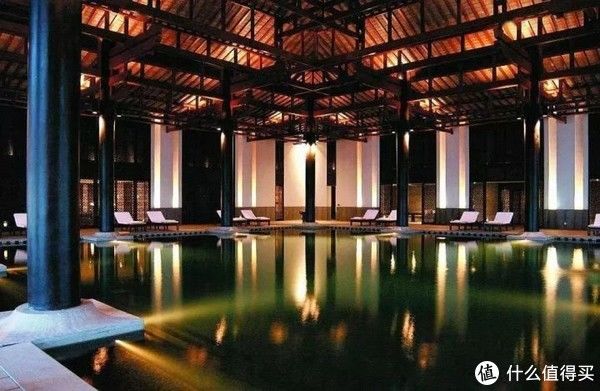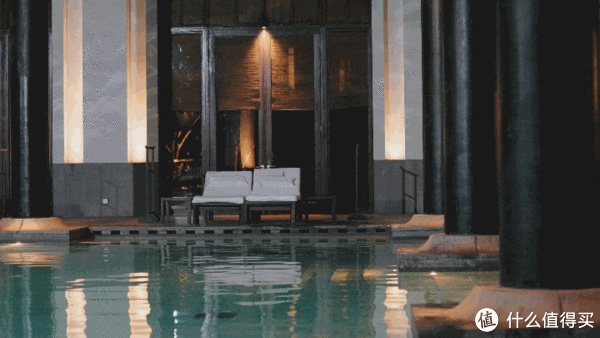 Shanju Xiaohuafang
The comprehensiveness of the hotel is reflected here. It is a place for parent-child activities. You can do some handicraft (tie-dye), painting, chess and other parent-child activities indoors. There are swings and flower gardens outside.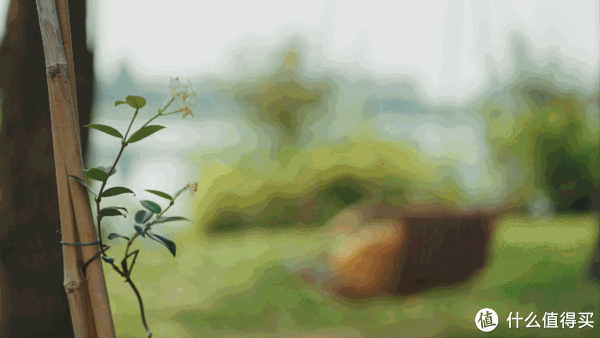 You can observe small squirrels and white geese at close range, and occasionally there are egrets flying in the sky. "Monitoring Bird", enjoys the reputation of "Environmental Protection Bird". The existence of egrets is the best affirmation for the ecological environment.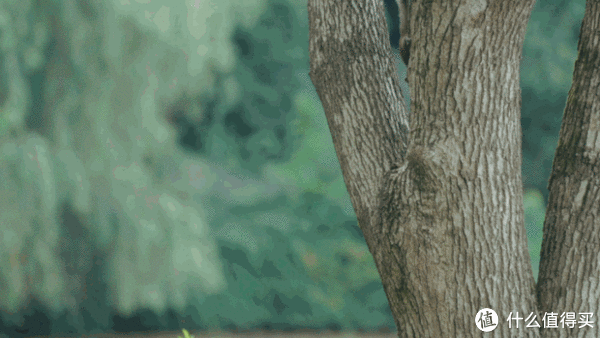 campsite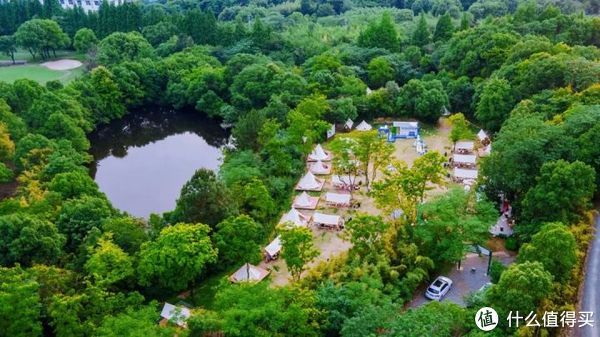 Camping is one of the most popular activities at the moment. The hotel has its own 3,000-square-meter campsite for 100-200 people to participate in camping parties. Such innate conditions may seem simple, but in fact most Hotels do not have the conditions for camping. Hangzhou Fuchun Shanju Golf Resort is indeed changing with the times and can keep up with the trend.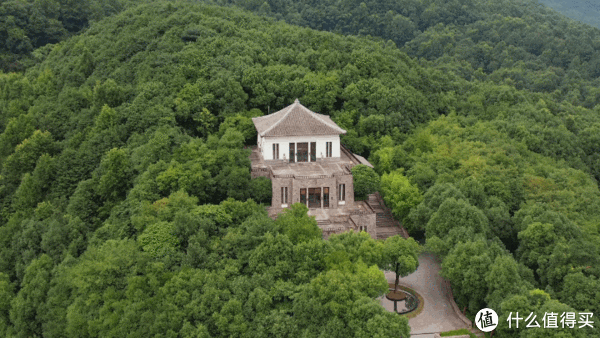 Fuchun Court
This is the hotel The tallest building is above the villa area and needs to be reached by car. The Fuchun Pavilion has three floors. The first floor is a conference room, and the second floor has a large space for yoga and meditation, where you can drink tea and listen to music. The third floor is the Jigong Hall, where scriptures can be transcribed, so that the mind can get full peace, and the third floor can overlook the panoramic view of the hotel, which can really achieve a panoramic view of the infinite scenery.
This hotel needs time to taste slowly. If you want to stay, it will take at least two days. Basically, there is nothing to feel when you come and go in a day. We do not have the hotel's spa or conference room. Mentioned in the space, in fact, this is also a very important part. Usually, we will say that the hotel has all kinds of settings, but when you really arrive at this kind of resort hotel, you will be amazed at the design of a long, long time ago. Taking it into consideration, it seems that time can really carry a good building, and a good building will not be out of date because of time, and it will last forever.
At the end of the article, I focus on the design of the hotel, because it is really important.
Jean-Michel Gathy, Jaya Ibrahim, Nathan thompson are not all simple.
Jean-Michel Gathy is one of the most talented hotel designers. He has a lot of halo around him. He participated in the design of 9 Amans and is known as Aman. Queen's designer, he has worked in Aman New York, Four Seasons in Bangkok, Park Hyatt and Andaz in Sun Bay, Capella Sanya, Aman Yihe, St. Regis Lhasa, Mandarin Oriental in Bali, etc. Fuchun Mountain Resort in China , it took 7 years to complete (starting in 1997) and this hotel originally belonged to GHM, which was Jean-Michel Gathy's first show in China, no wonder from some perspectives, Fuchun Mountain Residence is very "Aman" , especially if you have actually lived in some of the hotels, you can't help but sigh that this designer is really amazing, and Fuchun Mountain Residence is also one of his masterpieces.
Jaya Ibrahim, the late master of interior design, his name is now known to more people in the world. If you mention the works he has participated in, you will definitely sigh that heaven is jealous of talents,
p>
Aman Fayun, Aman Yihe, Fuchun Mountain Residence, Shanghai Puli Hotel, Lanting An Lu, Vietnam's best resort Hoi An Nanhai Hotel, Capella Singapore, Chedi Muscat Hotels, THE SETAL MIAMI Hotel, Bali Legian Resort Hotel, etc., etc., the interior design has a distinct Jaya style. When you have stayed in some of these rooms, you suddenly realize why there is always a feeling of deja vu.
Nathan thompson As a blogger who takes photos and videos, architecture is naturally my favorite aspect, but the most important thing is the lighting design in the building. Good lighting design not only brings a comfortable experience to the senses , can also help you take better photos and videos. How important is light? Videos and photos are, after all, a game of light and shadow, and light rules everything.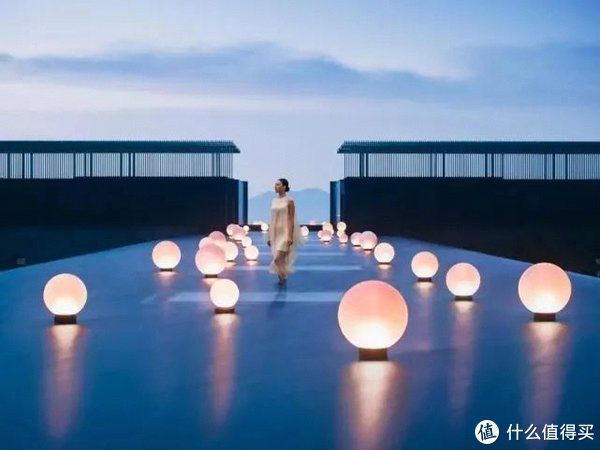 A good lighting layout is the best place for you to take pictures.
We will not introduce too much about the design of golf-related areas (Fuchun Mountain Residence has the only tea garden themed golf course in Asia, an 18-hole, par 72 golf course), in short, Fuchun Mountain Residence At the beginning of the construction of the building, everything was set according to the top level. I suddenly felt that the reason why it was not called Aman at that time was because Fuchun Mountain was in the hearts of Chinese people, and its weight was too heavy.
I look forward to your visit to this sanctuary in the south of the Yangtze River, a resort hotel that has been in business for 18 years and can still be regarded as a ceiling.