▎WuXi AppTec Content Team Report
On September 22, the well-known industry media Endpoints launched the 2022 "Most Promising Biotech Startups of 2022" list, and 11 biotech companies were shortlisted. These cutting-edge research areas include cell therapy, gene editing, circular RNA, artificial intelligence (AI), and more, and they are developing innovative treatments for tumors, asthma, brain diseases, autoimmune diseases, cardiometabolic diseases, and more. This article will introduce the 11 newcomers to readers based on this list and official information from each company.
Affini-T Corporation
Focus: Cell Therapy for Solid Tumors
Affini-T Therapeutics is committed to developing life-changing medicines for patients with refractory solid tumors, with a proprietary platform that may harbor KRAS mutations, one of the most prevalent oncogenic driver mutations in solid tumors. a) patients with transformative therapies. Affini-T's proprietary platform is designed to select and engineer the right immune cells to generate a durable and coordinated immune response. The company's innovative synthetic biology switch can rewrite the rules of the tumor microenvironment, improving T cell function by increasing T cell persistence, building sustained responses and enhancing tumor infiltration.
In March 2022, Affini-T announced the closing of a $175 million financing to advance its drug discovery engine platform and seek to advance multiple targets The research and development project of oncogene has entered the clinic. Currently, the company's pipeline includes candidate TCR cell therapies targeting KRAS G12V and KRAS G12D mutants, as well as p53 mutants. Investigational therapies for virus-driven cancers are already in clinical development.
Altos Labs
Focus: Cell Programming
Altos Labs announced its official launch in January 2022 with $3 billion in financing. The company aims to discover the secrets of cell rejuvenation, remodeling cell health and making it resistant to disease. According to the company's founder, Dr. Klausner, in an earlier interview, Altos Labs is a company that reverses disease by developing drugs that program cells to have more optimized resistance. This resistance refers to resisting stress, ushering in repair or regeneration.
Public information shows that Altos Labs has attracted four Nobel Prize winners and a number of top scientists around the world. Its team of scientists includes Professor Peter Walter, a pioneer of cellular unfolded protein response, Professor Juan Carlos Izpisua Belmonte, a well-known scientist in the field of regenerative medicine, and Wolf Reik, an expert in mammalian cell epigenetic reprogramming and cellular aging. Professor, etc.; its Board of Directors includes the 2018 Nobel Laureate in Chemistry
Professor Frances Arnold
, 2020 Nobel Laureate in Chemistry
Professor Jennifer Doudna
, and Professor David Baltimore, winner of the 1975 Nobel Prize in Physiology or Medicine.
Areteia Therapeutics
Focus: Small Molecule Drugs for Asthma
Areteia Therapeutics is a clinical-stage small molecule drug development company that aims to provide better treatment options and improve the quality of life for patients with asthma. It is reported that the company's lead drug candidate dexpramipexole is an oral small molecule drug that treats eosinophilic asthma by inhibiting the maturation and release of eosinophils in the bone marrow. Phase 2 clinical results in patients with severe eosinophilic asthma showed that the drug candidate was well tolerated, and the number of eosinophils in the blood of the patients was significantly reduced after administration.
In July 2022, Areteia Therapeutics received $350 million in Series A financing to advance the development of small molecule drugs for the treatment of asthma.
Generate Biomedicines
Focus: Leveraging AI to develop custom protein therapeutics
Generate Biomedicines was created by Flagship Pioneering, a renowned healthcare investment firm. The company's machine learning system analyzes hundreds of millions of known proteins to discover statistical patterns that link amino acid sequences to protein structure and function. Based on these statistical regularities, machine learning systems can generate customized protein therapeutics, which can be simple polypeptides or complex antibody, protease, or other protein therapeutics. This technology allows drug developers to develop protein drugs targeting specific targets without relying on trial-and-error high-throughput screening.
In January 2022, Generate and Amgen reached a $1.9 billion R&D collaboration to leverage AI drug discovery technology developed by the former Platform to develop protein therapeutics against 5 clinical targets across multiple therapeutic areas and treatment modalities. In addition, Generate is also listed on the Forbes AI Emerging 50 in 2022List.
Mammoth Biosciences
Focus: CRISPR gene editing
Mammoth Biosciences is a CRISPR gene-editing technology development company founded in 2017. One of its co-founders, Dr. Jennifer Doudna, is the 2020 Nobel Laureate in Chemistry. The company dedicates to harnessing CRISPR gene editing technology to develop potential "best-in-class" in vivo and ex vivo gene therapies to bring permanent cures to intractable diseases. Its proprietary CRISPR platform enables the discovery and engineering of novel Cas enzymes. These enzymes have features such as ultra-small size, better temperature stability, faster reaction kinetics, high fidelity, and good targeting ability, which are expected to help develop CRISPR-based therapeutics and diagnostics for a variety of diseases .
In September 2021, Mammoth completed a financing of nearly $200 million to develop a variety of CRISPR-based therapeutics and diagnostics using novel Cas enzymes. In January 2022, the company and Bayer (Bayer) also announced that they have reached a cooperation of more than 1 billion US dollars, aiming to organically combine the former CRISPR system with the latter induced pluripotent stem cell (iPSC) platform. A generation of in vivo gene editing therapy to treat liver disease.
Metagenomi
Focus: Gene Editing Therapeutics
Metagenomi is a next-generation gene editing therapy development company developing potential therapeutics using a toolbox of next-generation gene editing systems. The basic strategy of the company's gene editing discovery and development system is to start with a large amount of metagenomic data, use advanced artificial intelligence-based cloud computing to discover natural nucleases from nature, and then transform them into gene editing therapies . Currently, Metagenomi has tested hundreds of new gene editing tools and verified their utility in human therapy.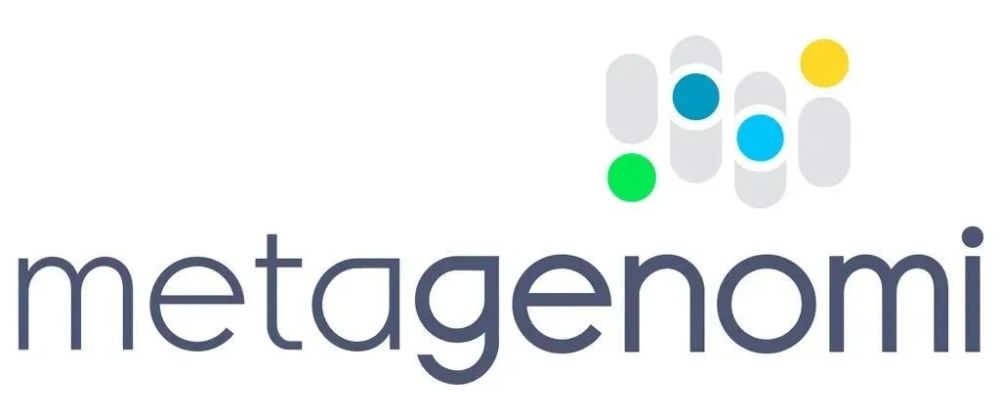 In January 2022, Metagenomi announced the completion of a $175 million Series B financing, bringing the company's total funding to $300 million. The funds obtained from this round of financing will be used to advance the company's flagship in vivo and in vitro gene editing programs into the clinic. Previously, the company reached a strategic R&D cooperation with Moderna, focusing on advancing the therapeutic application of new gene editing systems in the human body.
Neumora Therapeutics
Area of ​​FocusArea: Brain Disorders
Neumora Therapeutics announced in October 2021 that it will go out of stealth mode and will integrate data science and neuroscience to develop brain diseases including depression and Alzheimer's disease Precision therapy. At the same time, the company also received a US$100 million equity investment from Amgen, and cooperated to develop R&D projects targeting casein kinase 1δ and glucocerebrosidase. Neumora's proprietary neural network technology will integrate genomics, imaging, EEG, and clinical data to uncover the underlying mechanisms of brain disease and map specific patient subtypes.
According to Neumora's official website, its R&D pipeline includes 7 research projects. Among them, MNRA-140, which is used to treat depression, has entered Phase 2 clinical trials. The unique feature of this drug is that it can treat the symptoms of depression patients who cannot feel happy. The company will use a screening technology to generate a digital biomarker based on patient responses to a questionnaire to identify patients best suited for the therapy.
Odyssey Therapeutics
Areas of Focus:Cancer and Inflammatory Diseases
Founded in 2018, Odyssey Therapeutics is a biotechnology company developing next-generation immunomodulators and oncology drugs, focusing on targets and mechanisms that control potent signaling nodes that drive disease /strong>, providing patients with medicines with better product characteristics. The company is applying its highly integrated integrated drug discovery engine, as well as advanced AI computing and data science platforms, to high-potential targets that are difficult to drug through traditional drug discovery methods, and that have the potential to revolutionize the current therapeutic paradigm. Patients with disease with few treatment options bring new treatments.

In December 2021, Odyssey announced the completion of a $218 million Series A financing to advance multiple pipeline programs and further expand its drug discovery platform, expanding Targetable druggable genomes for the fields of oncology and immunology.
Orna Therapeutics
Focus: Circular RNA
Orna Therapeutics was founded in 2019 by MPM Capital and BioImpact Capital. The company's main focus is to use the stability of circular RNA to directly generate CAR-T cell therapy in the human body by introducing circular RNA expressing antibody chimeric receptor (CAR) into T cells, This avoids the tedious process of isolating cells from patients and engineering them in vitro. The company first announced the treatment in animal models in May
Proof-of-concept data
, in a mouse model, its fully engineered circular RNA (oRNA)-LNP complex can eliminate cancer cells.
In addition, Orna delivered the circular RNA encoding full-length dystrophin into human cells for the first time using a non-viral delivery method, and expressed dystrophin strong>. These data are the first step in the development of a gene therapy delivering a full-length dystrophin protein for patients with Duchenne muscular dystrophy (DMD). The company received $221 million in Series B financing from Merck & Co (MSD) and others in August this year. In the same month, another deal of up to $35 was reached with Merck & Co.
R&D cooperation
, to jointly discover and develop multiple R&D projects based on circular RNAs.
ROME Therapeutics
Focus: Drug Development Using Targeted Repeated Genome Technologies
ROME Therapeutics launched in 2020 with the goal of developing therapeutics for cancer and autoimmune diseases by targeting noncoding genes called repeatomes. Innovative therapy. Duplicate genomes are normally in a "dormant" state, but when cells are under stress, they are activated, potentially triggering the innate immune system to clear damaged cells. ROME's strategy is to activate or inhibit the innate immune system by activating or inhibiting specific repetitive genomes to treat various disease types such as cancer, infection and autoimmune diseases.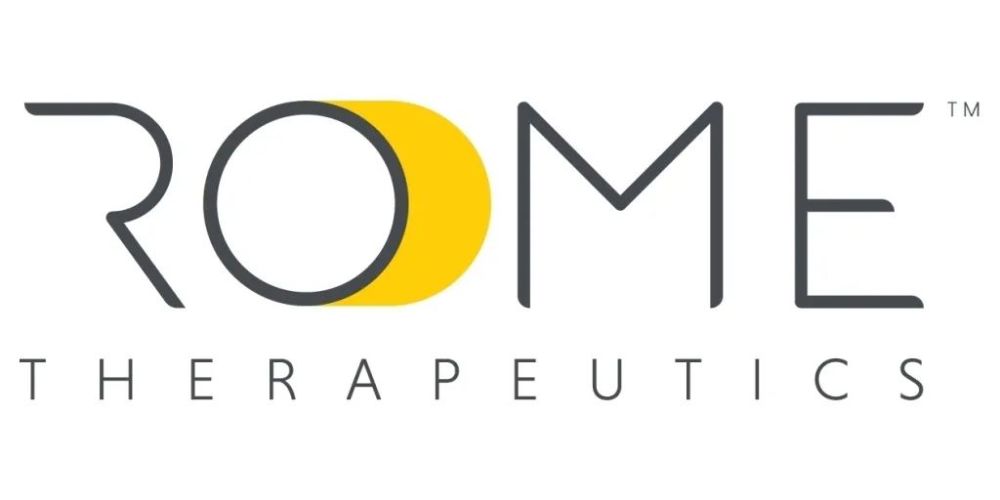 In September 2021, ROME announced the completion of a $77 million Series B financing to develop novel therapies targeting repetitive genomes in noncoding genes for use in Treats cancer and autoimmune diseases. Currently, the company has created a repeatomics platform and identified multiple targets for drug discovery.
Versanis Bio
Focus: Cardiometabolic Disease
Versanis Bio, founded in 2021, is advancing the development of new treatments for cardiometabolic diseases. The company's main project bimagrumab was introduced from Novartisa fully human monoclonal antibody against activin type II receptor, which can block the Blocks the binding of ligands such as activin A and myostatin. The product has previously been shown in pivotal studies to sustainably and effectively induce significant reductions in fat mass without reducing lean body mass (muscle mass), in addition to improving glycated hemoglobin (HbA1c) and other cardiometabolic parameters.
In August 2021, Versanis Bio announced the completion of a $70 million Series A financing to advance the clinical development of bimagrumab. Currently, the company is advancing a Phase 2b study in obesity to evaluate the product's potential to help obese patients lose fat and improve body composition.
WuXi AppTec provides integrated, end-to-end new drug R&D and production services for the global biopharmaceutical industry, covering chemical drug R&D and production, biological research, preclinical testing and clinical trials R&D, cell and gene therapy R&D, testing and production. If you have relevant business needs, please click the picture below to fill in the specific information.