Mace Open Class
Observational research has a place in research design. When it comes to "observational research", clinical researchers are all too familiar with it, but it seems a little vague if you want to elaborate.
What is an observational study? Which types are included?
How should observational studies be designed and conducted?
In the real world, how do you choose the type of research?
As a beginner in scientific research, I am confused when I see the above questions, and I don't know anything about "observational research"?
As a clinical research dog dealing with "observational research" every day, it is still a bit laborious to answer the above questions completely?
The so-called "sharpening the knives does not cut wood by mistake", only by mastering these "basic" epidemiological knowledge can "one hundred SCI articles rise from the ground"!
Whether it is a novice who has just come into contact with clinical research or a scientific research party who has been abused thousands of times by scientific research, you must not miss the School of Public Health of Capital Medical UniversityZhang Ling This open class brought by the professor.
Class Time: August 9th (Tonight) at 19:00
Course Topic: Observational Research Design Methods and Case Studies
Syllabus:
1. Overview of common research design methods in clinical epidemiology
2. Types of observational research design methods and design principles
3. Explanation of case-control study and cohort study design methods and bias control with case studies
4. Types of Observational Research Designs in Real-World Studies
Suitable for: All researchers!
Instructor introduction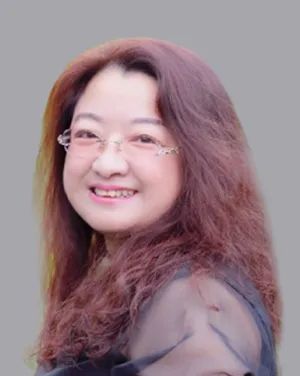 Ling ZhangProfessor, PhD supervisor
Department of Epidemiology and Health Statistics, School of Public Health, Capital Medical University
Graduated in Molecular Epidemiology from Tokyo Medical and Dental University. He is currently a director of the expert group of evidence-based traditional Chinese medicine re-evaluation of the World Federation of Chinese Medicine Committees, a member of the Beijing Center of the International GRADE Working Group, the deputy head of the clinical research group of the Evidence-based Medicine Branch of the China Association for the Promotion of International Exchanges in Healthcare, and the Chinese Preventive Medicine Association. He is a member of the Chinese Association of Integrative Medicine and the Evidence-Based Medicine Committee of the Chinese Medical Doctor Association, a member of the Public Health Ophthalmology Branch of the Chinese Preventive Medicine Association, and a member of the Respiratory Physician Branch of the Chinese Medical Doctor Association. He has been selected as a new star in Beijing science and technology, a top young talent in Beijing, an outstanding talent in Beijing and a backbone of young and middle-aged talents in Beijing.
Research areas include chronic disease epidemiology, molecular epidemiology, clinical epidemiology, and evidence-based medicine methodology. In recent years, he has paid attention to the influence and mechanism of environmental factors, lifestyle, psychological and genetic factors on cardiovascular and other complex diseases, carried out precision medicine research using multi-omics and big data technology, and participated in the formulation of clinical guidelines and evidence-based practice.
Presiding over the Ministry of Science and Technology's "Key R&D Program for Precision Medicine", the sub-project of "Key Research Projects on Causes of Air Pollution and Control Technology", more than 20 projects from the National Natural Science Foundation of China and the Natural Science Foundation of Beijing Municipality research projects. Published more than 130 papers in domestic and foreign journals such as Environment International (SCI responsibility/first 60 papers. Participated in editing 28 Chinese and English textbooks and monographs, and edited the textbook "Clinical Epidemiology". He won the third prize of Beijing Science and Technology Award. , Capital Medical University Science and Technology Progress Award Natural Science Third Prize, Capital Medical University Excellent Education and Teaching Award.