Jimu News reporter Zhan Jin
Wuhan tourist Lin Gu (pseudonym) did not expect that he was trapped in the hotel the day after he landed in Sanya.
Since a confirmed case of new coronary pneumonia was found in Sanya City, Hainan Province on August 1, as of 24:00 on the 7th, a total of 801 confirmed cases and 409 asymptomatic infections have been found in Sanya in this round of epidemic.
Since August 6, the whole city of Sanya has implemented temporary global static management, and tens of thousands of tourists have been forced to stay there. Their housing and food have become the most difficult problems to be solved.
Staying in Sanya is most worried about the price increase of hotels
Lin Gu's family of three landed in Sanya at 11:25 pm on August 1st.
40 minutes before Lin Gu got off the plane, "Sanya Release" issued a notice that a confirmed case of new coronary pneumonia was found in the local area, and reminded to take personal protection.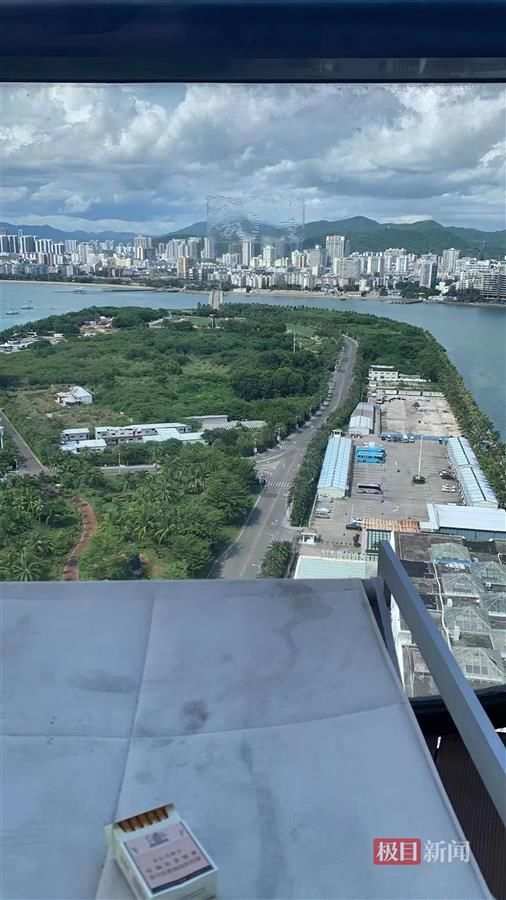 hotel exterior
"I did nucleic acid when I got off the plane, and I thought one case was not dangerous. "That night, Lin Gu was looking forward to visiting the scenic spots the next day. What he didn't expect was that early the next morning, he saw the news that the closed business premises in Sanya City were temporarily closed. The hotel advised them not to go out. In the middle of the night on August 3, Sanya announced that it had entered a state of regional control.
Lin Gu stayed in a star-rated hotel in Yalong Bay. This hotel was booked by him through the middle platform. The cost of 4 days and 3 nights was 1888 yuan, and the average cost per day was more than 600 yuan.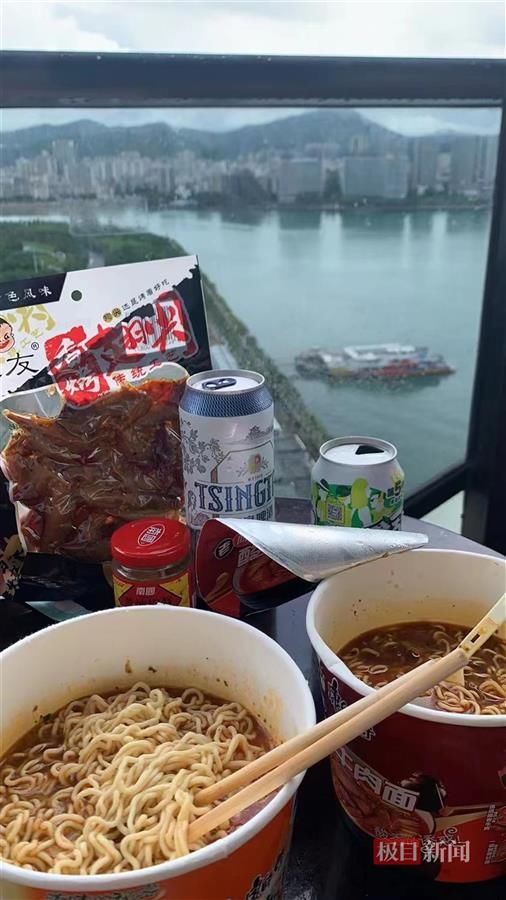 Instant noodles and other food purchased in supermarkets
August 6th, a press conference in Sanya , said the hotel will provide half-price discounts for stranded tourists to continue their stay. However, when Lin Gu and other guests went to the hotel to ask for a discount, the hotel said they had not received a notification.
At 11:30 a.m. on the 7th, Lin Gu received a call from the platform, saying that the hotel he stayed in had been requisitioned by the government as a quarantine hotel and needed to move out, and promised to return the room for one day on the 7th. fee.
At that time, the platform gave the hotels that are about to be selected, but these hotels have already increased their prices. "There is a hotel that is still 900 yuan in the morning, but it rises to more than 1,000 yuan in the afternoon, and it costs 600 or 700 yuan a day if you discount it in half. How can we stay?" Lin Gu said, if you can leave for 7 days, it will cost several thousand yuan. You can afford it, but if you want to live for ten days and a half months later, it will cost tens of thousands of dollars at once, which is completely unbearable.
Wuhan tourist Chen Zhong (pseudonym) stayed in a hotel in Phoenix Island, Sanya City, the price was nearly 800 yuan/day. From the 6th, the price of his hotel's continued stay was indeed discounted, but it was 500 yuan per day after the discount on the basis of the retail price. Chen Zhong asked the hotel to refund the price difference for the two days he had booked on the 6th and 7th, but did not get the hotel's consent.
At the press conference on the afternoon of August 7, the local government of Sanya reiterated that tourists who stay in hotels should be given half-price discounts on the basis of the price of the original hotel (that is, the price that has been booked on the 5th). We will give half price discounts based on the lowest price announced on Ctrip's official website, and have launched inspections in the hotel market.
Someone stayed at the seaside for one night
In order to leave Sanya as soon as possible, many people prepared for August 3rd and 4th Prepare nucleic acid in advance in case you leave by plane as soon as possible.
Xiaoya from Wuhan is one of them. Xiaoya came to Sanya for tourism on July 27, originally planned to return to Wuhan on August 2, and then changed the ticket to August 4. At 8:00 p.m. on August 3, Xiaoya went out to find the nucleic acid point. It took more than an hour to find it, but after 10:00 p.m., the nucleic acid was already at the end of get off work.
Under everyone's repeated requests, the nucleic acid collection staff worked overtime to conduct nucleic acid testing for everyone.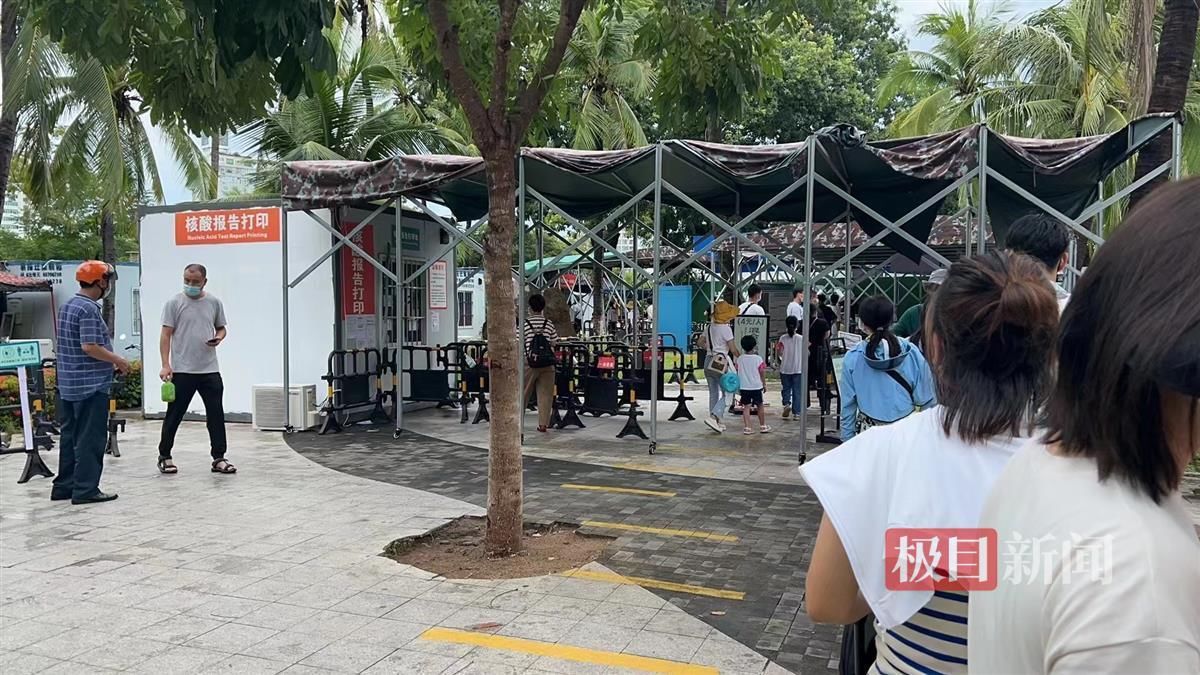 queue for nucleic acid testing
"The test results have not come out until the afternoon of the 4th , I later refunded the ticket directly." Xiaoya said that the nucleic acid results in the first few days may not be available within 48 hours, and some have to wait until the third day.
Chen Zhong told Jimu News reporter that one night, he couldn't enter the hotel because the nucleic acid result was not out, and he stayed at the beach for one night.
"According to the hotel's requirements, we went out to do nucleic acid tests that day, but we couldn't go back to the hotel after the nucleic acid test." Chen Zhong said that the nucleic acid must be negative for 48 hours after entering the hotel, but they swiped their mobile phones and the day before The results have not been displayed, can not enter the hotel. He had no choice but to spend the night at the beach. It was not until 4 am the next day that the nucleic acid results came out, and he was able to return to the hotel smoothly.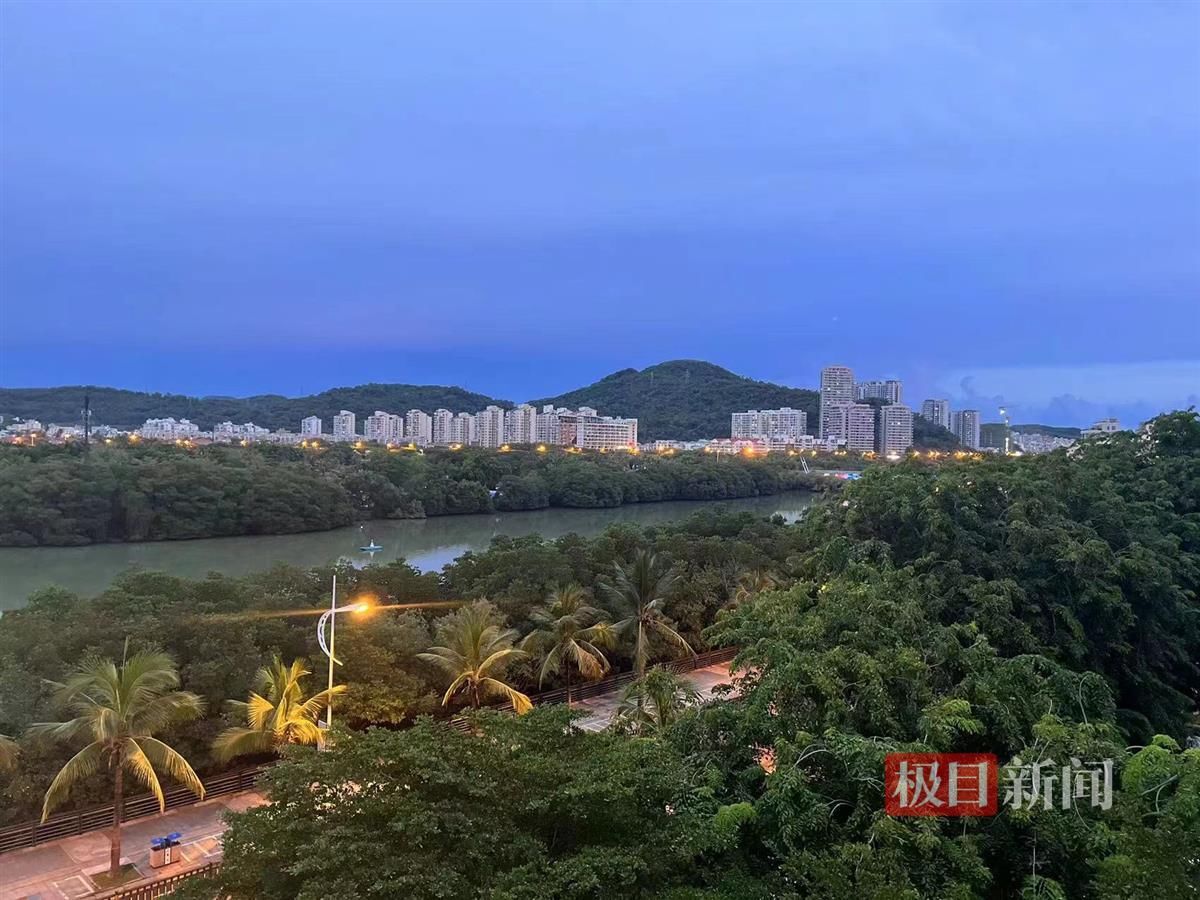 Hotel exterior
Many tourists reported that there are few nucleic acid testing sites in Sanya, and nucleic acid collection There is also a limit to the time, and the speed of nucleic acid results needs to be strengthened.
At a press conference held on August 7, Sanya City revealed that there are currently 12 local institutions with nucleic acid testing qualifications, 10 mobile shelter laboratories, and provincial headquarters to support shelter experiments. There is 1 chamber, and the maximum detection capacity in a single day is 60,000 to 70,000 tubes. On August 6th, the Nanfan Laboratory was opened, and 80,000 new tubes were added in a single day. It is planned to open two nucleic acid testing rooms in Beauty Crown and Sanya Technical School on August 8, and 280,000 tubes can be added in a single day. After all are activated, the city's total daily nucleic acid detection can reach 410,000 tubes. In addition, medical aid workers from other cities and counties in Hainan and other provinces have arrived in Sanya one after another, and the problem of delayed nucleic acid test results will be greatly alleviated.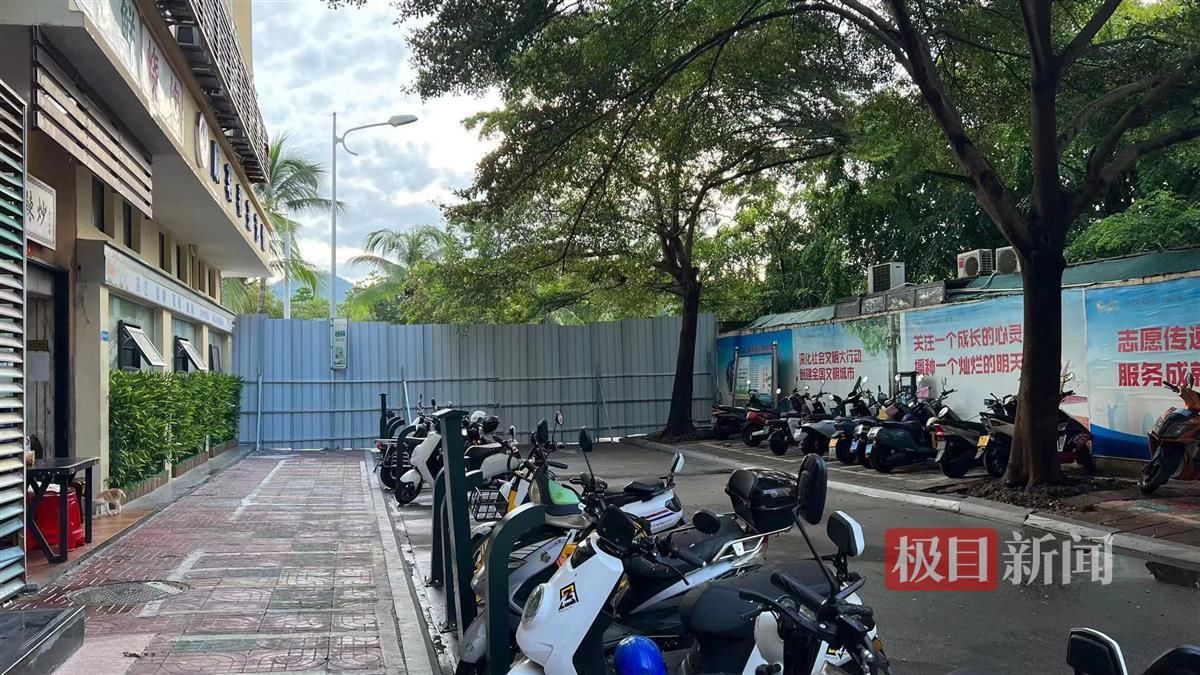 street closed
barely filling belly with instant noodles< /p>
Search for the keywords "Sanya" and "hotel" on Tianyancha.more than 30,000 fruits.
Judging from this data alone, Sanya should be more than enough to accommodate the tens of thousands of stranded tourists. However, due to the epidemic, many local hotel restaurants have been closed, and catering and takeaway stores have also been suspended. The main food for many tourists is instant noodles and bread purchased in hotel supermarkets.
"Currently the supermarket is still open, but almost everything has been robbed." Chen Zhong told reporters that the hotel has not made arrangements for meals at present, and can only rely on a few boxes of instant noodles stored in the previous two days. barely cope.
For the protection of living materials, at a press conference on August 7, Sanya City said that the city has a complete range of basic necessities, sufficient supply, and smooth channels, which can meet the basic living needs of citizens and tourists. At present, it is further enriching and deploying distribution forces, optimizing the distribution process, and ensuring smooth material distribution channels.
Jimu News reporter learned that at present, 3,800 people stranded at Sanya Airport due to flight cancellations have been safely transferred in 89 batches in time, and have been properly accommodated in 11 hotels in the urban area that have been coordinated in advance.
In addition, the Sanya Municipal Party Committee and Municipal Government also quickly established a special work class headed by a deputy mayor, responsible for accommodation arrangements for stranded tourists, nucleic acid testing, purchasing of living materials, and special services for the elderly and young. , smooth the communication channel between the stranded tourists and the government.
At 3:00 pm on the 8th, Lin Gu sent a message to Jimu News reporter, saying, "The tourism director has come in person, and they will take us to another hotel based on the half price of the original hotel reservation, which is 300 yuan per day. For a star-rated hotel, the meal cost is 100 yuan per person per day." Lin Gu said that in terms of resettlement, he mainly followed the government's arrangement, and the price was reasonable and within the acceptable range, everyone would understand. "I hope the epidemic will pass soon, and we can go home early."
However, Chen Zhong, who lives on Phoenix Island, still relies on instant noodles to make ends meet. I also hope that the local government can solve the problem of meals and other issues as soon as possible. (Photo provided by respondents)