The last week of April each year is World Immunization Week.
117 countries currently have HPV vaccines included in their national immunization programmes, yet less than one-third of girls aged 9-14 globally live in countries that offer HPV vaccines.
Cervical cancer is the fourth most common cancer in women worldwide, and more than 95% of cervical cancers are caused by the human papillomavirus.
We understand that the HPV vaccine is a concern for everyone, so We have collected and answered your frequently asked questions about the HPV vaccine in the comment area and background, hoping to help help.
1. Does HPV vaccine prevent cervical cancer?
2. When is the HPV vaccine most effective?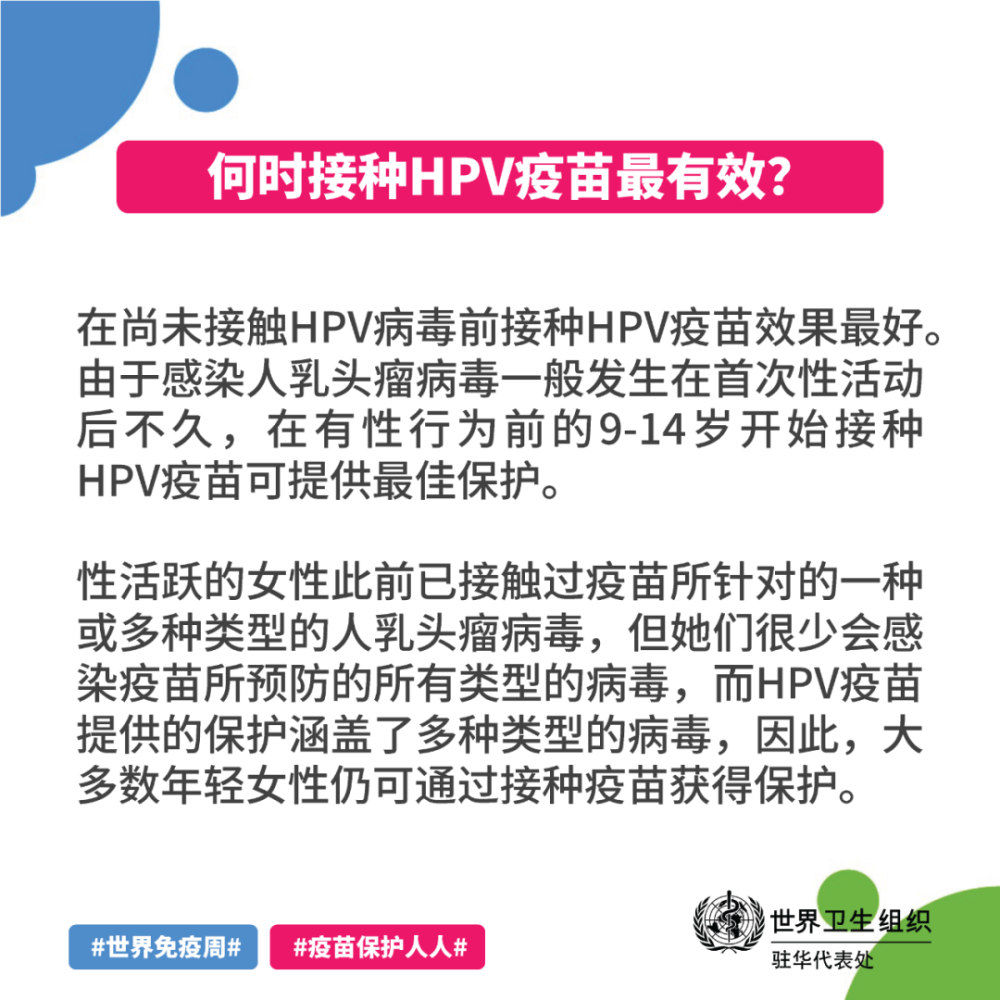 3. Can I still get the HPV vaccine if I have been infected with HPV, or are older than the optimal vaccination age? Is it still protective?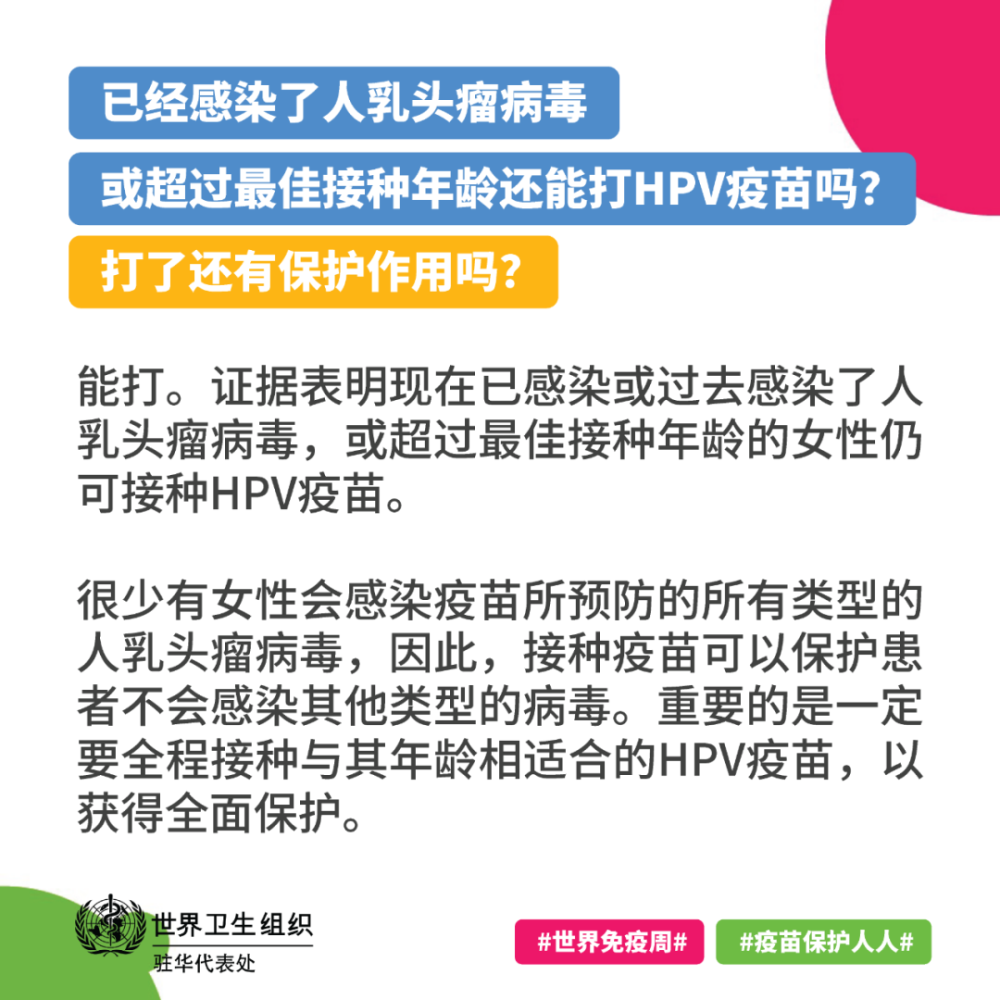 4. What should I do if I am over 30 years old and want to get the HPV vaccine?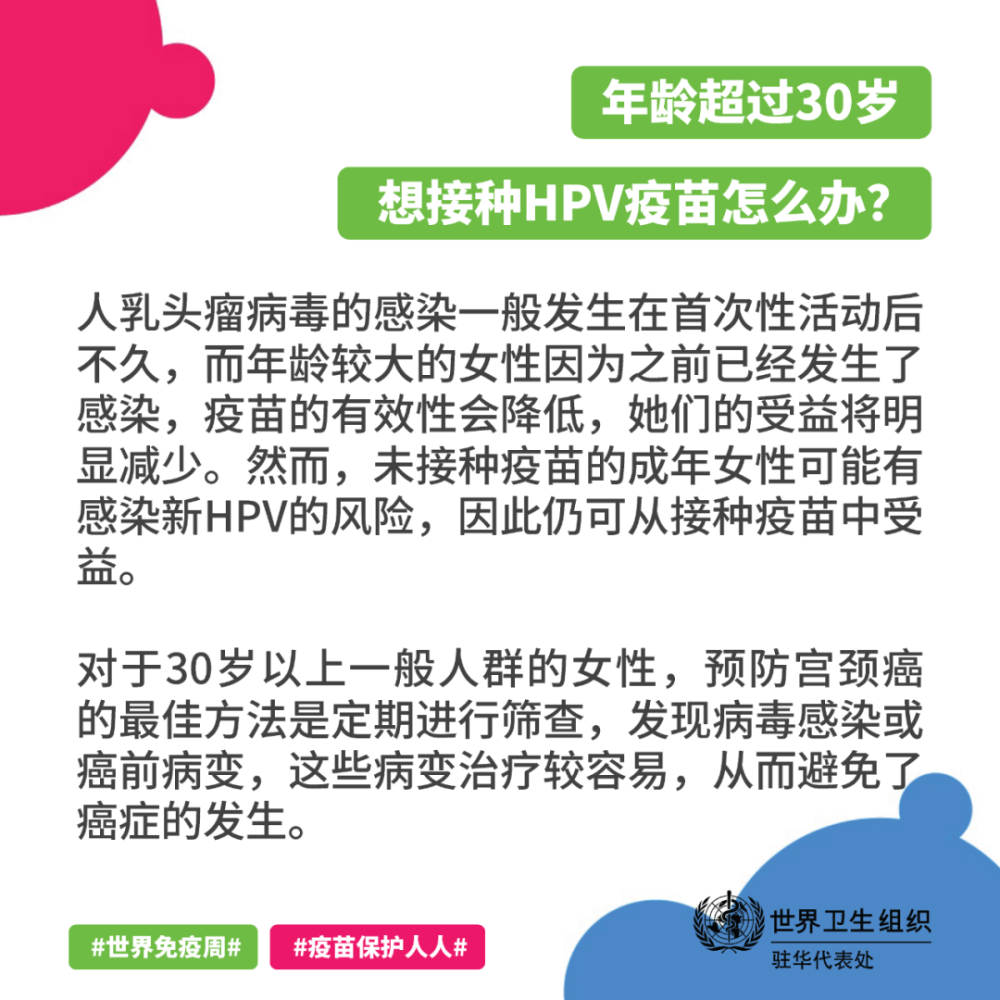 5. If the bivalent HPV vaccine or quadrivalent HPV vaccine has been completed, is it recommended to receive an additional nine-valent HPV vaccine?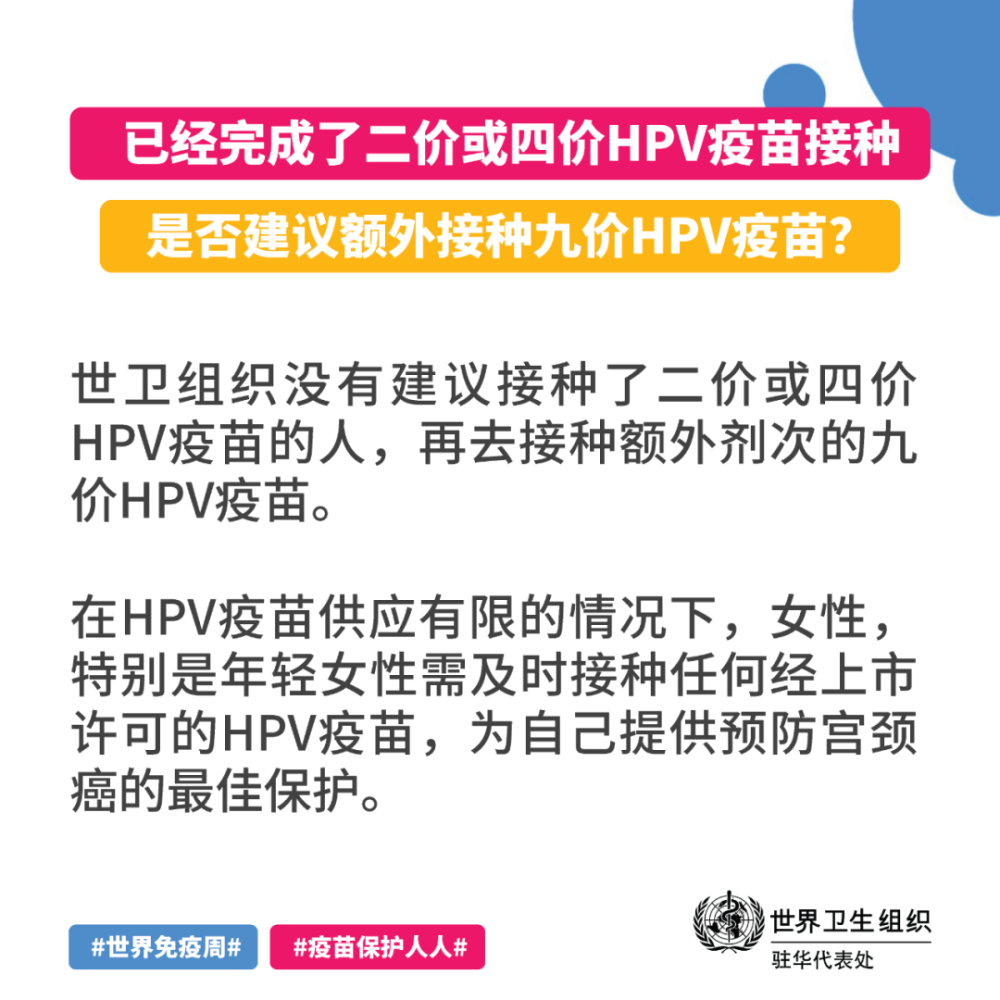 6. Can the HPV vaccine be given at the same time as other vaccines?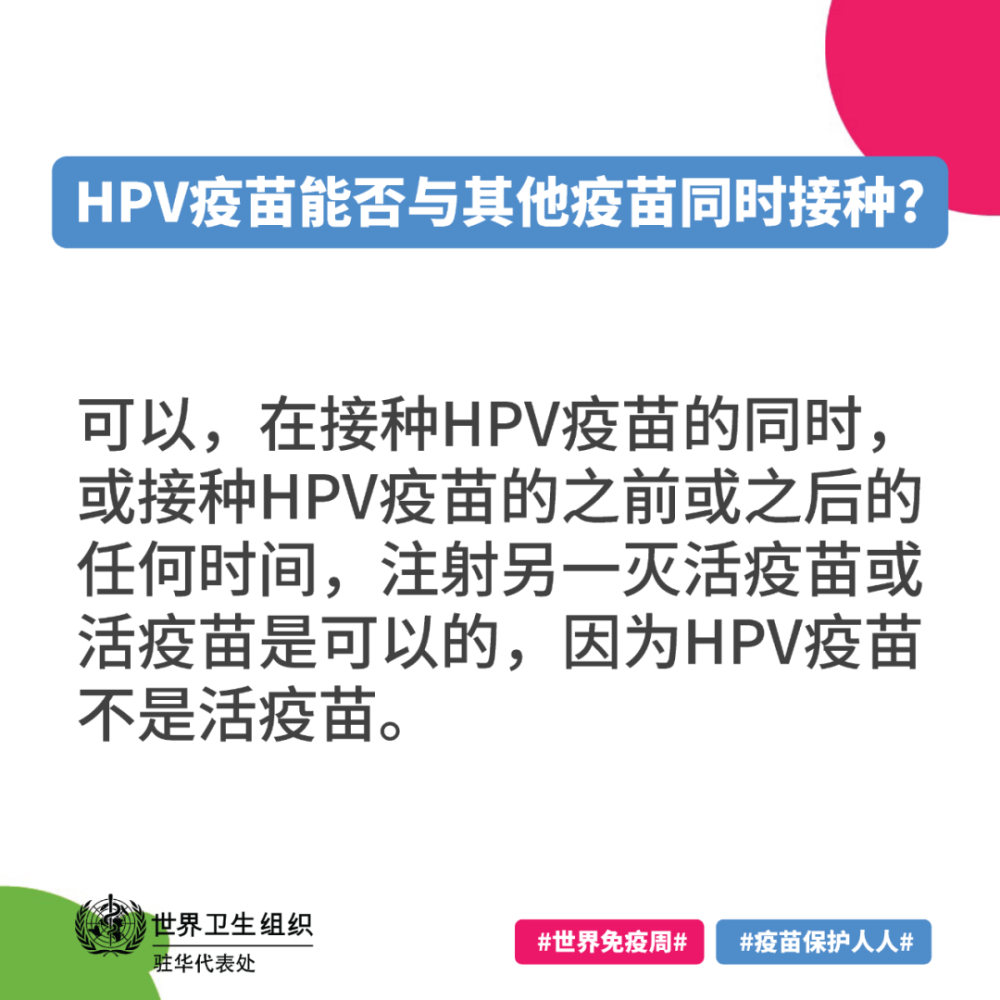 7. Are there any recommendations or contraindications to HPV vaccination?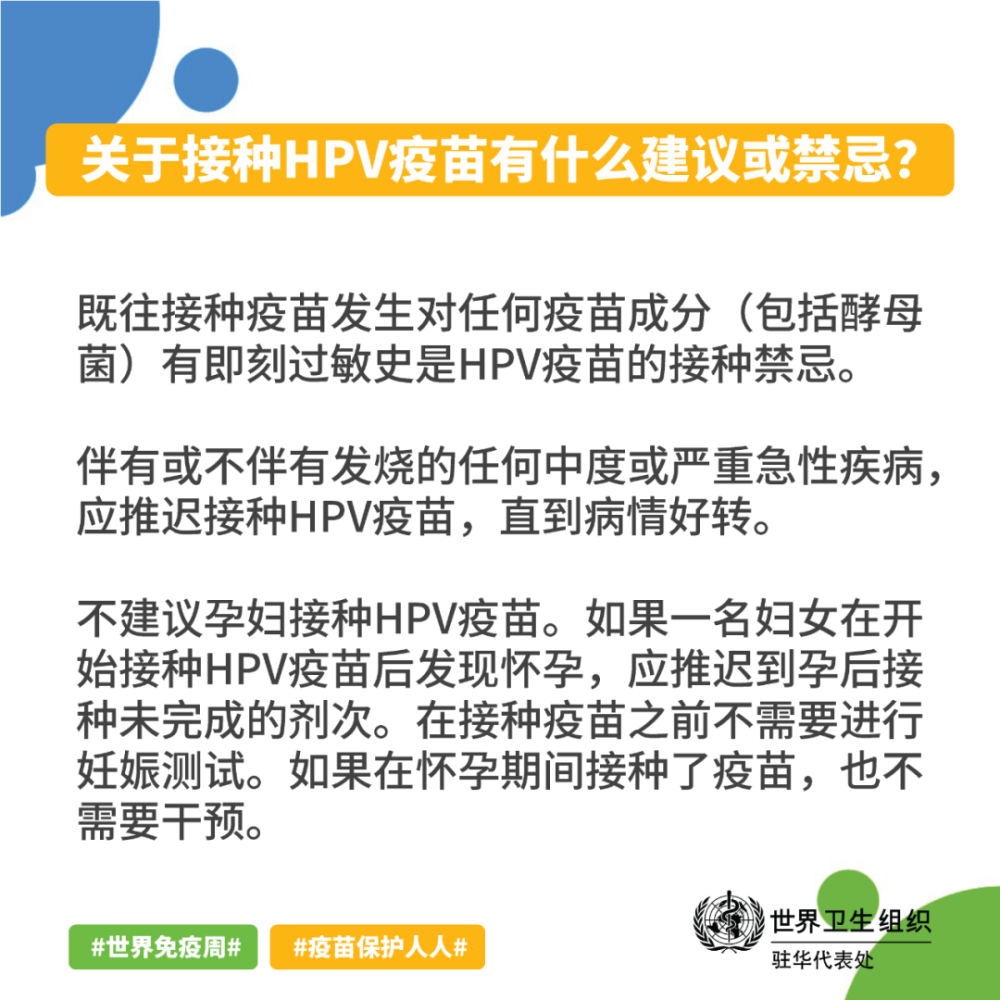 Tomorrow we will release the content of the "World Immunization Week" Q&A session at the same time to answer your other questions about vaccines and immunization, so stay tuned.