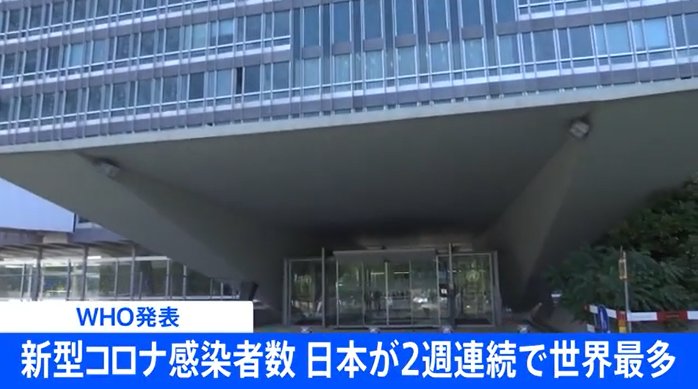 For two consecutive weeks, Japan has become the country with the highest number of confirmed coronavirus cases in the world. (Japan TBS TV)
Overseas Network, August 4th According to Japan's TBS TV report, the World Health Organization said on the 3rd that as of July 31, Japan will be within a week of With more than 1.37 million new confirmed cases of the new crown, it has become the country with the most confirmed cases of the new crown in the world for two consecutive weeks.
World Health Organization data show that in the week from July 25 to 31, there were about 6.56 million new cases of new crowns worldwide, a decrease of 9% from the previous week. Japan topped the world with 1.379 million new cases, followed by the United States with 923,000 new cases, and South Korea with 564,000 new cases.
The World Health Organization also stated that according to data collected in July, 99% of the confirmed cases of new crowns in the world are infected with Omicron, and Omicron BA.4 and BA.5 strains are the global mainstream. strain. (Wang Shanning, Overseas Network)
Copyright works of Overseas Network, reprinting without authorization is strictly prohibited.