*For medical professionals only

"img class="content " sizes="(min-width: 320px) 320px, 100vw" src="https://mmbiz.qpic.cn/mmbiz_png/x5F5KAyDKw19I4VvcibrfNia7lD1fial5KribXqZxjxMxtoc3ichKKz6ib3w5kJias8QNRBYGn80MM0AxEgOvRLib>p>width="6400″ >Previous studies have shown that poor lifestyles (eg, smoking, excessive alcohol consumption, physical inactivity, poor dietary habits, and obesity) are significantly associated with increased risk of death, and the widespread prevalence of these risk factors contributes to an enormous disease burden. Increasing life expectancy is one of the goals of Healthy China 2030, and healthy lifestyles appear to play an important role in this.
Lancet Public Health recently published the latest findings from the China Kadoorie Biobank (CKB) Prospective Study of Chronic Diseases, which explored the relationship between healthy lifestyle and life expectancy in Chinese adults Let's take a look at the relationship between them.
Study Design
Prospective CKB data were used to explore healthy lifestyles (from The association between non-smoking or non-disease cessation of smoking, non-excessive alcohol consumption, active physical activity, healthy eating habits, and healthy body shape) and the risk of death, including death from all causes, cardiovascular disease, cancer, and chronic respiratory disease.
Baseline coronary heart disease, stroke, cancer, and missing body mass index data were excluded from this study participants. Participants with chronic obstructive pulmonary disease or asthma at baseline were also excluded for analysis of chronic respiratory disease.
Meanwhile, the study estimated the prevalence of lifestyle-related factors using data from China Nutrition and Health Surveillance (CNHS, 2015); Mortality rates were obtained using the Global Burden of Diseases, Injuries, and Risk Factors Study (GBD, 2015).
And combining these three data sources, the life table method estimates the 30-year-old population in different life spans. Life expectancy in the mode, using Arriaga's method for differential decomposition of life expectancy.
Findings
In the exclusion of coronary heart disease, stroke, cancer or body mass index After data missing participants, a total of 487,209 participants were included in the primary analysis.
Data from a total of 451,233 participants were available for analysis after excluding participants with baseline chronic obstructive pulmonary disease or asthma in the analysis of chronic respiratory disease .
Data from 171,127 adults (aged 30-84 years) from CNHS 2015 data were used to estimate the prevalence of lifestyle-related factors.
There were 42,496 deaths in CKB patients with a median follow-up of 11.1 years.
Multivariate analysis showed that
compared to 0-1 participants with a low-risk lifestyle,< /span>
Participant-adjusted disease hazard ratio with 5:
All-cause death 0.38 (95%CI: 0.34 -0.43),
cardiovascular death 0.37 (95%CI:0.30-0.46),
cancer death 0.47 (95%CI:0.39-0.56),
chronic respiratory disease death 0.30 (95%CI:0.14-0.64).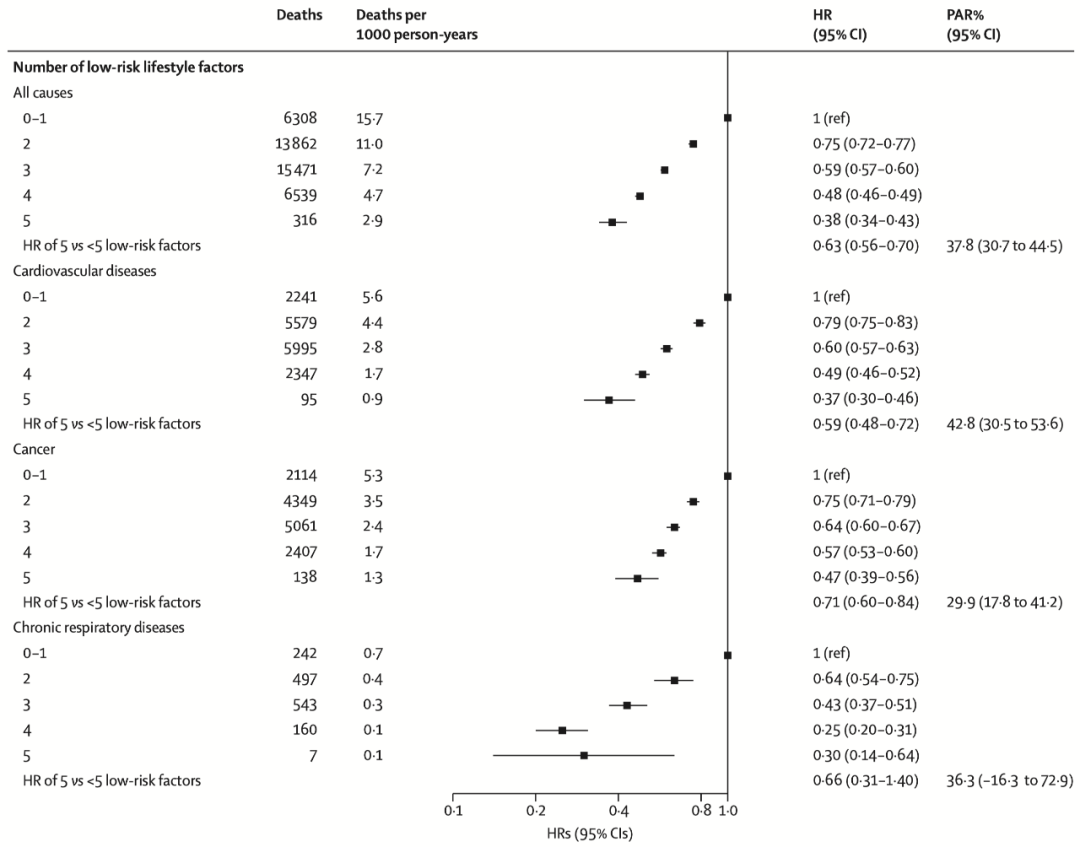 Figure 1 Multivariate analysis of all-cause and cause-specific mortality for different numbers of low-risk lifestyles span>
Life expectancy at age 30 in terms of life expectancy outcomes:
Participants with 0-1 Low Risk Lifestyles:
· < /span>Men were on average 41.7 years (95%CI: 41.5-42.0) and women's average was 47.3 years ( 95%CI: 46.6-48.0).
Participants with 5 low-risk lifestyles:
·  Men were on average 50.5 years (95%CI: 48.5-52.4), ·  The mean female age was 55.4 years (95%CI: 53.5-57.4).
This means that the difference between the two is:
8.8 years for men (95%CI: 6.8-10.7)
8.1 for women Year (95%CI: 6.5-9.9).
In addition, the increase in life expectancy in both men and women
is primarily attributable to cardiovascular Reduction in deaths related to disease, cancer, chronic respiratory disease:
Cardiovascular disease (2.4 years in men, 3.7 years in women),
Cancer (2.6 years in men, 0.9 years in women),
chronic respiratory disease (0.6 years in men, 1.2 years in women).
Conclusions
The results of this study suggest that a low-risk lifestyle is associated with higher life expectancy. At age 30, life expectancy was increased by 8.8 years for men and 8.1 years for women, mainly due to a reduction in deaths from cardiovascular disease, cancer and chronic respiratory disease.
Therefore, the intervention of healthy lifestyles for the whole population may become one of the priorities in the implementation of "Healthy China 2030", with a view to increasing the life expectancy of the Chinese population.
Review of key points
Research innovations:
Chinese people with five low-risk lifestyle factors, compared with 0-1 People with low risk factors had an average life expectancy of 8.8 years longer at age 30 and 8.1 years longer for women. Approximately two-thirds of the life expectancy increase with all five low-risk factors can be explained by cardiovascular disease, cancer and chronic Respiratory disease deaths decreased.
Research Value:
· Cultivating a healthy lifestyle through nationwide public health interventions may be associated with a substantial increase in life expectancy in the Chinese population. ·  Encourage the government to commit to promoting healthy lifestyles in order to achieve the goal of increasing life expectancy in the "Healthy China 2030" blueprint. In addition, further investigation is needed to explore the impact of other factors, such as environmental hazards, on life expectancy.
Source:
Healthy lifestyle and life expectancy at age 30 years in the Chinese population: an observational study . Lancet Public Health, 2022. Epub doi:10.1016/S2468-2667(22)00110-4
Recommended reading
Focus on the individualized treatment of HFrEF, how to better choose the drug sequence and speed up the titration?
Cardiovascular Diabetology Prof. Jianmin Yang's team found for the first time that TyG index is associated with poor prognosis in patients with premature coronary heart disease
dry food| ischemia Coronary revascularization in patients with cardiomyopathy: routine clinical practice and evidence-based evidence
< span>Dry goods | EHJ debate: Should triple antithrombotic therapy be limited to 1 week in coronary stented patients with atrial fibrillation?
Case | What can be found besides left bundle branch block?
Progress | EHJ: Welfare for migrant workers and comprehensive lifestyle interventions at work can improve cardiovascular health!
Advances| : EMPEROR–Preserved Trial
Progress | Acute Cardiogenic Pulmonary Edema Treatment: Midazolam vs. Morphine
Progress | Cardiac Contractility Modulation Therapy to Improve HFpEF Health Status: CCM-HFpEF Study
Progress | Diagnosis of acute heart failure, does obesity affect the NT-proBNP cutoff?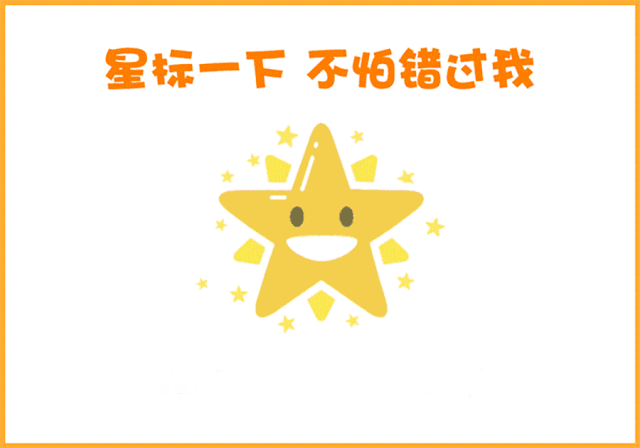 width="6im61.0&wx4_co=px"