(People's Daily Health Client Wang Yuan) According to the press conference on the new crown pneumonia epidemic in Sanya City, Hainan, as of 24:00 on August 1, 1 confirmed case (light type) has been found in this round of epidemic in Sanya City, and 4 were positive in the initial screening. For example, the results are pending further diagnosis. It is reported that the confirmed case has been isolated and treated in Sanya Central Hospital. He has low-grade fever and is initially clinically judged to be mild. The third-generation sequencing of the virus gene is Omicron BA.5.1.3 evolution strain.
As of 10:30 on August 2, a total of 288,000 samples had been sampled in Sanya, 130,000 samples had been tested, and 16 abnormal mixed pipes had been found; The operation of buses and passenger vehicles has been suspended.
The confirmed case, Lin Moumou, female, a fishmonger in the central fishing port of Yazhou, has received three doses of the new crown vaccine. On July 30, I arrived in Danzhou City by train from Yazhou to Baimajing Station. During this period, I attended a banquet in Xinzhou Town and went to markets, clinics and other places.
Preliminary survey results showed that the infected person had three main activity venues from July 23 to 30, Yazhou Central Fishing Port, and Yazhou District Qianlong Neighborhood Committee Xizi Garden, Yazhou District Gangmen comprehensive farmers market. On July 30, take C7484 (car 04) from Yazhou Station to Baimajing Station, and take C7415 (car 02) from Baimajing Station to Yazhou Station on July 31.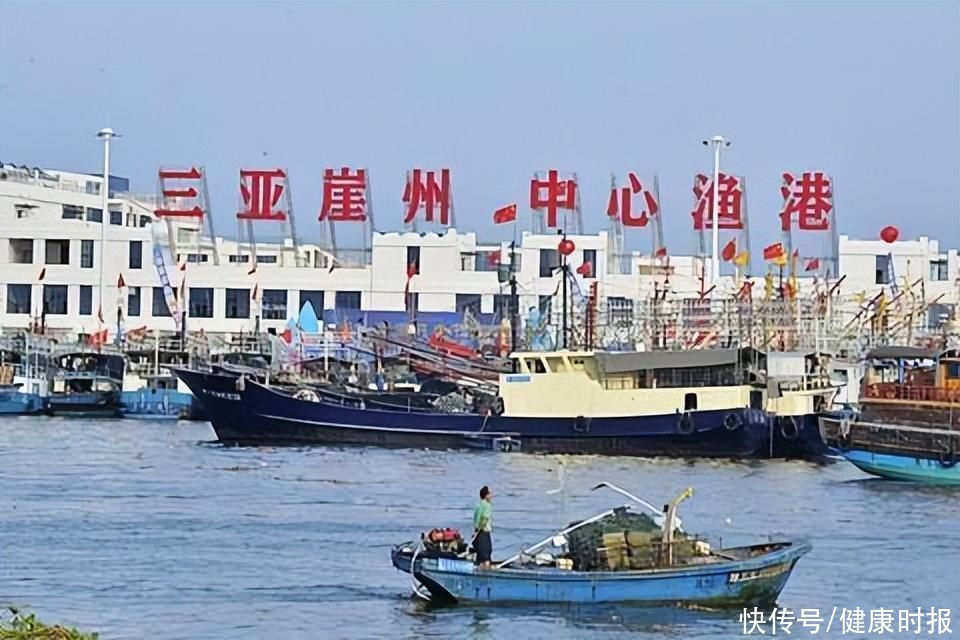 Official website map of Sanya Yazhou Central Fishing Port
According to the introduction of the official website of Sanya Yazhou Central Fishing Port The fishing port is located on the west side of the Ningyuan Estuary in Yazhou Bay, close to the G98 Hainan Island Ring Expressway, about 50 kilometers away from the urban area of ​​Sanya, and is the most important aquatic product distribution port in the South China Sea.
The first phase of Yazhou Central Fishing Port was officially opened on August 1, 2016. By the end of 2019, the total number of fishing vessels entering the port was about 33,000, and the fish unloading volume was about 128,000 tons ( Among them, the highest in 2018 was 44,000 tons), and the average daily fish unloading volume was about 112.3 tons (the maximum daily fish unloading volume was 1,028.32 tons).
The closed business premises in Sanya are temporarily closed, and the island will not be left unless it is necessary.
On August 2, according to the "Sanya Release" public account, "About further strengthening Announcement on Social Epidemic Prevention and Control (Announcement No. 4, 2022)", Sanya City will suspend business and resume business in all indoor business venues such as KTV, chess and card rooms, cinemas, and theaters from now on. time to be notified.
In addition, key venues are strictly managed. Kindergarten and child care services are temporarily suspended. Prisons, welfare institutions, elderly care service institutions, and mental health institutions implement closed-loop management, and suspend offline visitation activities. Entering public places such as farmers' (marketplace) markets, pharmacies, restaurants, wholesale markets, shopping malls and supermarkets, it is necessary to strictly implement prevention and control measures such as wearing masks and temperature measurement, and provide a 24-hour nucleic acid test negative certificate.
The announcement also requires people who have purchased fish in the Yazhou central fishing port, the urban bus terminal market, the first market, the second market and other vegetable markets in the past seven days to take the initiative to take nucleic acid sampling and conduct self-health monitoring. The majority of residents should insist on not leaving the island unless it is necessary. If they do need to leave, passengers who pass through the Sanya island must present a 48-hour nucleic acid negative certificate, or take a sample record within 24 hours to go through the flight and bus procedures.
3 high-risk areas and 2 medium-risk areas have been designated
According to the prevention and control of the novel coronavirus pneumonia in Sanya Headquarters, starting from August 2, the first group of Quexin, Xiziyuan, Erxiang Xiziyuan, Qianlong Village, Yacheng Town, Yazhou District (within 10 meters to the south and 10 meters to the north), Yazhou Central Fishing Port, Gangmen Comprehensive Farmers Market, etc. 3 The area is classified as a high risk area. Lane 2 and Lane 3 of Xiziyuan Road, Yazhou District (to Tonggang Road in the south and Xiziyuan Road in the west), Qianlong Village Committee Baogang Road in the south to Qianlong Village Committee (intersection of Baogang Road and Xinglong Road) 2 areas including the intersection of Baogang Middle School and Baogang Road in the north are classified as medium-risk areas.