In the Huangshui Town Health Center, Shuangliu District, Chengdu, there is a family doctor team consisting of 11 general practitioners, dermatologists, traditional Chinese medicine practitioners, and community nurses. They are responsible for the health management of more than 9,000 residents in the area. Work. The family doctor service team named after team leader Wang Hongyan was established in 2018. "Warm heart", "professional" and "warm" are the labels given to them by residents. In four years, they proved to residents with practical actions: "Signing a contract with us means signing a contract with health, and even more with happiness!"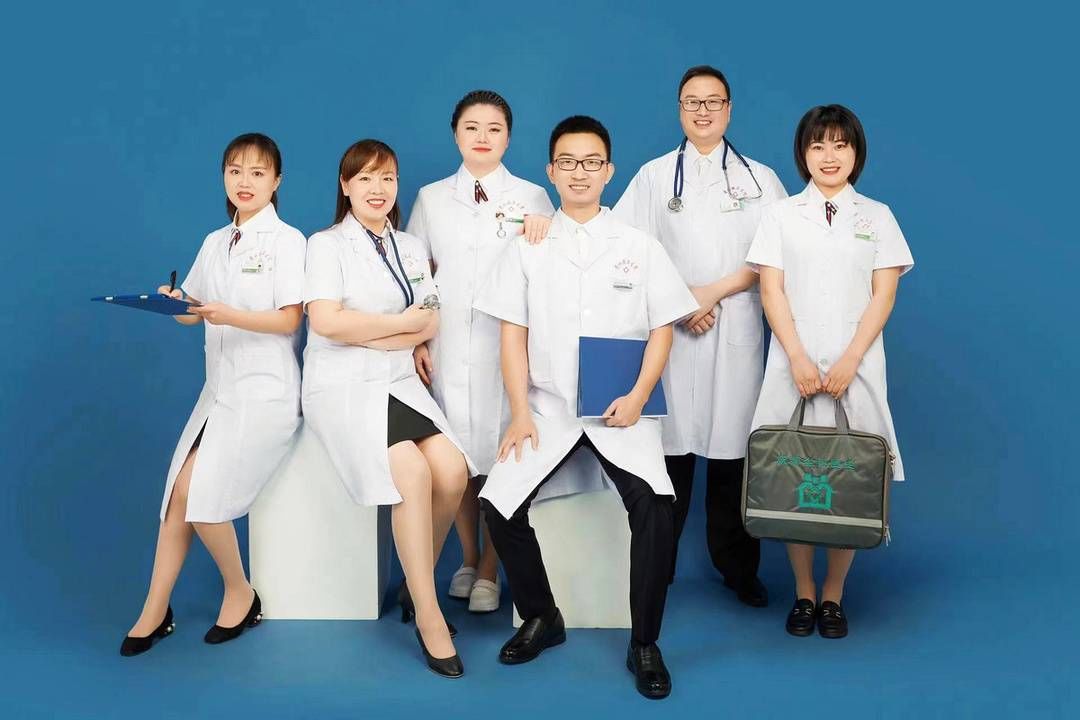 Be a "caring person" for residents
Family medical services continue to heat up
In Wang Hongyan's WeChat, there are several group chats that she has pinned to the top all year round: "Group 6 in Taojia Village Big Family", "Changqi Community Family Doctor Service Group", "Chaqi Community Hypertension Intervention Group"… If the contracted residents have any questions, as long as they @ the family doctor in the WeChat group, they will soon get targeted answers. "Here in our community, what community residents need is not 'high-tech' cutting-edge medical information, but common sense of daily health, such as: what should diabetic patients pay attention to in their diet? Hypertension patients should go to the hospital for any symptoms. A closer examination?" Wang Hongyan said that in large hospitals, doctors may not have time to talk to patients in detail, and they all need to be reflected by the meticulous and attentive health management services of the family doctor team.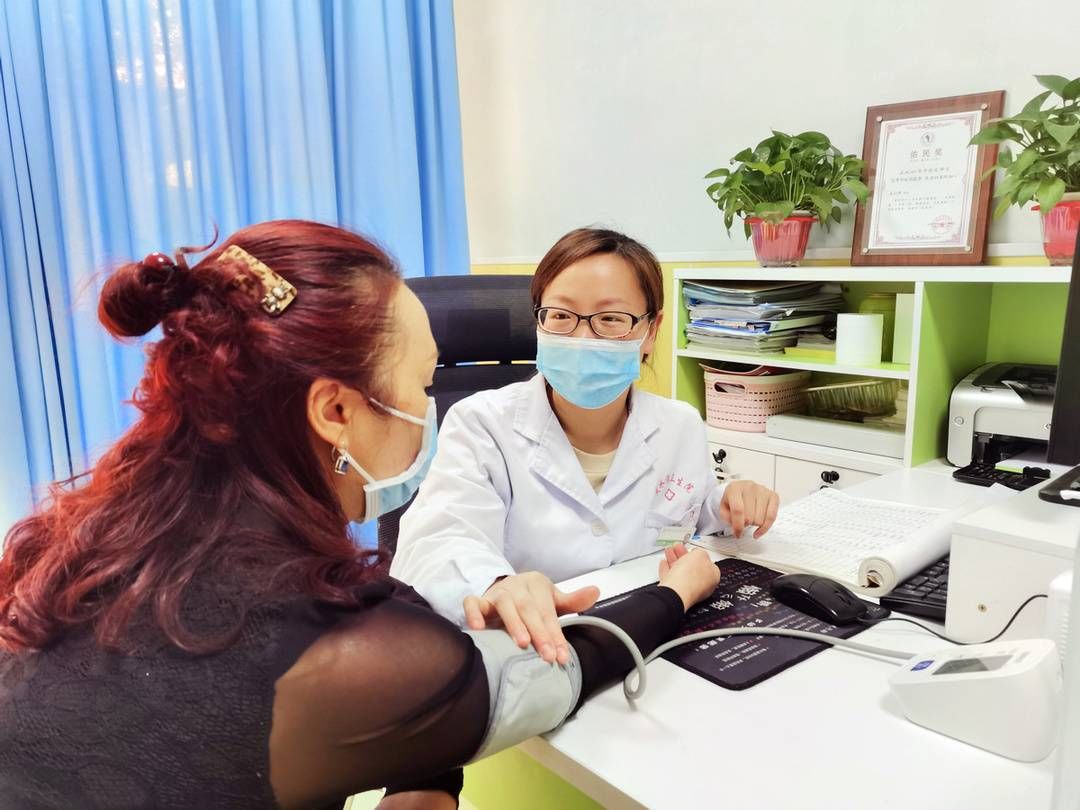 "We allow the contracted residents to keep abreast of their health status through regular health education, home follow-up and free clinic services. Develop good living habits, so as to do a good job in the prevention and treatment of various diseases, keep the residents' "health door", and reduce the pressure of medical treatment in large hospitals." This is Wang Hongyan's real experience of working in primary medical care for 17 years.
How to make family doctor services continue to heat up and improve residents' sense of access to medical treatment? Wang Hongyan's team has its own answer – "Take the patient as your own family!"
Mother-in-law Xiang, a 70-year-old resident of the Qiqi community in Huangshui Town, is an "old patient" who has been with Wang Hongyan for 10 years and suffers from diabetes She, who has caused blindness in both eyes, is also a key group for Wang Hongyan's team to provide health monitoring services. "Two years ago, mother-in-law Xiang's wife died suddenly, and her children had to send her to a nursing home in Xinjin because she was busy with work." Wang Hongyan said that although mother-in-law Xiang moved away from Shuangliu, the family medical service never stopped because of the distance. With a discount, whether it is the follow-up service 4 times a year or the health checkup once a year, Wang Hongyan will always drive to the nursing home with her team members to serve her mother-in-law. Keep abreast of the blood sugar situation of the elderly. "(Mother-in-law Xiang) has been with me for 10 years, and I have long regarded her as my own family. Every time we go there, she will tell her companions in the nursing home that someone in the house has come to see her, and we are also very moved." Wang Hongyan said , to make the service warm is the service concept that the team has been practicing. They also believe that residents can feel this warmth and responsibility from the accumulated and dedicated service.
Strictly control the residents' "health door"
Precise first diagnosis and prevention< /span>
On the morning of April 13, 65-year-old Uncle Wang, accompanied by his daughter, went to Huangshui Town Health Center to treat itchy neck and waist skin problems. Zhang Xiaolan, a dermatologist in Wang Hongyan's team, received him. "Uncle Wang came to the hospital for the first time to see a doctor. After checking the skin problems, as usual, I measured his blood pressure again." Zhang Xiaolan said, this test really detected a problem! The high pressure is 180mmHg and the low pressure is 120mmHg. Uncle Wang, who looks healthy and tough, already belongs to the third-level hypertension, and the situation is very dangerous. In order to confirm the test results, Zhang Xiaolan immediately informed Wang Hongyan to bring another blood pressure meter to re-test for the uncle. After finding the same measurement results, the two doctors suggested that Uncle Wang's daughter should immediately send him to a higher-level hospital for drug treatment, and A referral form was issued, and Uncle Wang went through the admission procedures smoothly that afternoon.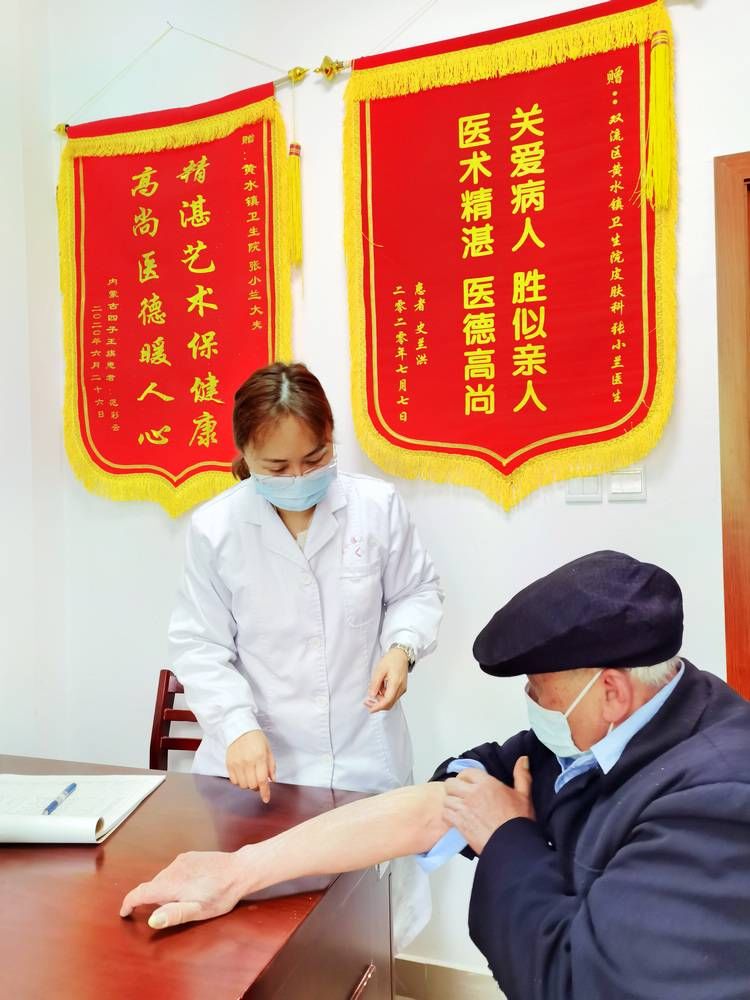 Uncle Wang, who has been discharged from the hospital, has started to take antihypertensive drugs regularly, and has gone to the health center for health tracking and slow-moving. Disease management. Seeing the two doctors again, he said emotionally: "Dr. Zhang, Dr. Wang, thank you so much! The doctor in the hospital said that thanks to your accurate first diagnosis, the problem was discovered, otherwise, with my blood pressure, it is very likely that It can cause cerebral apoplexy and cerebral thrombosis, and the consequences are disastrous!"
According to Wang Hongyan, there are not a few "Uncle Wang" in the community. "Signal, which also puts forward higher requirements for family doctors to provide accurate first-diagnosis services and give scientific and reasonable health guidance.
"Next, we will continue to innovate and consolidate the content of contracted family medicine services and deepen the connotation of family medicine services, not only to open nutrition clinics on the basis of special outpatient clinics in our hospital, and to establish a '3+2′ The Chronic Disease Intervention Center will also carry out delayed services from Monday to Thursday by experts in the hospital, and provide better health services based on the needs of the masses, so that residents' sense of gain and happiness will continue to escalate!" said Zhou Liqiong, director of Huangshui Town Health Center. .
Photo courtesy of Huaxi Community Media Reporter Li Sijia Health Center
[If you have news clues, please report to us, and you will be paid for once adopted. Newsletter WeChat Follow: ihxdsb, Newsletter QQ: 3386405712]