According to the news released by @Sanya, from 0 to 12:00 on August 6, Sanya City added 80 confirmed cases (including 8 cases of asymptomatic infection) and 49 new cases of asymptomatic infection. From 0:00 on August 1 to 12:00 on August 6, a total of 455 confirmed cases and 103 asymptomatic infections were found.
From 6:00 a.m. on August 6, Sanya will implement temporary global static management.
Passengers stranded in Sanya can continue their stay at half price
On the afternoon of August 6, Sanya City, Hainan Province held a press conference to introduce the latest situation of epidemic prevention and control. It was introduced at the meeting that Sanya has set up a special class for order cancellation. The hotel provides half-price discounted renewal services for stranded tourists. Tourists can leave the island after completing the 7-day risk investigation and evaluation.
Train tickets leaving Sanya have been banned
Direct flights to Sanya have been cancelled
CCTV reporters learned from the railway 12306 website that the railway department has All sales have been banned. Citizens cannot leave Sanya by railway. Currently, Sanya Station, Yalong Bay Station, Phoenix Airport Station, and Yazhou Station can only enter and cannot enter. The recovery time will be notified separately.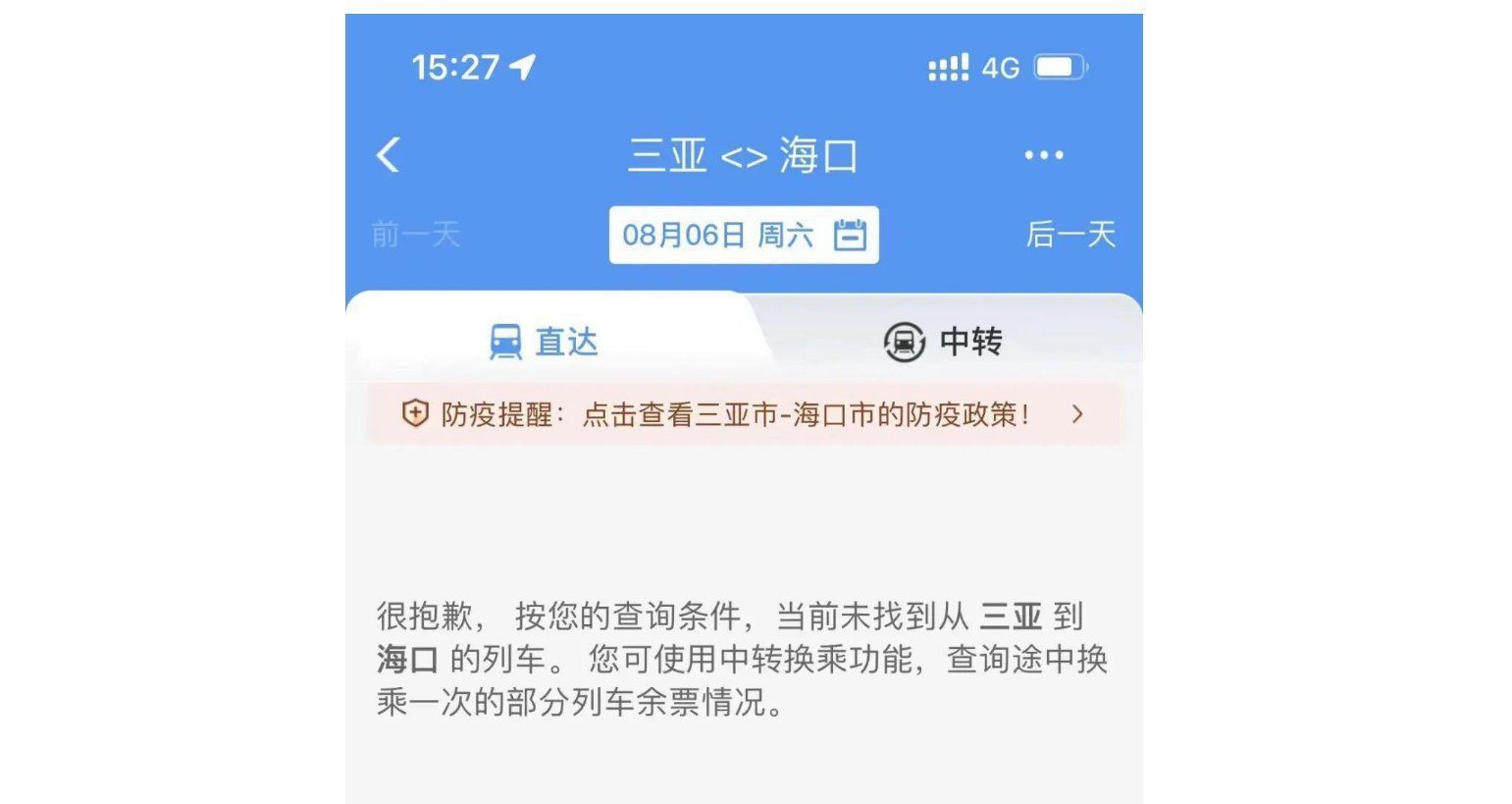 Beijing Daily (ID: Beijing_Daily) reporter found that there were direct flights from Sanya to Beijing, Shanghai, Hangzhou, Guangzhou and other places on August 6 All cancelled.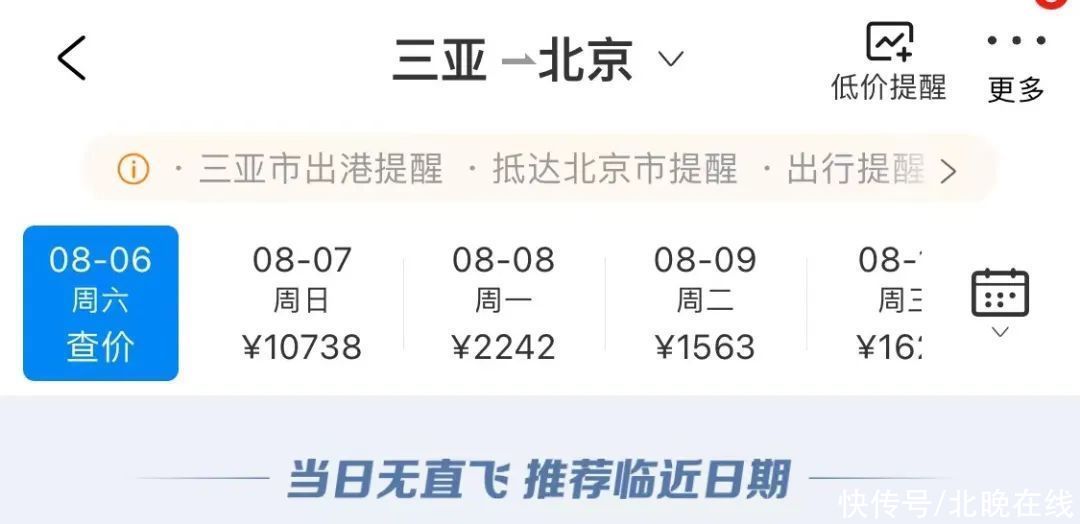 (Original title: Over 550 infected people! Train tickets from Sanya banned, some flights cancelled, stranded passengers can stay at half price →)
Source: Beijing Daily Public Account Comprehensive @Sanya Release, CCTV News Client, etc.
Process Editor: u011