This article is reproduced from: Guangming.com
Xinhua News Agency Client Zhejiang Channel, August 9th (Reporter Wang Yuhao) Loonglong Airlines "Asian Games Torch" theme painted aircraft conference was held in Loonglong on the evening of the 8th The aviation maintenance hangar was held, and two painted planes with the Asian Games torch as the design element were officially unveiled.
As a new member of the Hangzhou Asian Games painted aircraft fleet, the two "Asian Games Torch" painted aircraft are selected from Loong Air's latest Airbus A321neo passenger aircraft, which has a longer fuselage and better fuel efficiency. higher, the riding experience is more comfortable. The main visual elements of the fuselage painting are the Hangzhou Asian Games emblem, the core graphic "moisturizing", and the torch relay logo, which symbolize the Asian Games fire soaring in the sea of ​​clouds, reaching Kyushu, and spreading all over the country.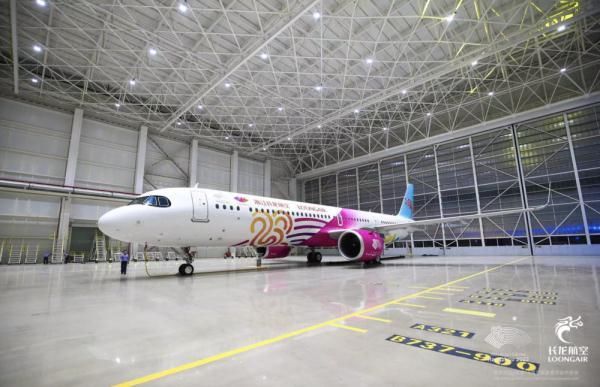 It is understood that, as the official air passenger service partner of the Hangzhou Asian Games, Loong Air has launched three themes: the Asian Games mascot, the Asian Games slogan and the Asian Games torch12 A painted plane for the Asian Games, which incorporates design elements such as "tidal surge", "Xinhuo" and "Jiangnan Memories", shows the characteristics of Hangzhou and the charm of Zhejiang, and at the same time makes passengers feel the strong atmosphere of the Asian Games. The 12 Asian Games-themed painted planes will become the shining "air cards" of the Hangzhou Asian Games, promoting the branding of the Hangzhou Asian Games and the image of the host city.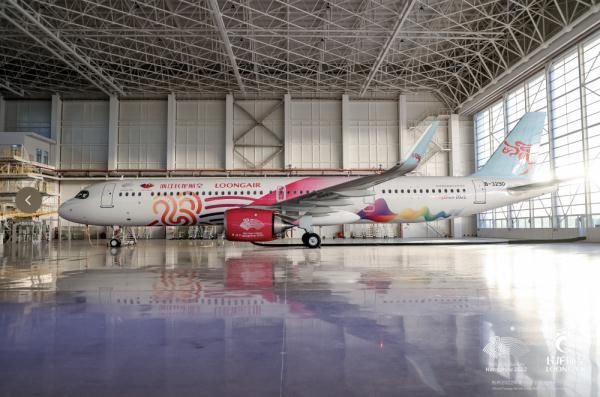 "The Asian Games-themed painted planes will mainly fly to and from Hangzhou, and passengers entering and leaving Hangzhou will have the opportunity to see the Asian Games painted planes." Long Long Airline President Xin Di said.